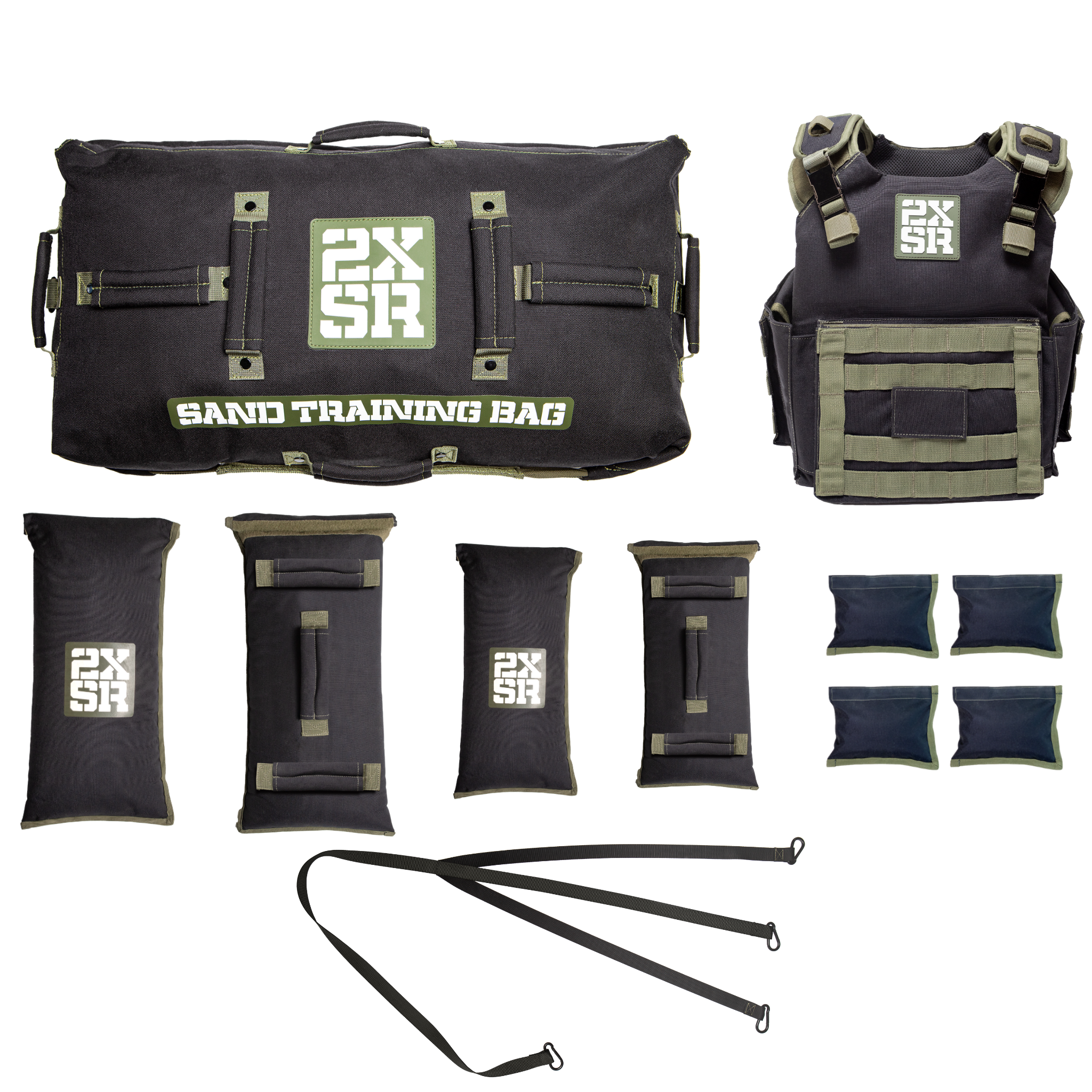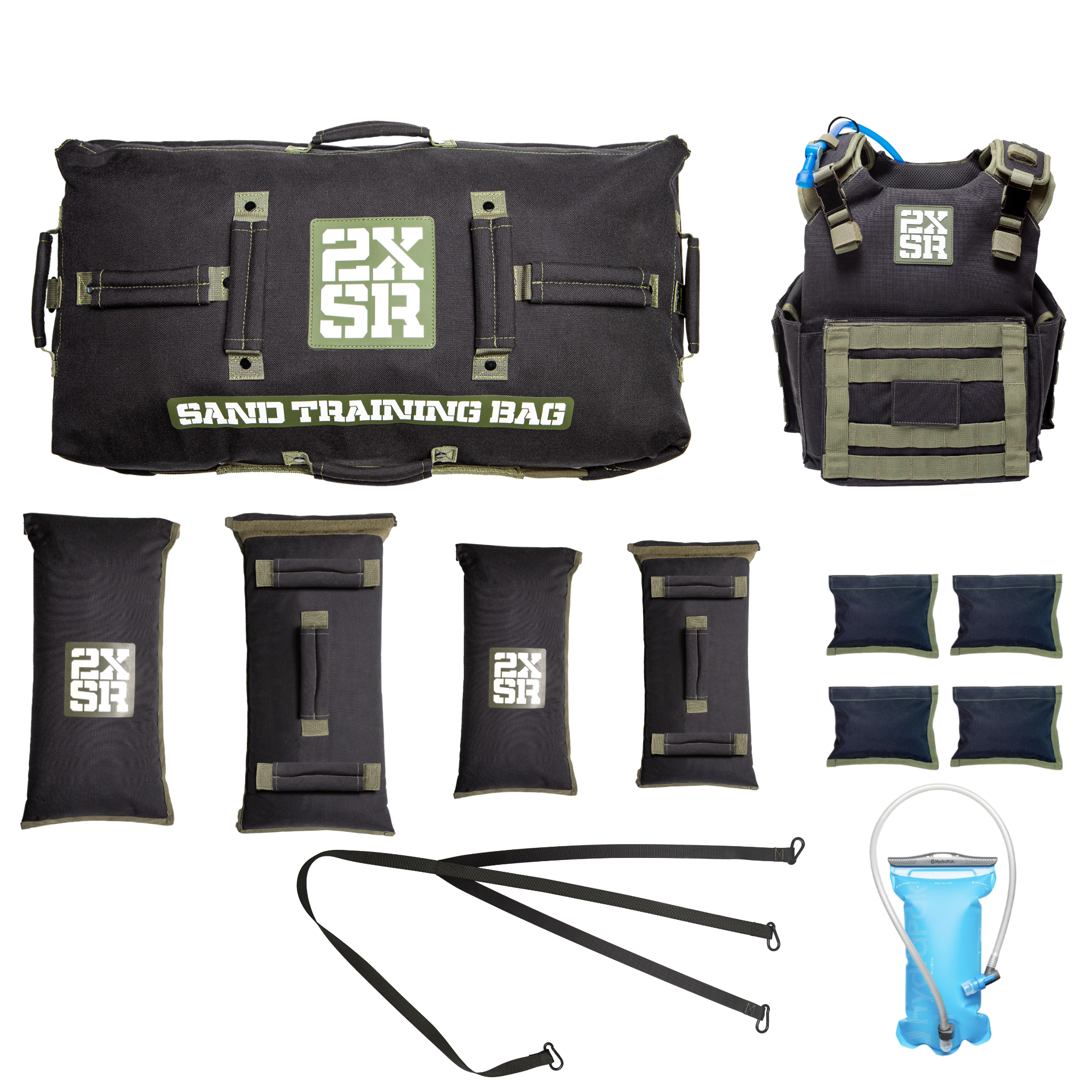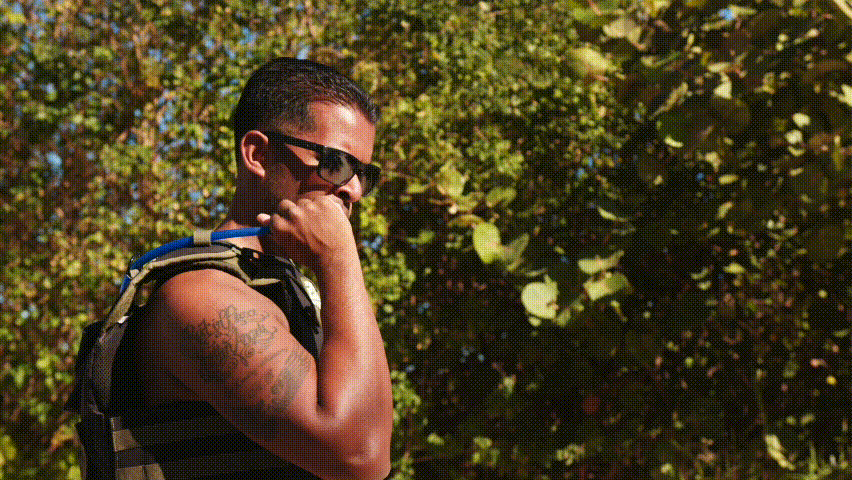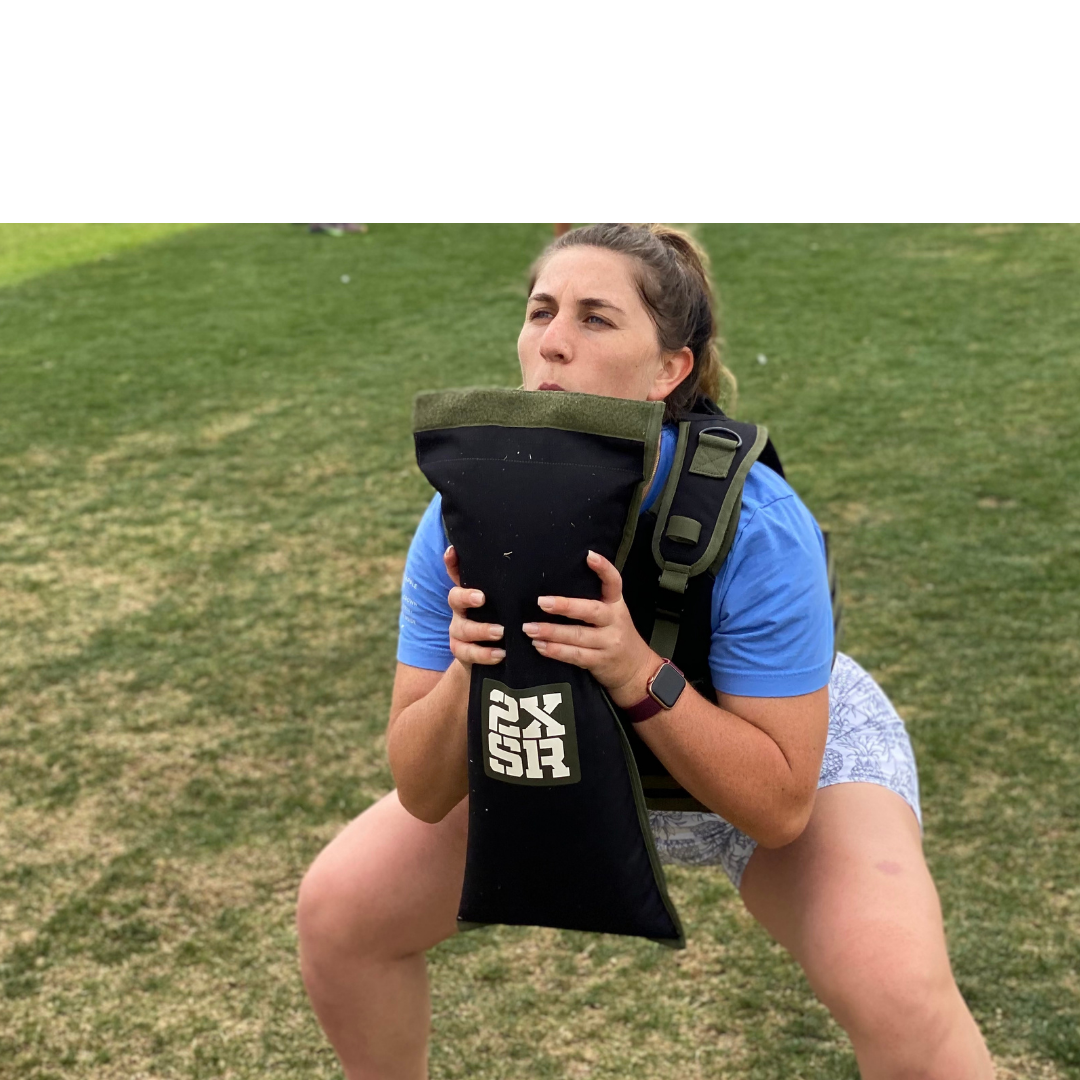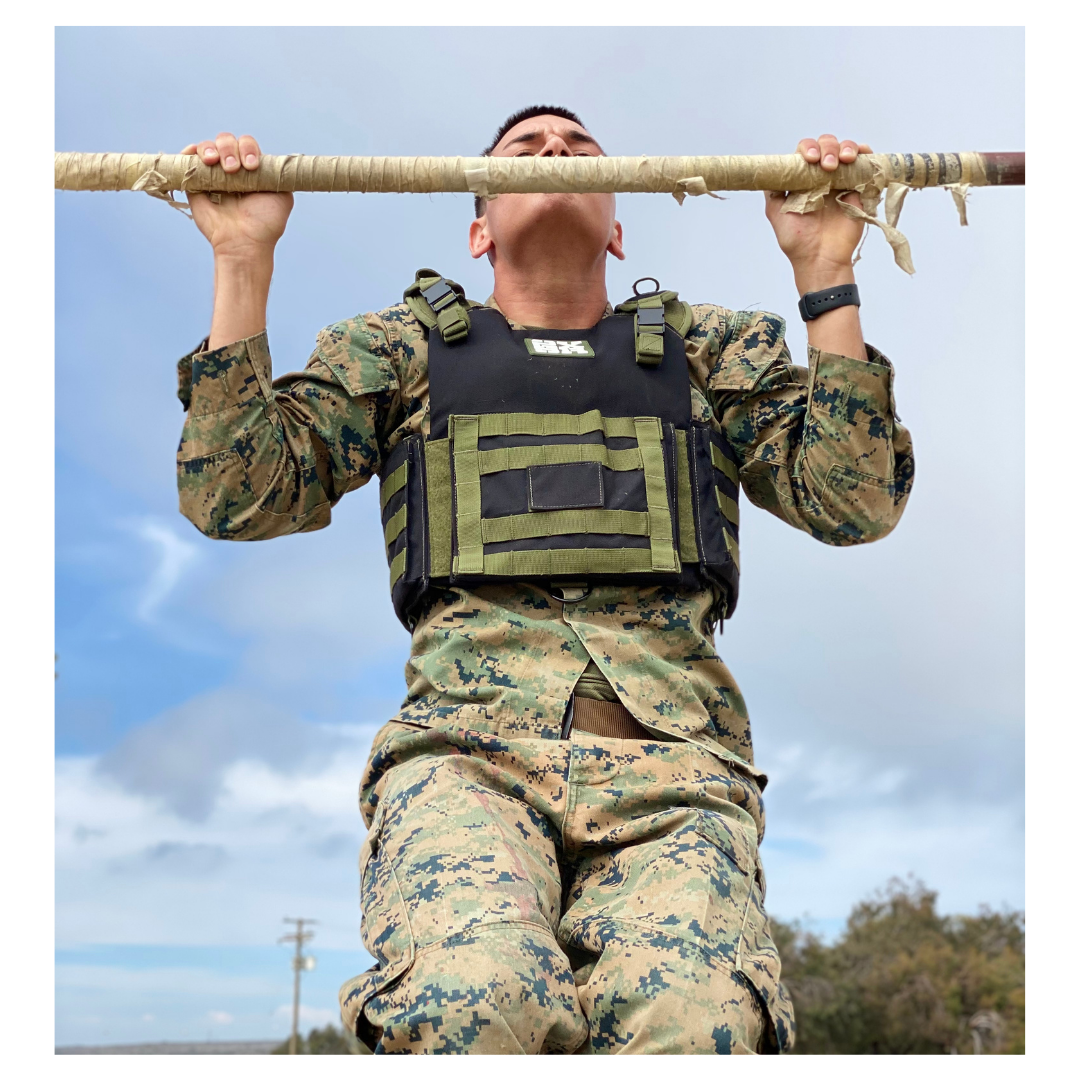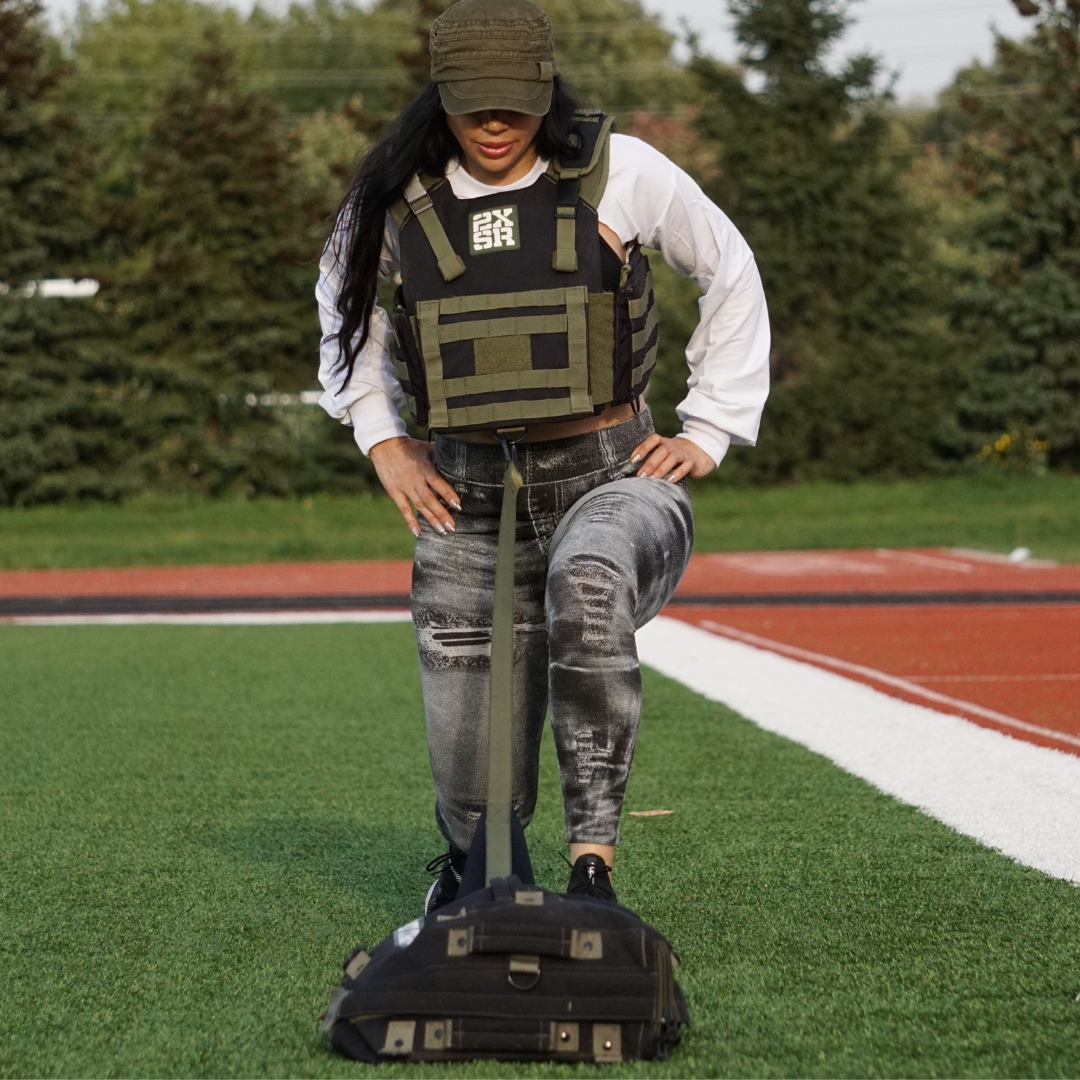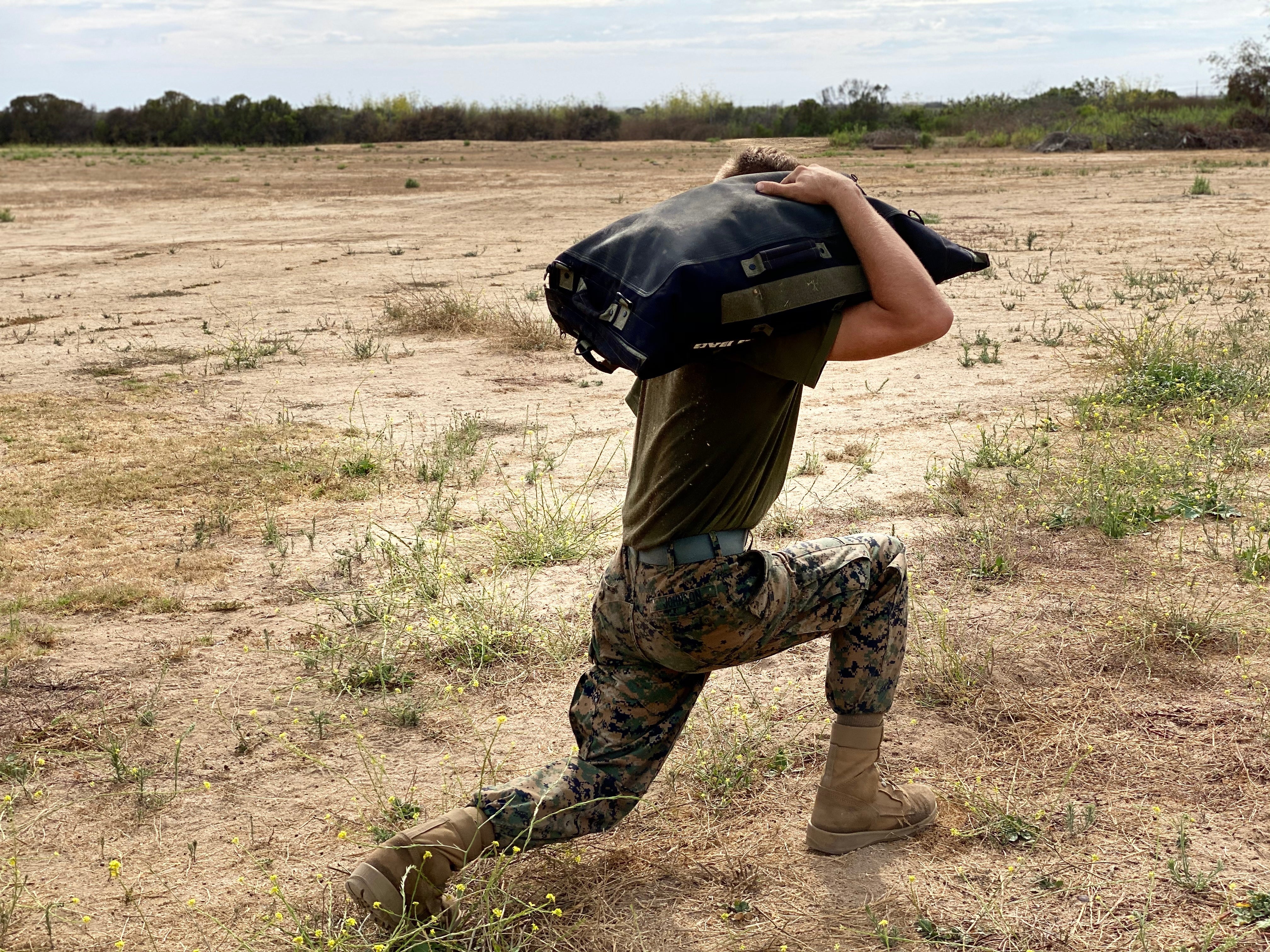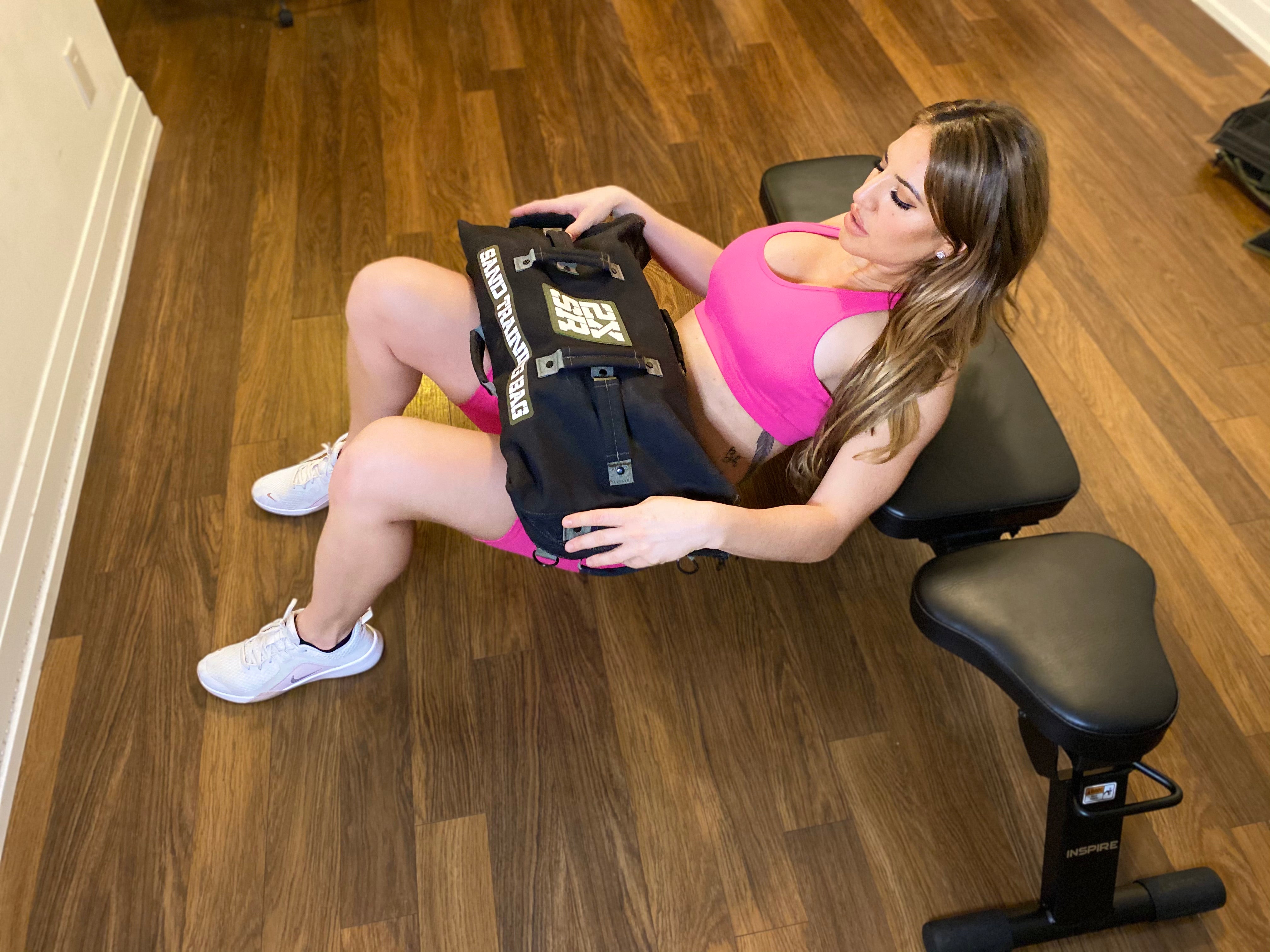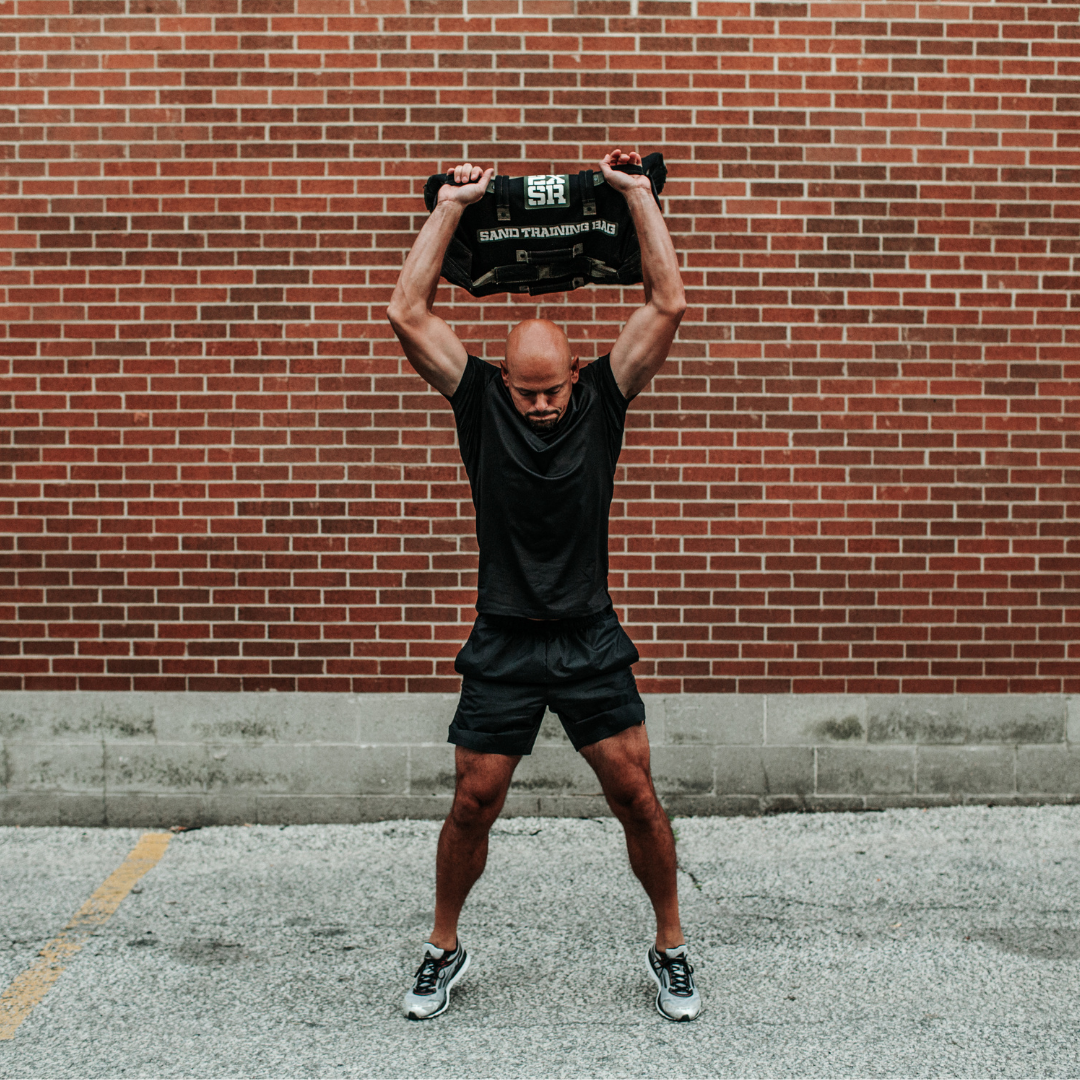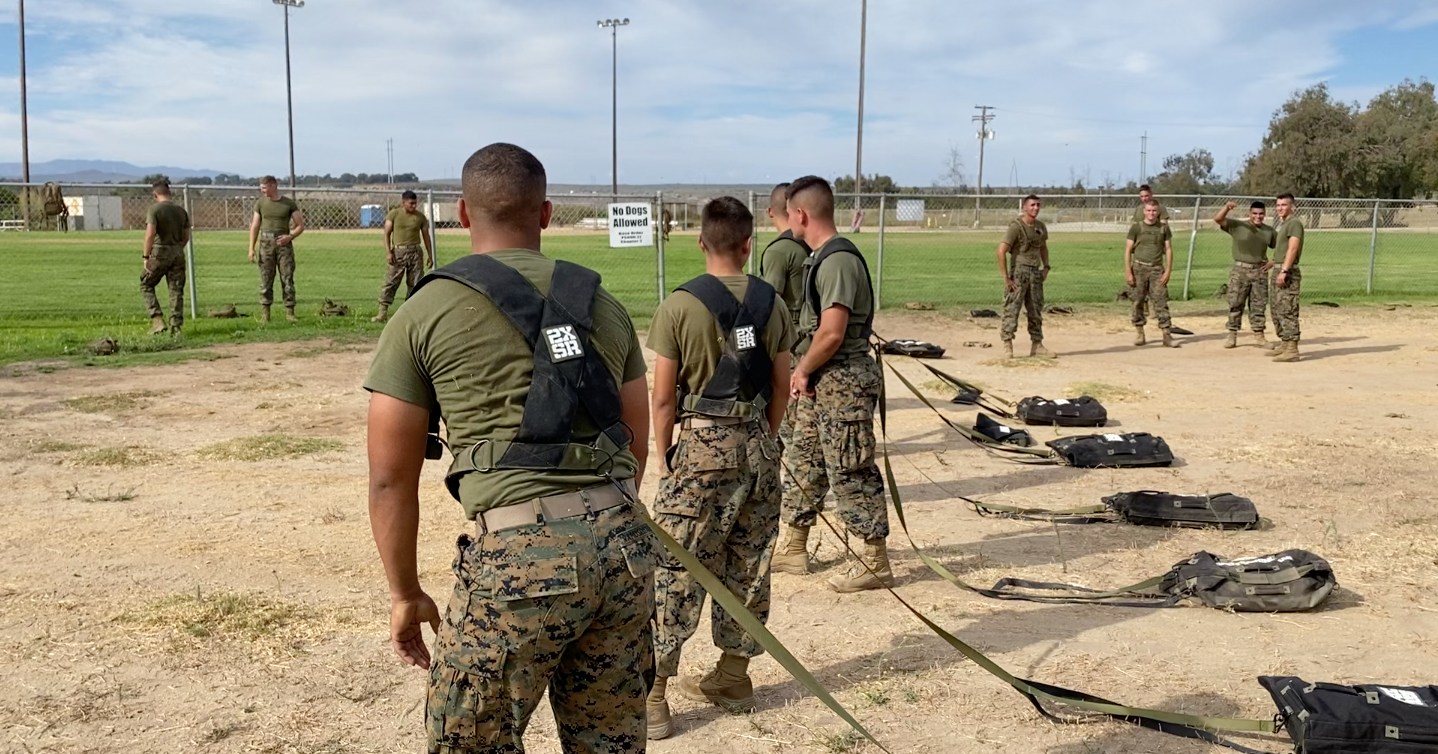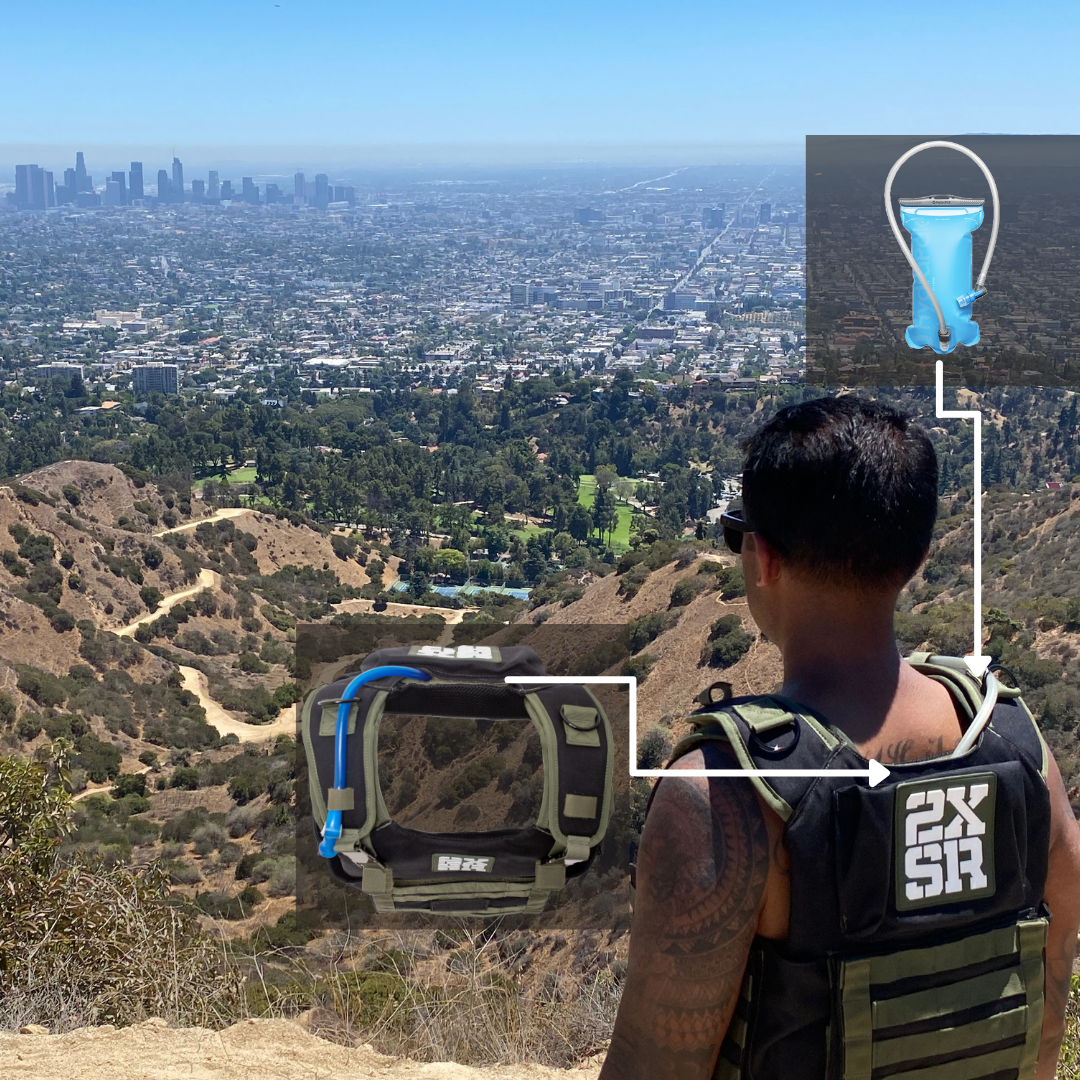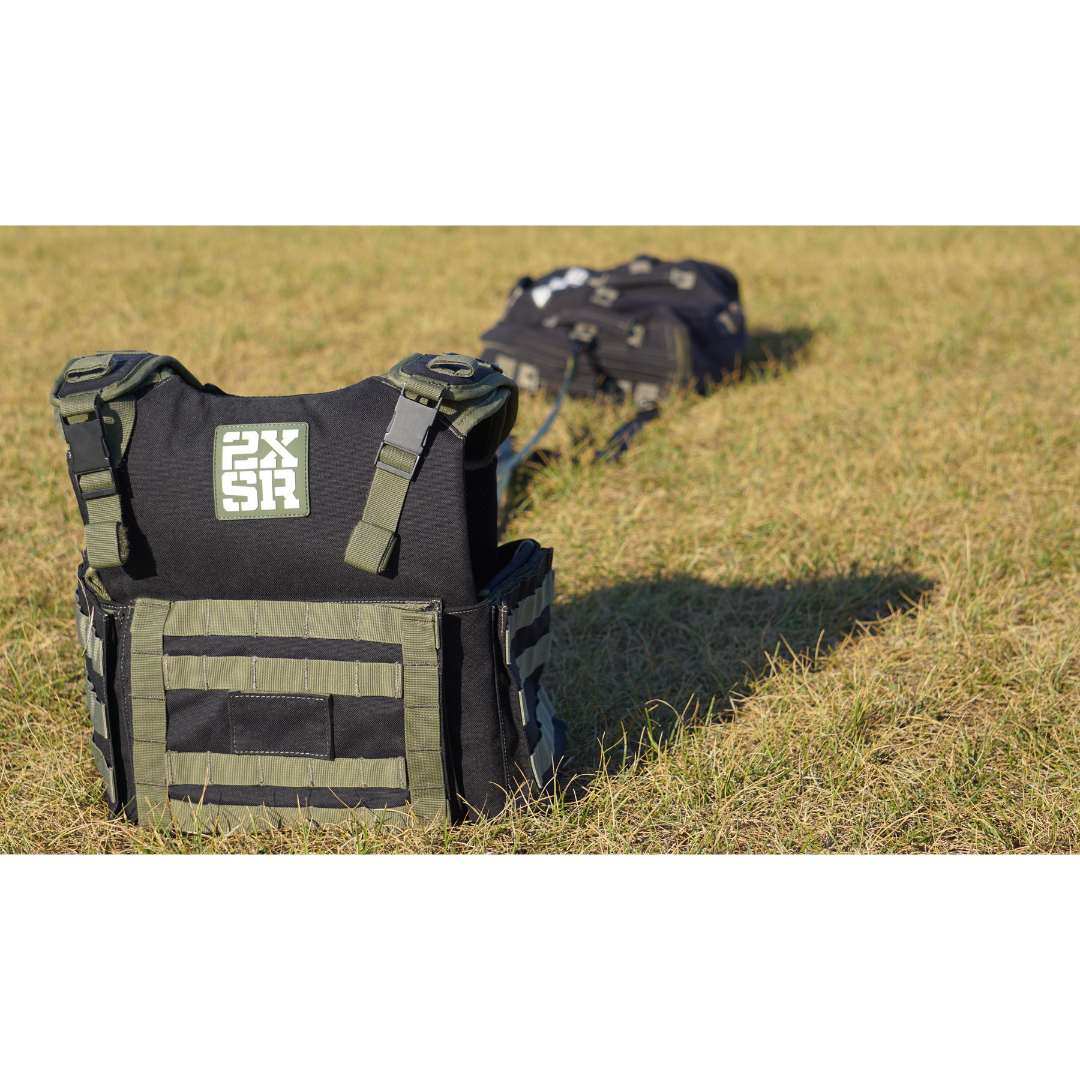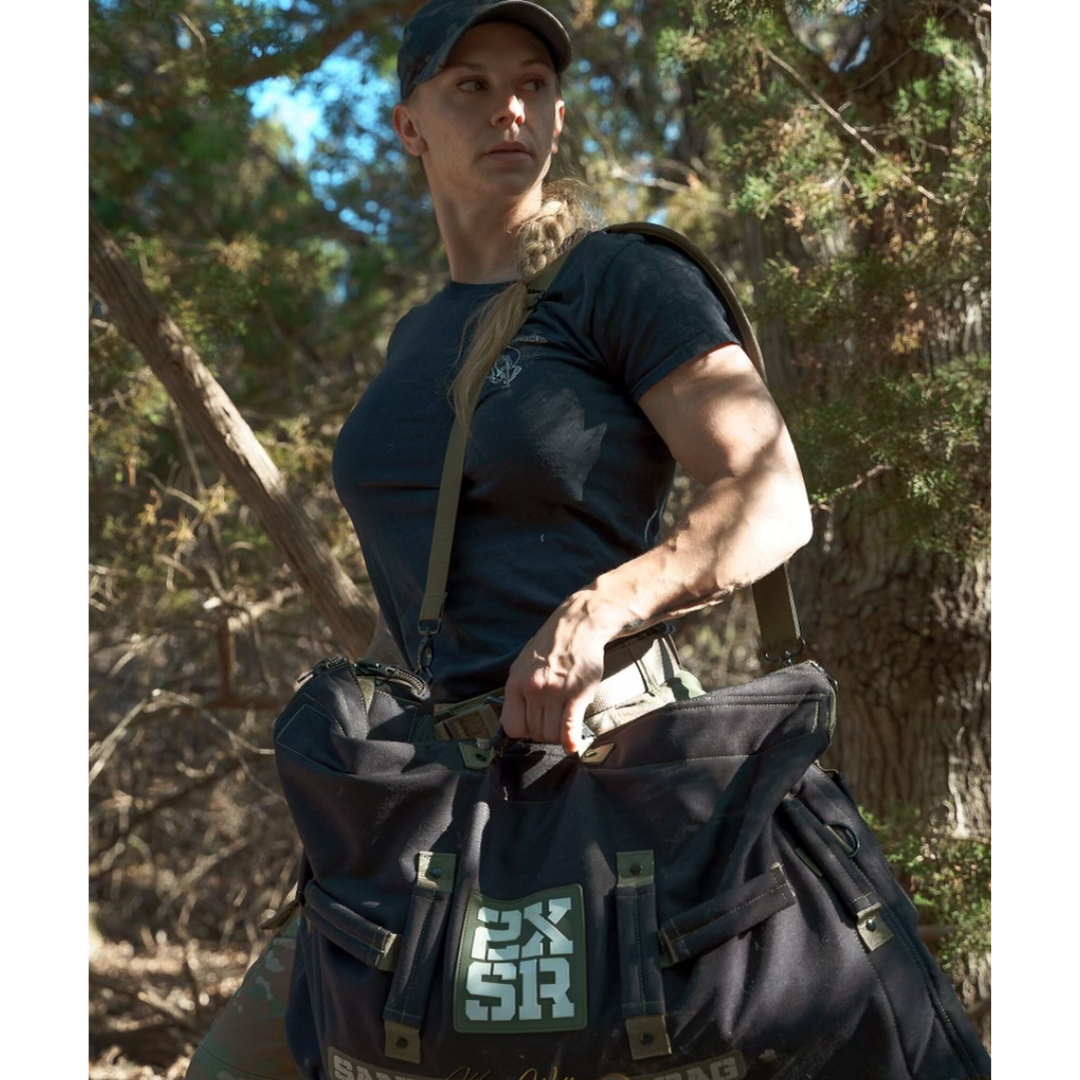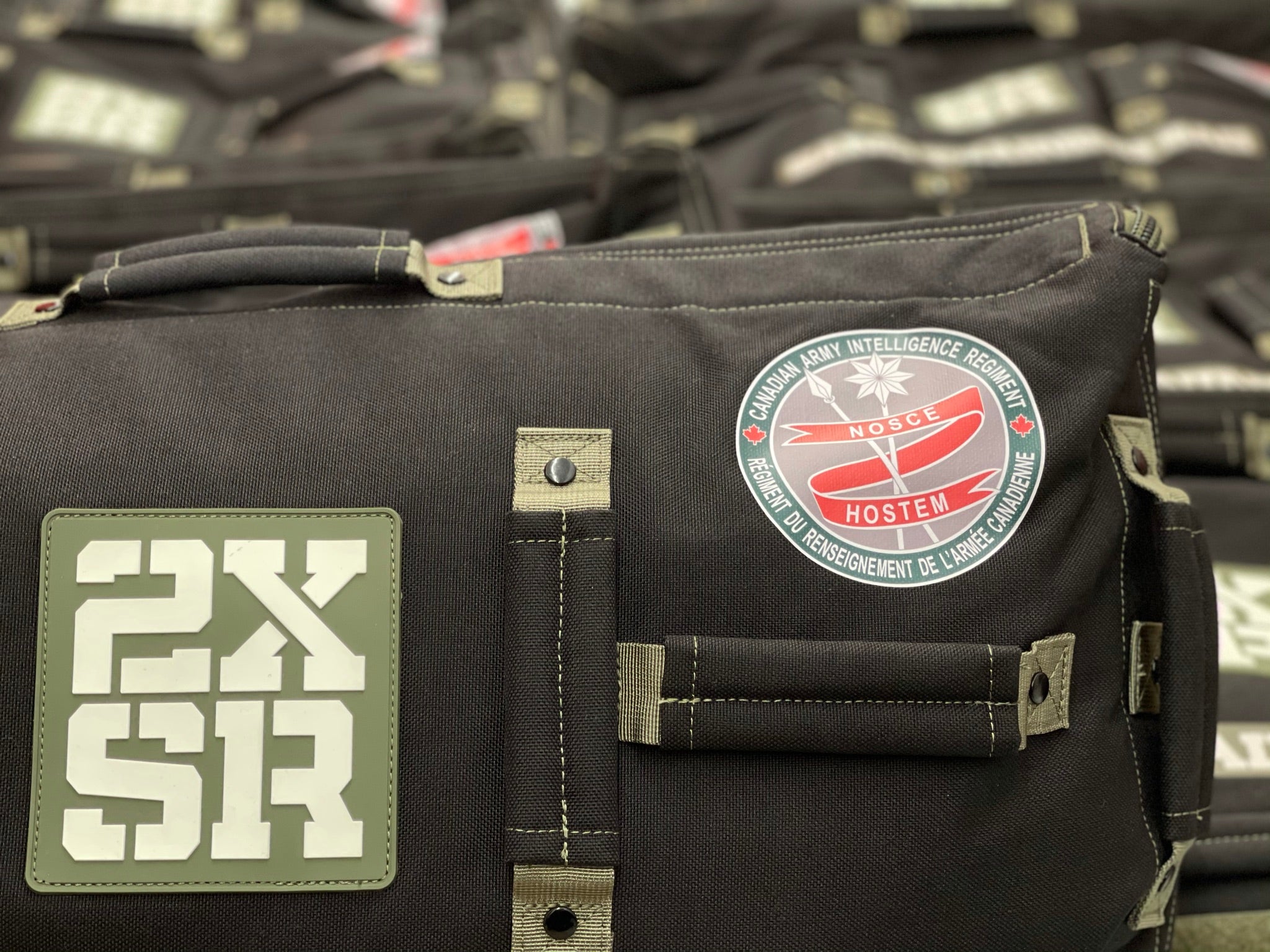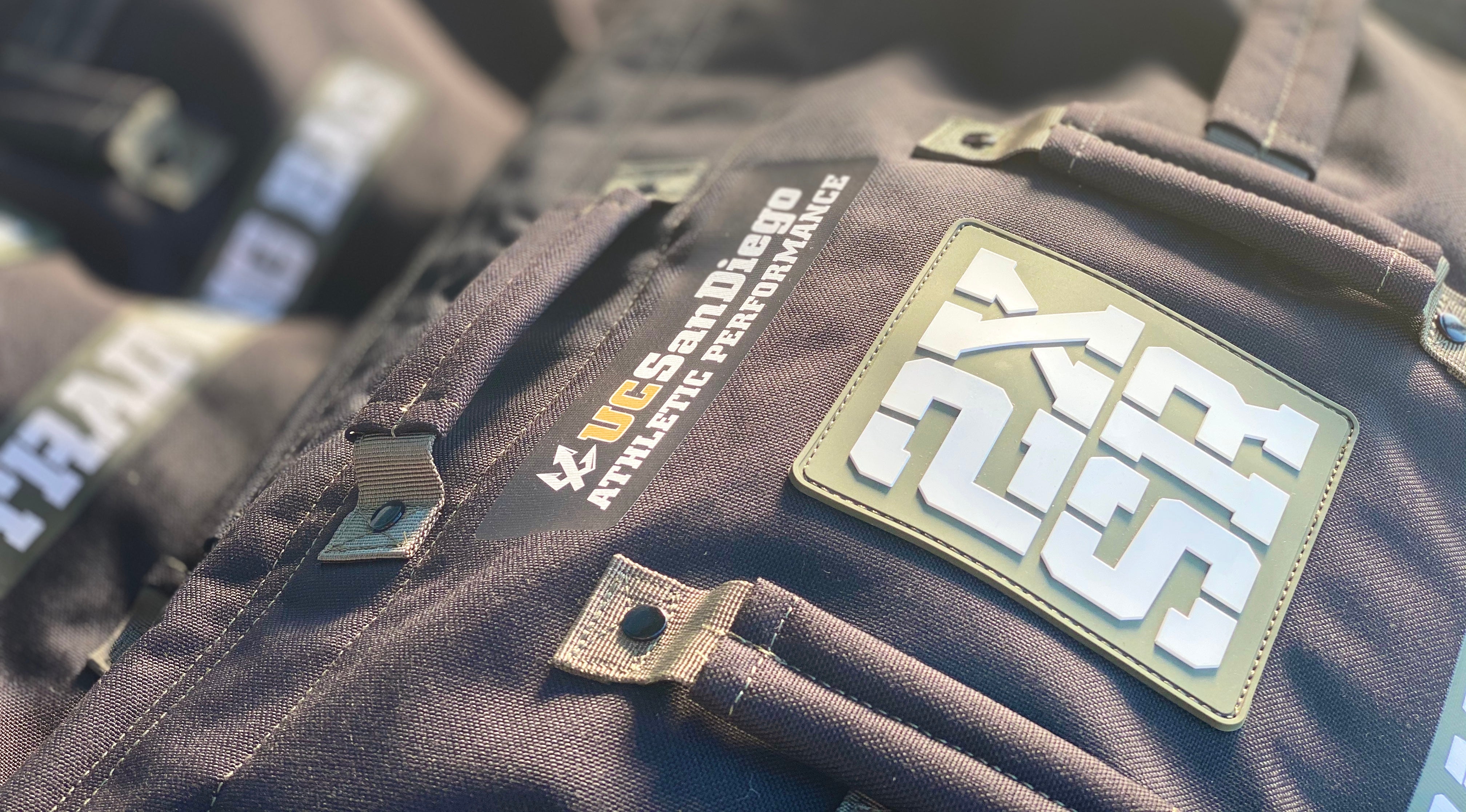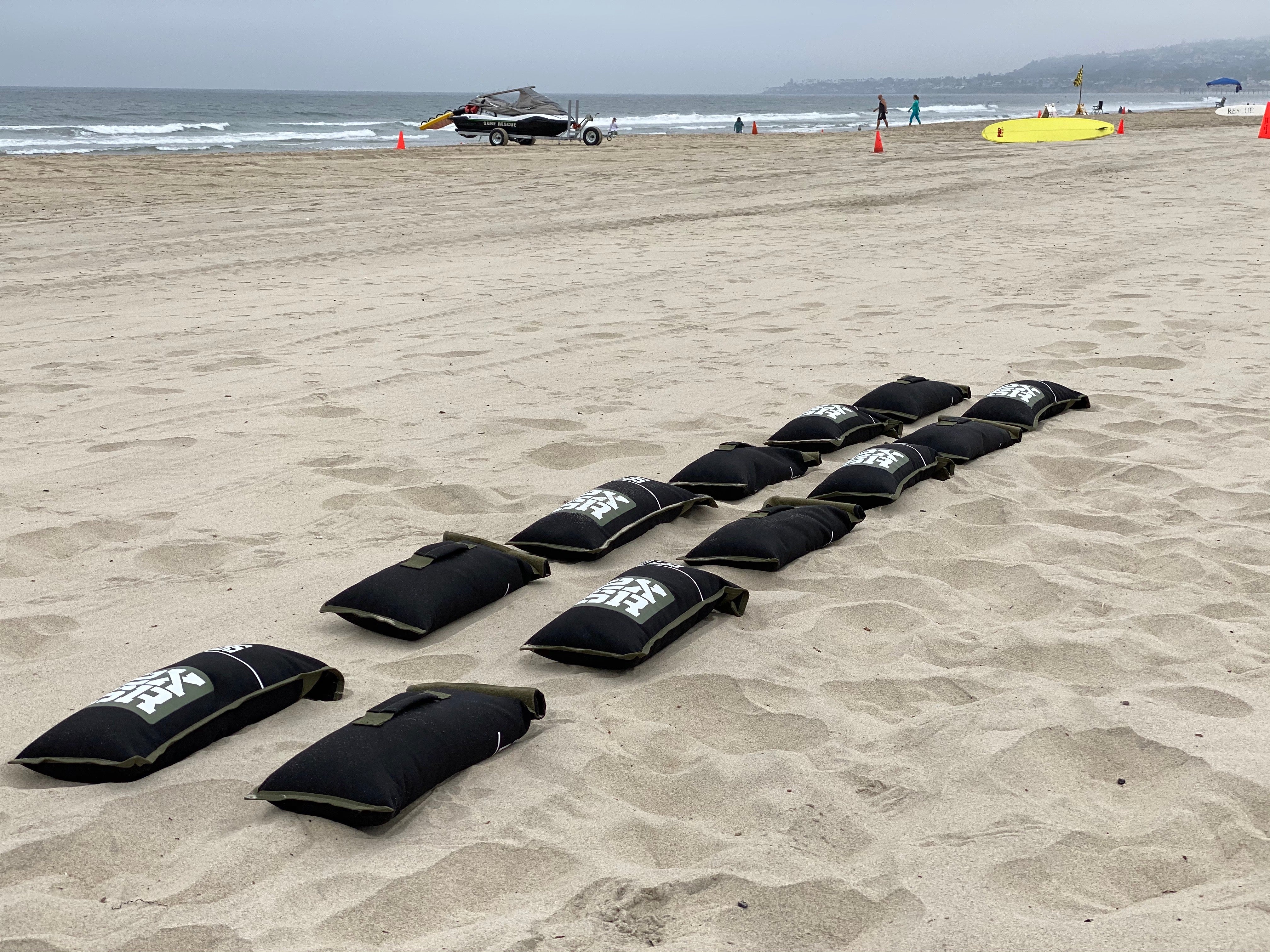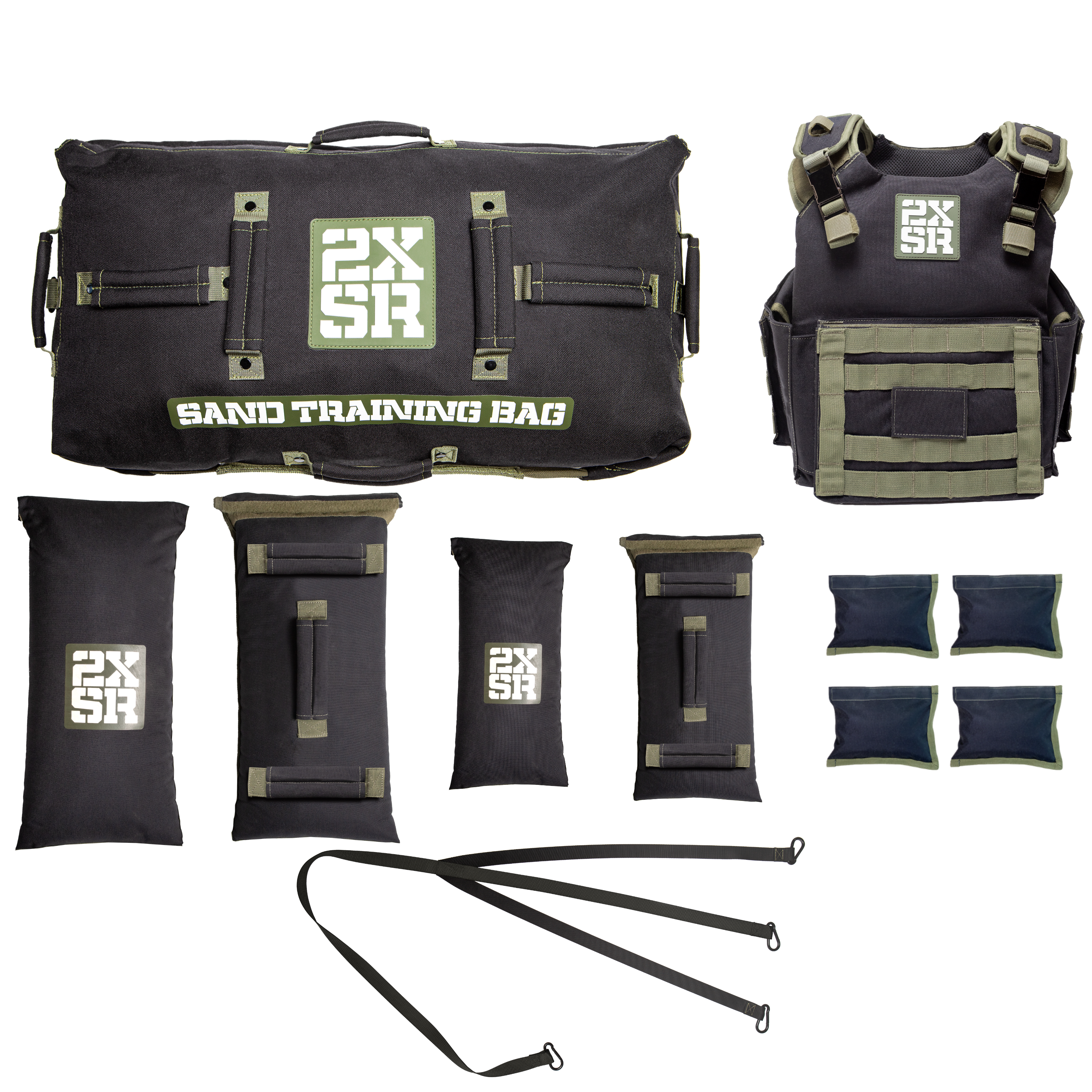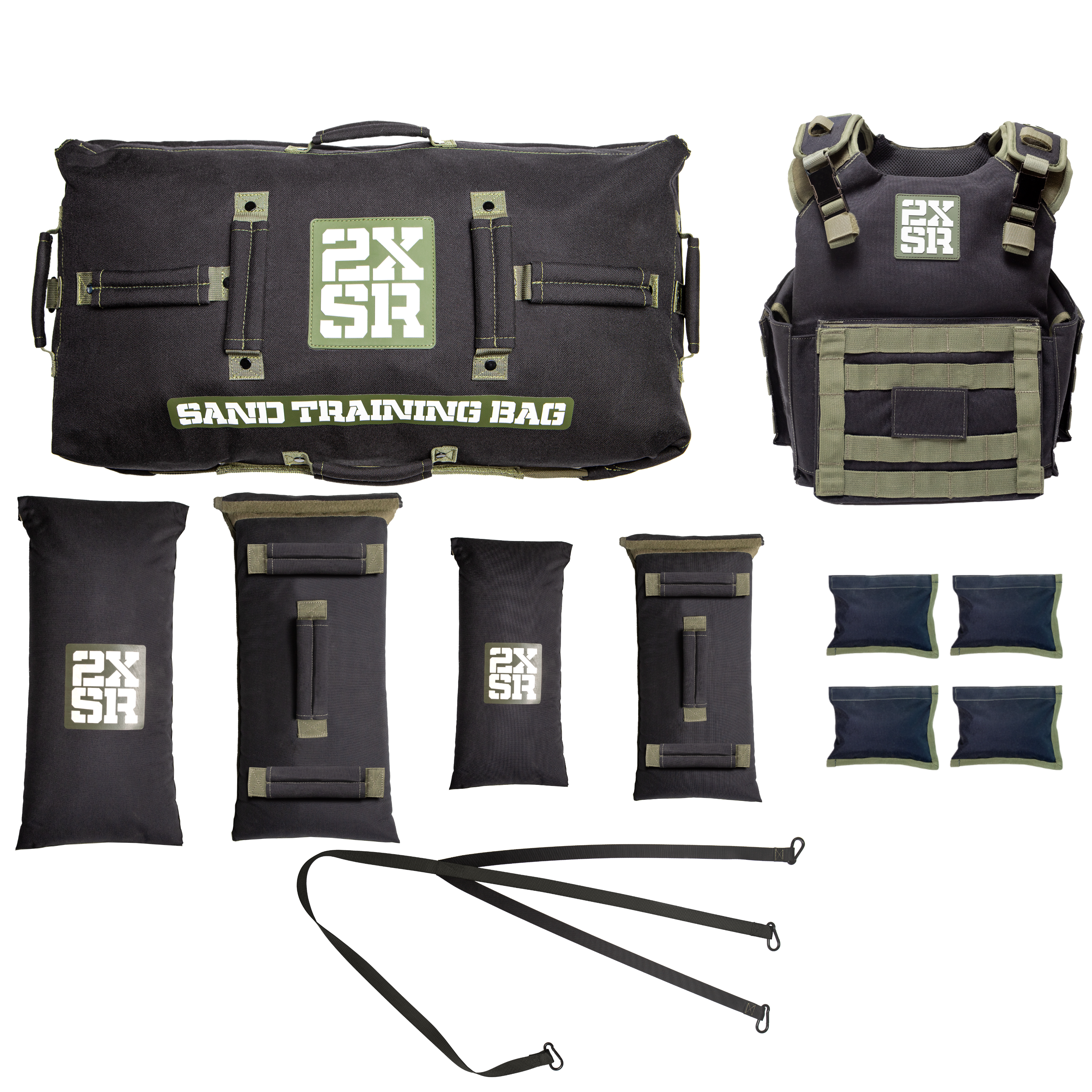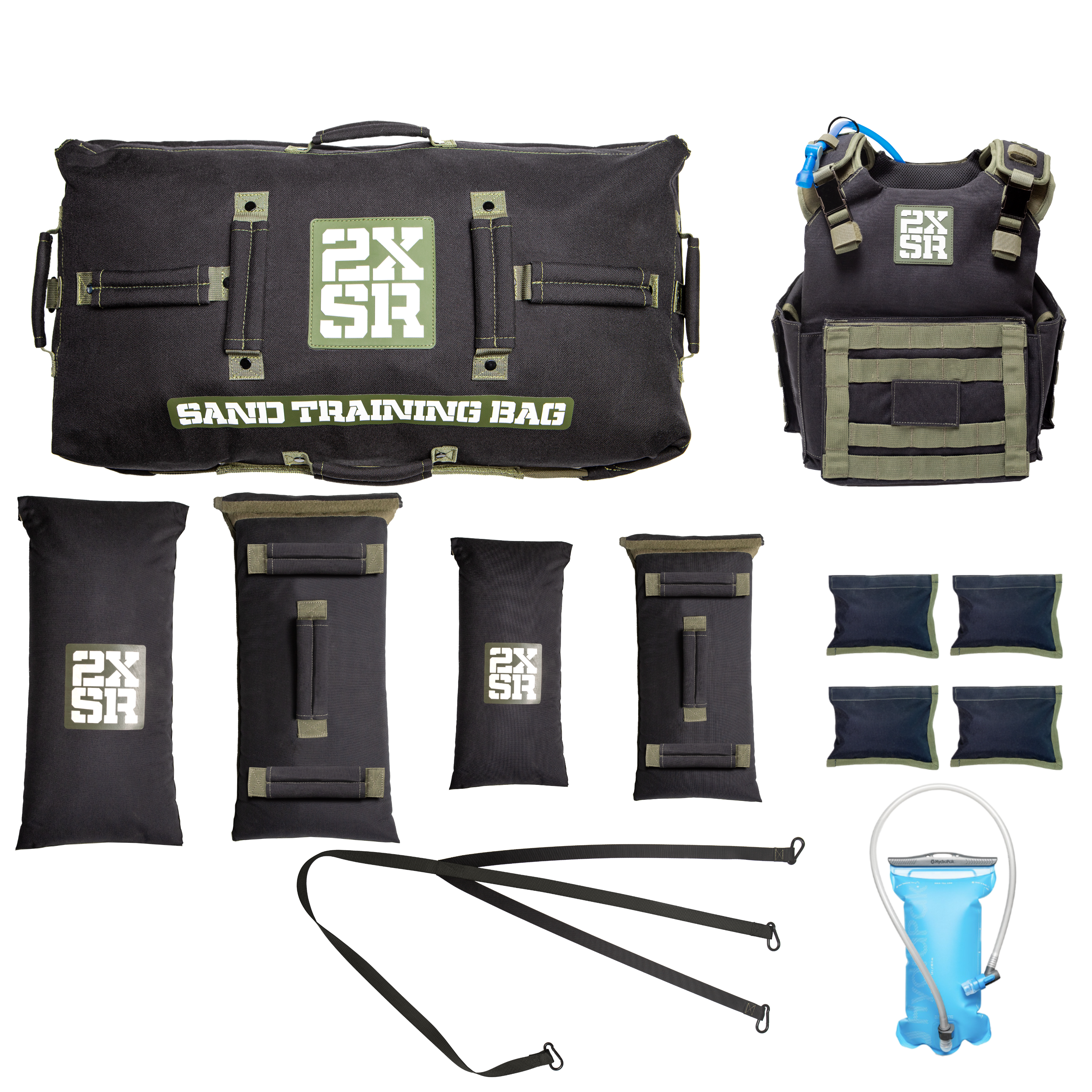 Training System 2.0
---



Back with a new look!

2XSR Patented Training System is fully adjustable, portable and affordable to get you stronger and faster in a short amount of time, guaranteed! 

We have carefully crafted each product with a purpose.  

To utilize the entire Training System as a drag bag / sled set - up, simply attach the sled strap to the Sand Training Bag and push yourself to your limits. 

"This Training System was well thought through by 2XSR. Using everything together or each product individually makes it so convenient." - 2XSR customer. 

Instead of filling up standard sized sand bags with limited functions, we designed the Slam Bag to comprises of 4 Sand Fillers (mini sand bags) for the internal weight. 




Simply remove the Sand Fillers to increase or decrease the weight. The Sand Fillers can be used as dumbbells / kettlebells and can fold in your pocket when empty.




Additionally, the bottom of the Sand Training Bag is reinforced with two military grade adjustable flaps to tighten or loosen the size. 




The bottom surface comprises of two layer rubber reinforced with x-box stitching inside out. 










Every product should be innovated and versatile, so we designed the Training Vest to lift, run, hike, climb without hesitation.




Two layer mesh foam padding allows you to sweat as much as you want without having that funky smell. 




One size fits all! Fully adjustable on all four panels. 




Travelling and still want to workout? The Training Vest disassembles into four panels so you can neatly stow away in the Sand Training Bag or your suitcase. 




We provided you with 12 compartments so you can choose weights, personal belongs and a hydration pack. 




2XSR Training System 2.0 includes:

12 foam handles for training all muscle groups 
Reinforced Nylon thread along with two rivets on each handle ensuring 150LBS can be secured
Durable rubber surface to drag without wear and tear

Adjustable straps to tighten or loosen the size 
Six loops for the drag bag and duffle bag set up 
12 sand filler straps to hold the sand fillers in place
YKK water repellent zippers
1000D water repellent Cordura 

✓ * New version (2) 25LBS Large Sand fillers (2) Small 15LBS Sand fillers (internal sand bag weight)

3 Foam handle to use as dumbbells / kettlebells 
Military grade Velcro 
Double folding to reassure all sand remains inside

✓ Training Vest + 4 pouches + Sled Strap ✓ Hydration Pack (combo)

Comfortable double layer foam padding reinforces posture and form 
Six metal d-rings to change directions when dragging the Sand Training Bag
12 compartments for weights 
Four sand pouches (included) 
Removable hydration pack (included in combo)
Disassembles into four panels 
Two metal buckles
1000D water repellent Cordura 

2XSR is the only company that provides versatile, durable and plastic free fitness products, built for you and built to last. 

Training System 2.0 Combo includes the Hydrapak Velocity 1.5L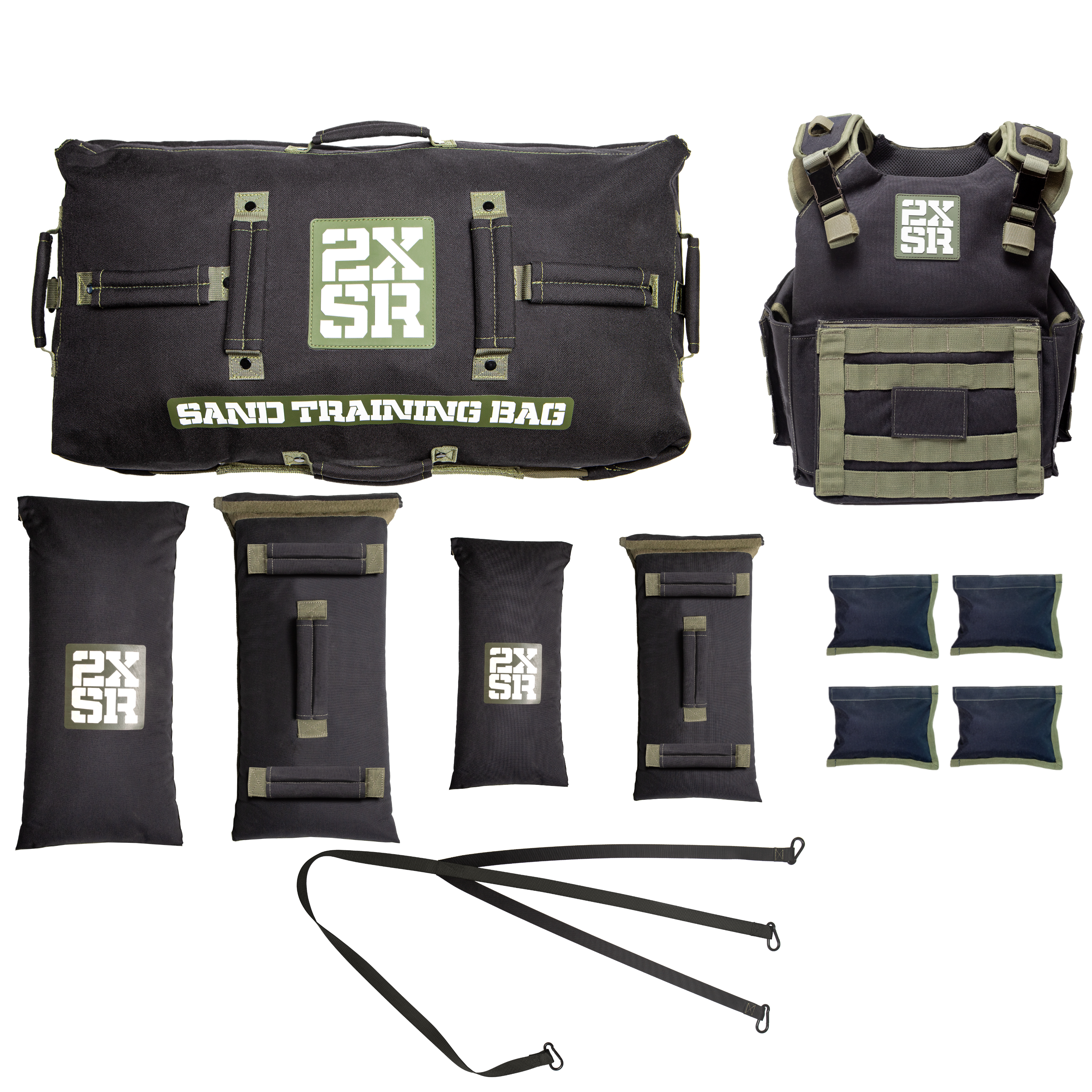 Trusted by Individuals in: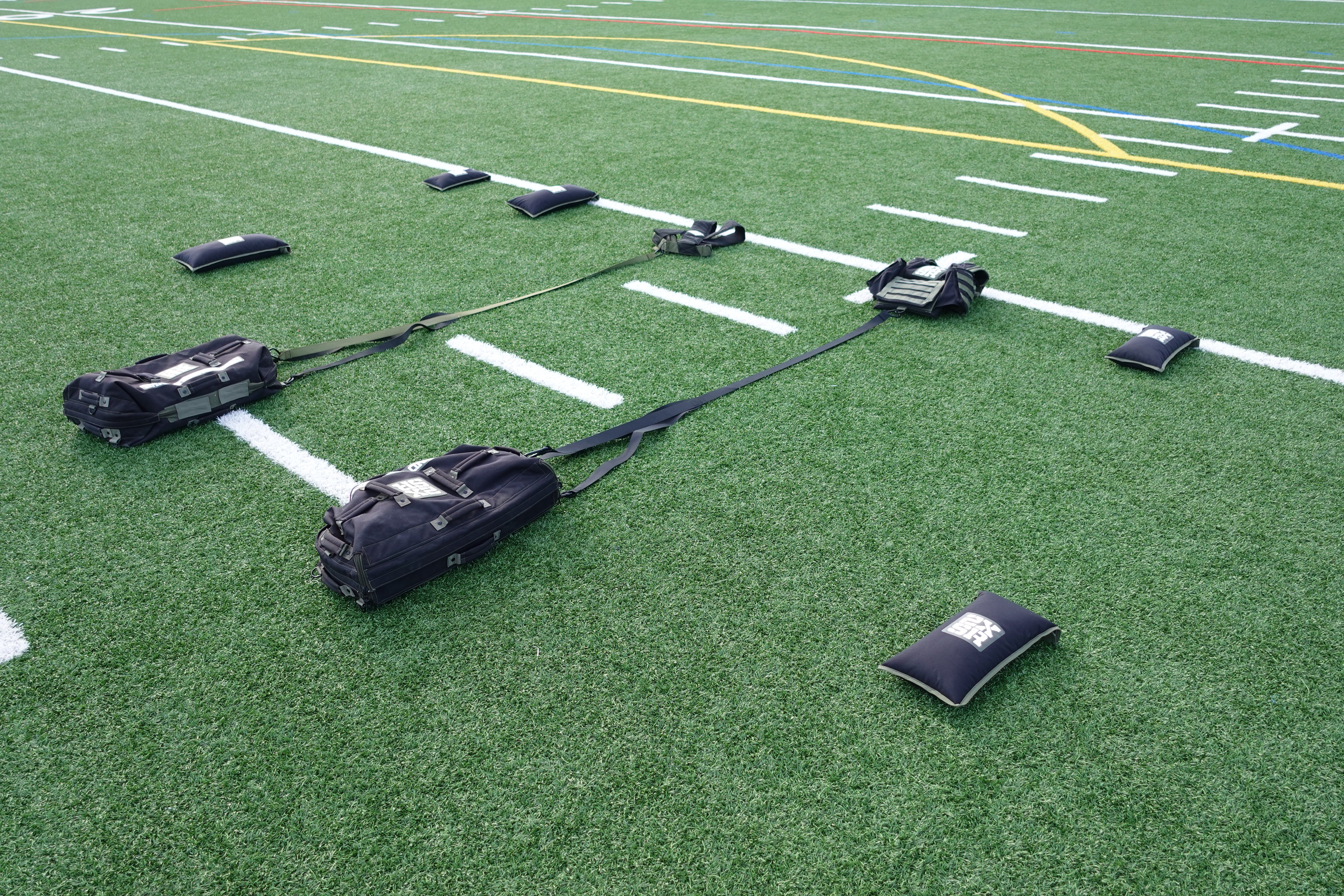 GET STRONGER AND FASTER WITH ONE PRODUCT
Utilize the Training System 2.0 as a complete set up or use each product individually for limitless workouts.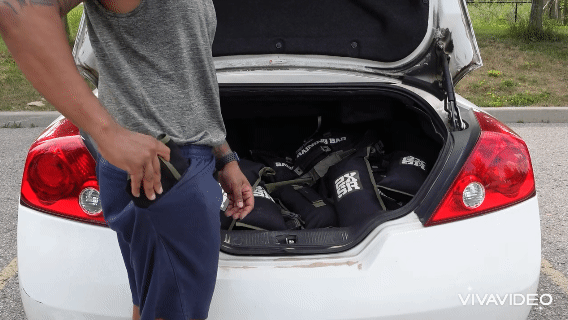 PORTABLE AND AFFORDABLE
Have you ever thought about dumbbells / kettlebells that fold into your pocket? We never made it easier for you! Fill, fold and close.
SAND TRAINING BAG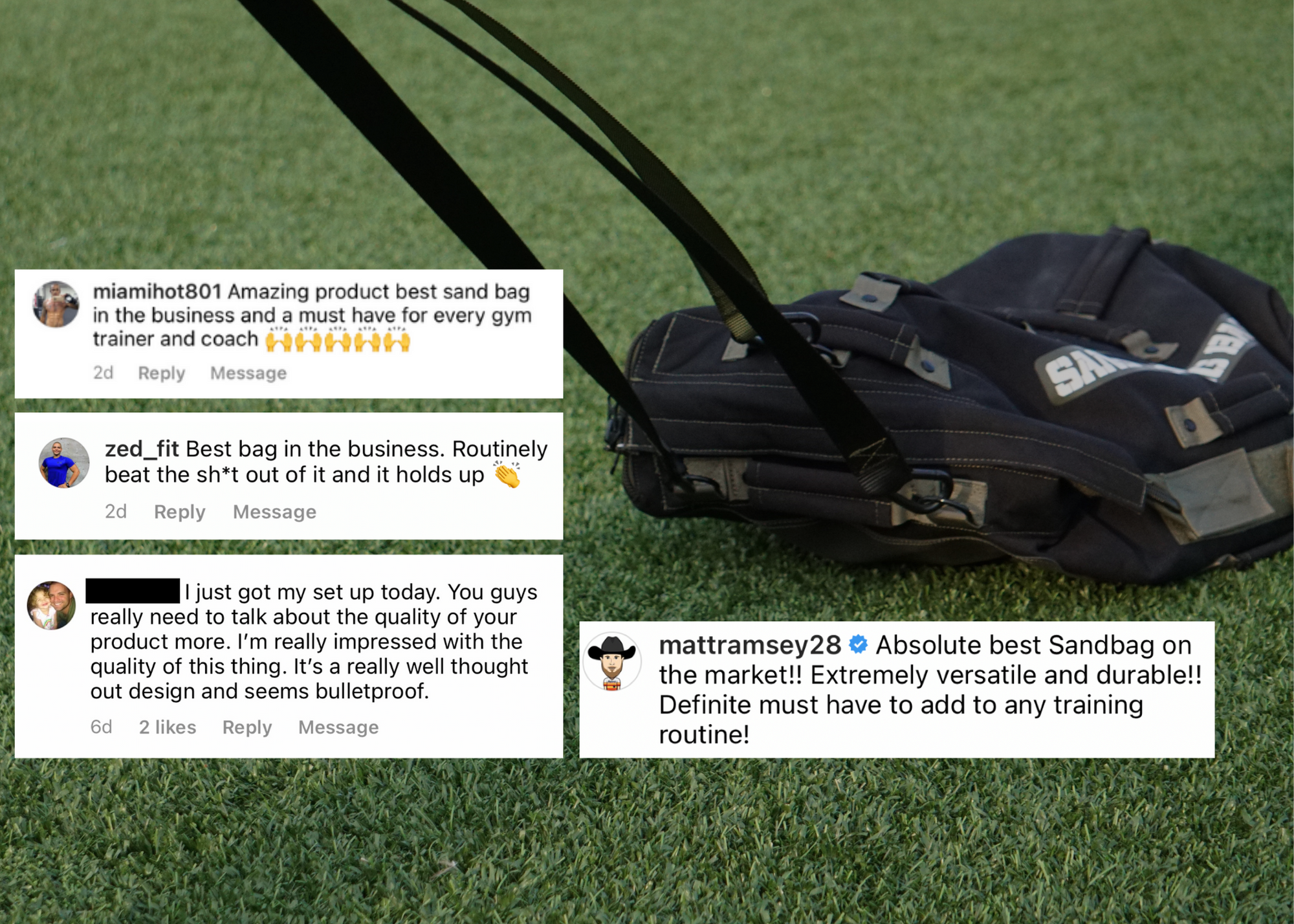 BUILT FOR A PURPOSE
The three d-rings prevents raising and swivelling when using the sand bag as a drag bag. We've tested other materials, however, the metal d-rings are the most durable to slam throw and drag without hesitation of tearing. Click below for a full video testimonial.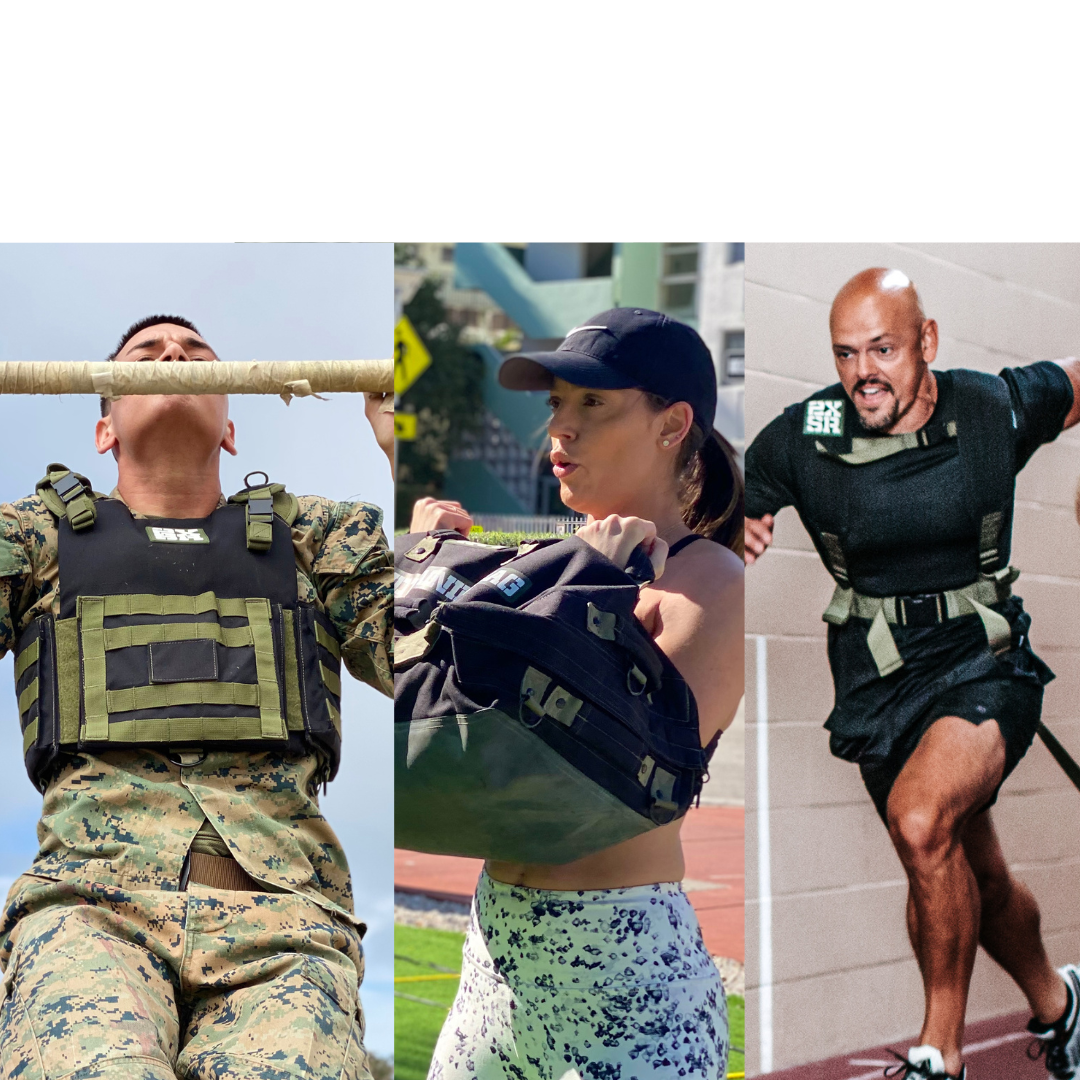 3-IN-1 FEATURES
Our adjustable patented sand bag / drag bag is designed to slam, throw and drag without hesitation!
WORKOUT GUIDE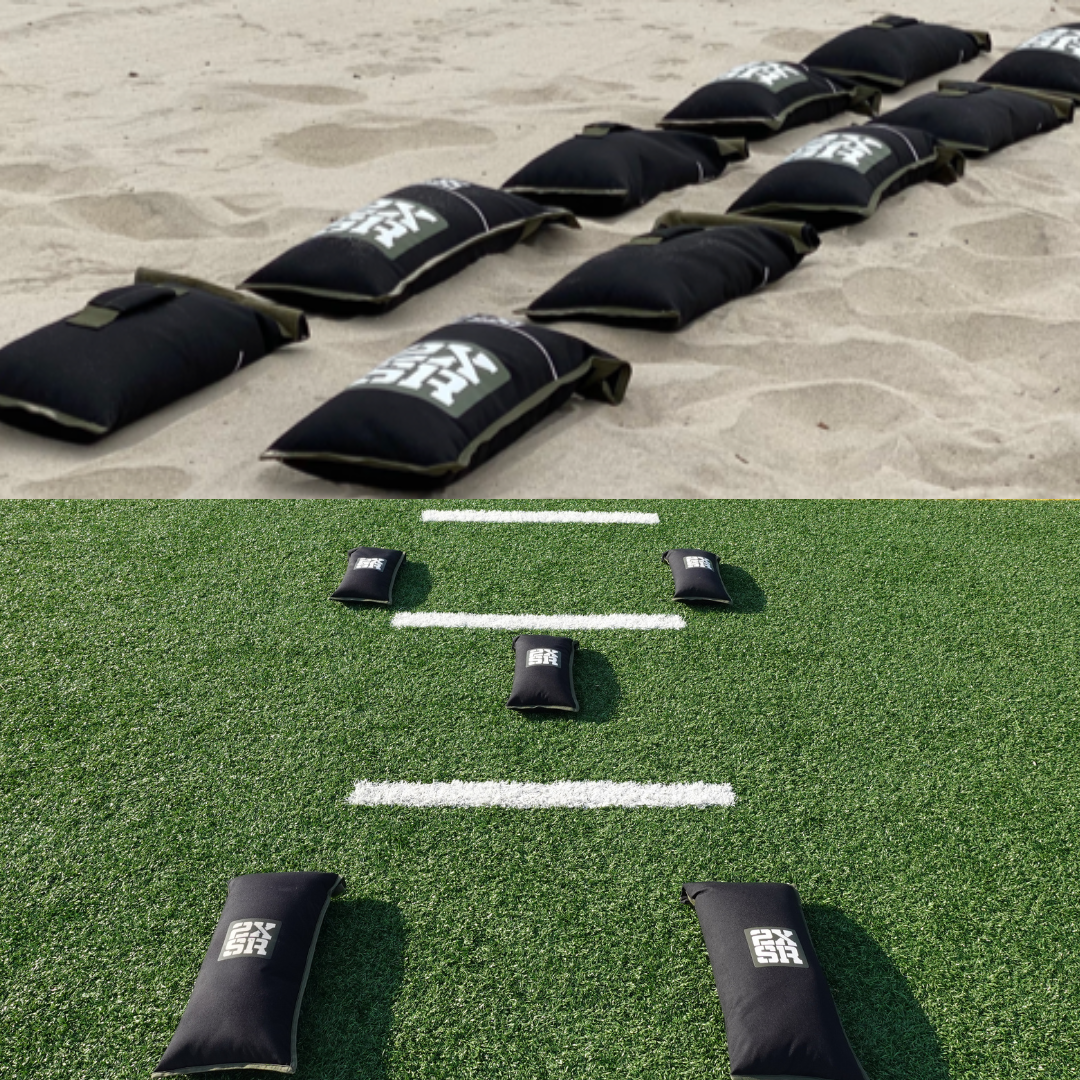 LIGHT WEIGHT - HEAVY WEIGHT IN ONE!
Light workout? Simply use the Sand Fillers ranging from 15LBS - 25LBS as dumbbells / kettlebells that fit into your pocket. Loading up? Throw in all Sand Fillers into the Sand Training Bag to slam, throw and drag!
SAND FILLERS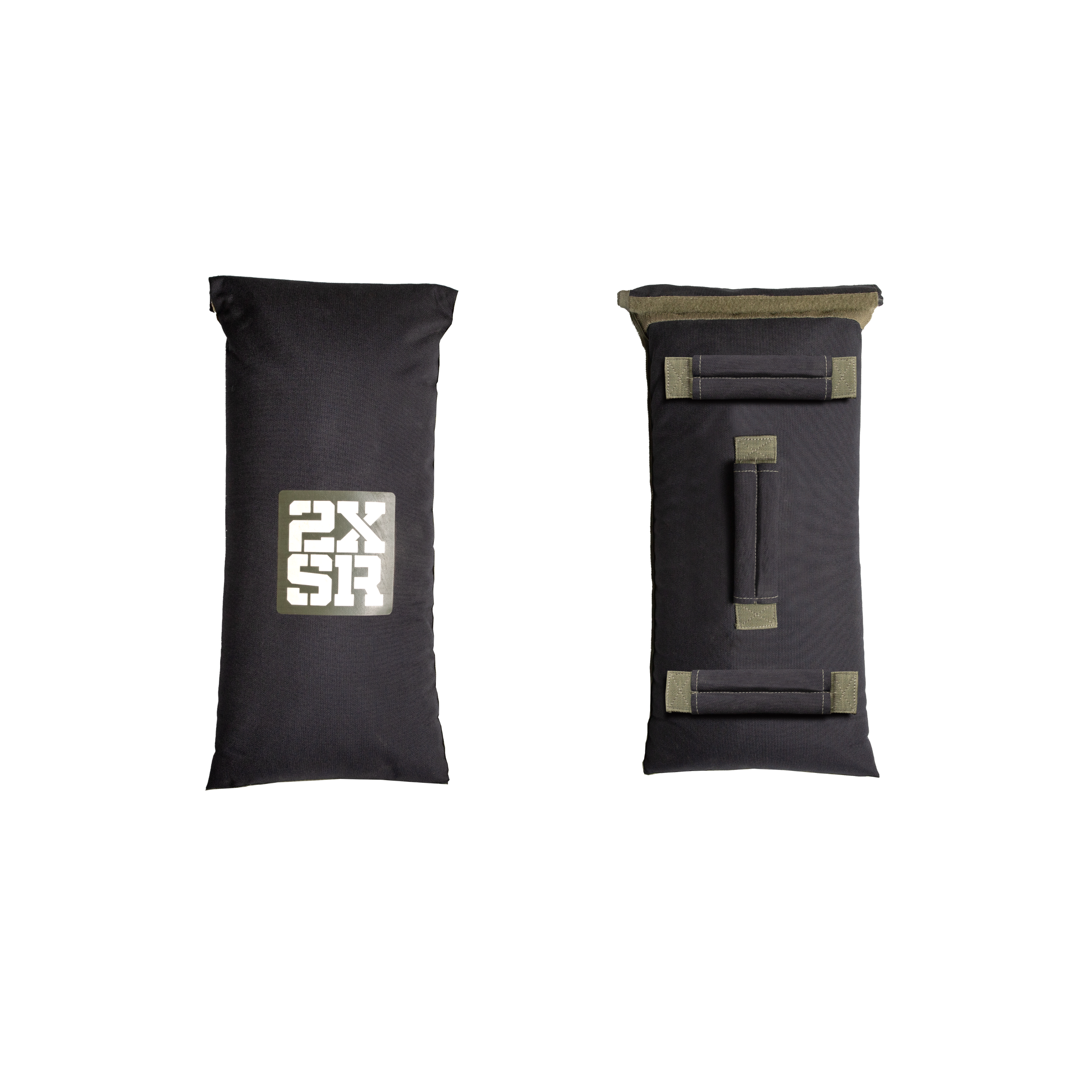 SAND FILLERS (Mini Sand Bags)
This product has no reviews yet.