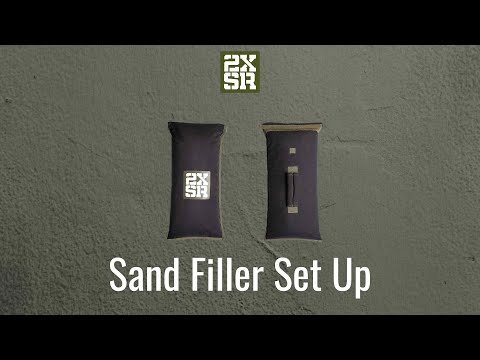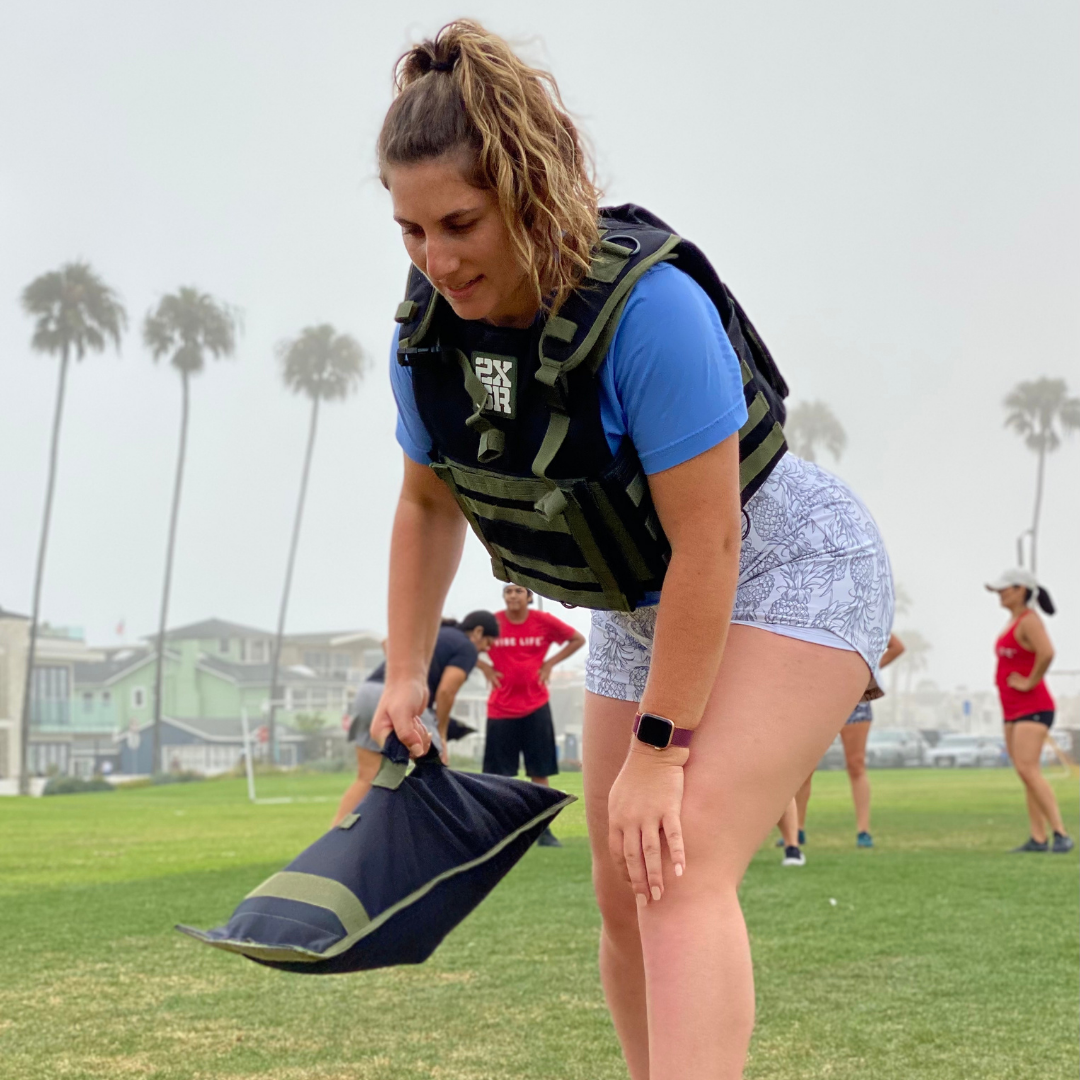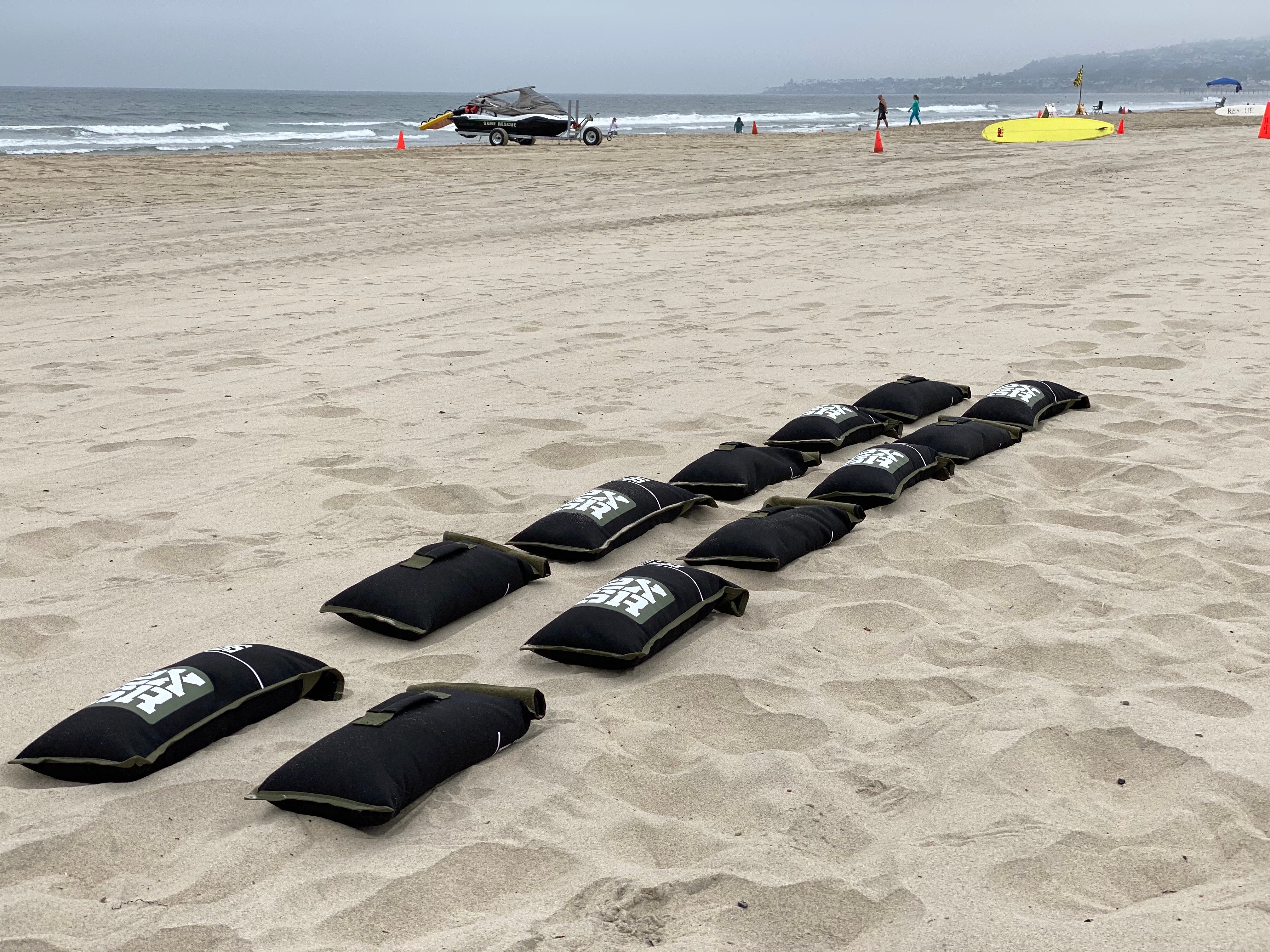 Sand Fillers [2]
---
PORTABLE DUMBBELLS / KETTLEBELLS




LARGE (25LBS) SMALL (15LBS)

(Sold as a pair)




The 2XSR Sand Filler is a loadable, miniature sandbag that enables a wide array of custom applications in a simple, portable format. It's available here in two size options, and is sold as pairs.

Sand is not included

Play Sand from your local hardware store is recommended. 

Play Sand usually retails for $7CAD for 20KG 

Loadable weight of the Sand Fillers depends on the density and size of the media being used. Certain media may cause the overall weight of the bag to be greater than or less than projected weight capacity.
Share some content to your customers about your products.
Trusted by Individuals in: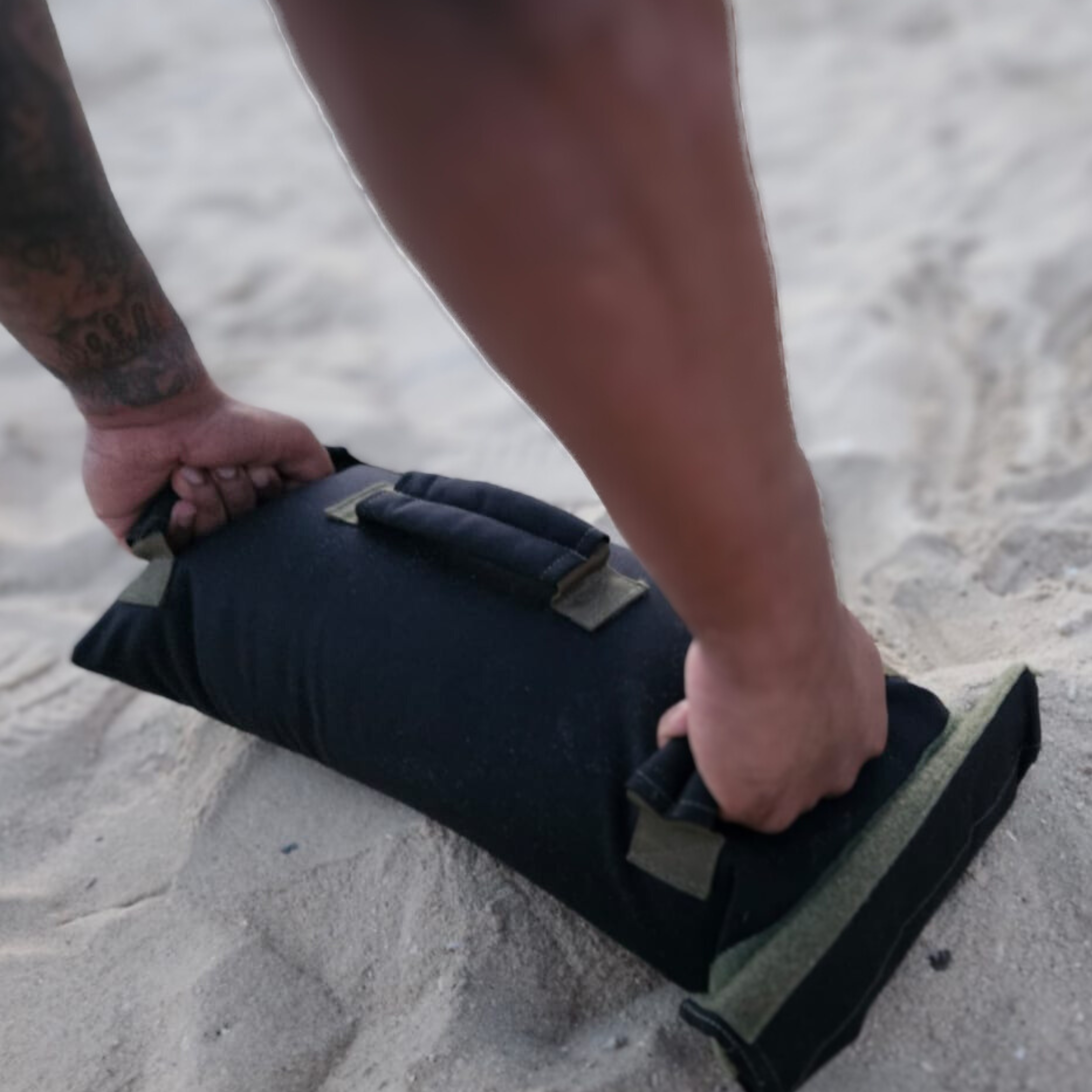 PORTABLE AND AFFORDABLE
2XSR Sand Fillers are ideally suited for on-the-go training, particularly at a beach setting, where the user can stash one or more (empty) mini sandbags in the pocket of your pants, then use the naturally available sand as temporary fill material. When done, simply empty out the bags, stash them back into a side pocket, and head on your way.
WORKOUTS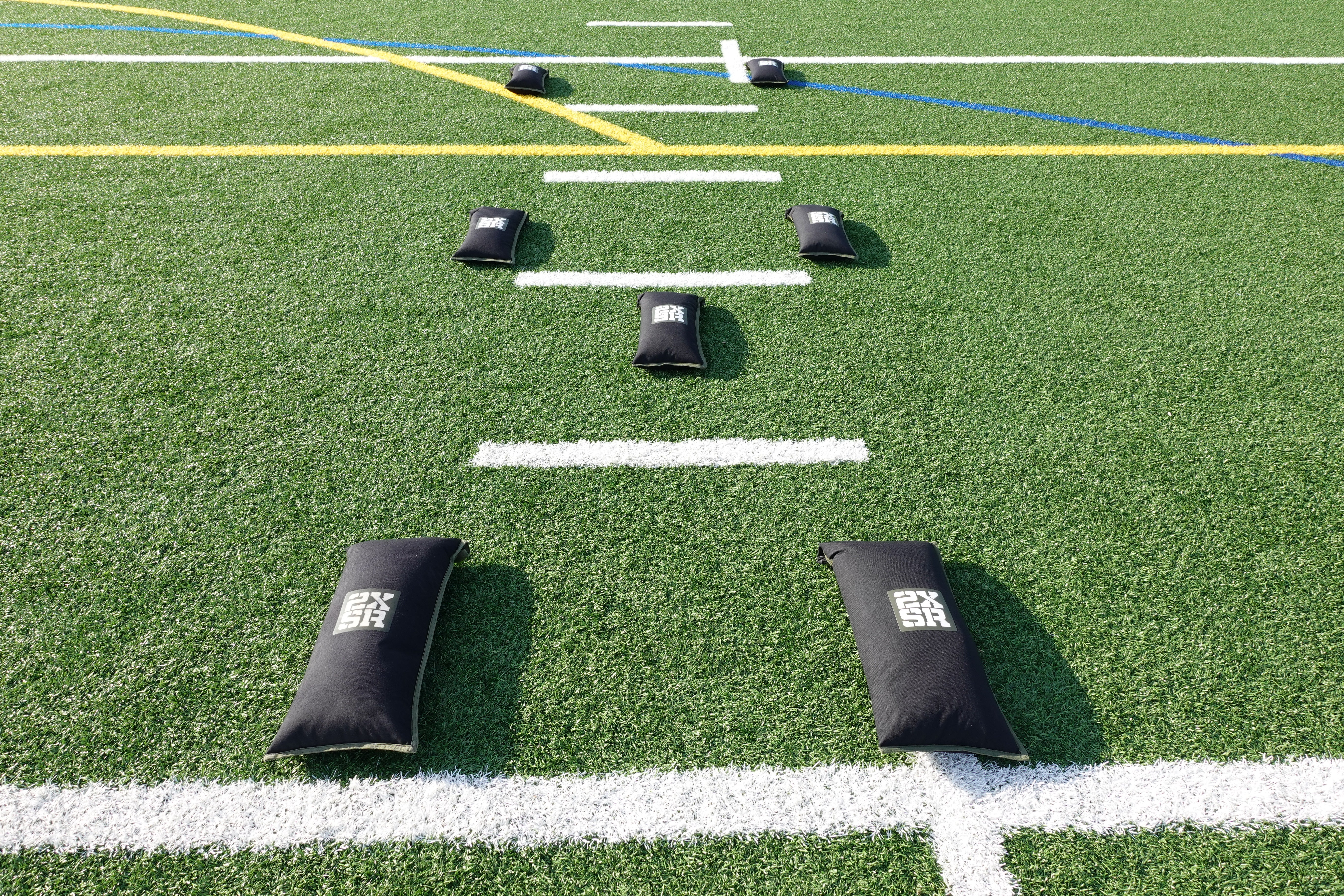 0-100LBS REAL QUICK
Are you running a beach boot camp but have limited time and energy to go back and fourth from the car? Have you ever heard about 10-20LBS dumbbells / kettlebells folding in the palm of your hands and weighing less than a pound? We got you covered! Each adjustable sand filler can fold in the palm of your hands and expand up to 20LBS in a matter of seconds!
MANUAL GUIDE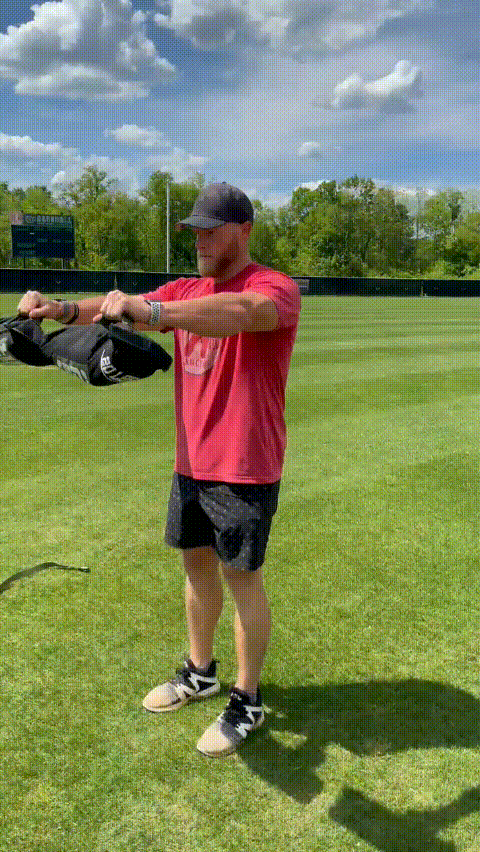 BEFORE OR AFTER, YOU DECIDE!
Everyone has their theory to workout before or after practice. Simply fill up the sand fillers with baseball dirt for dumbbell / kettlebell workouts! *Please return the baseball dirt to where it belongs!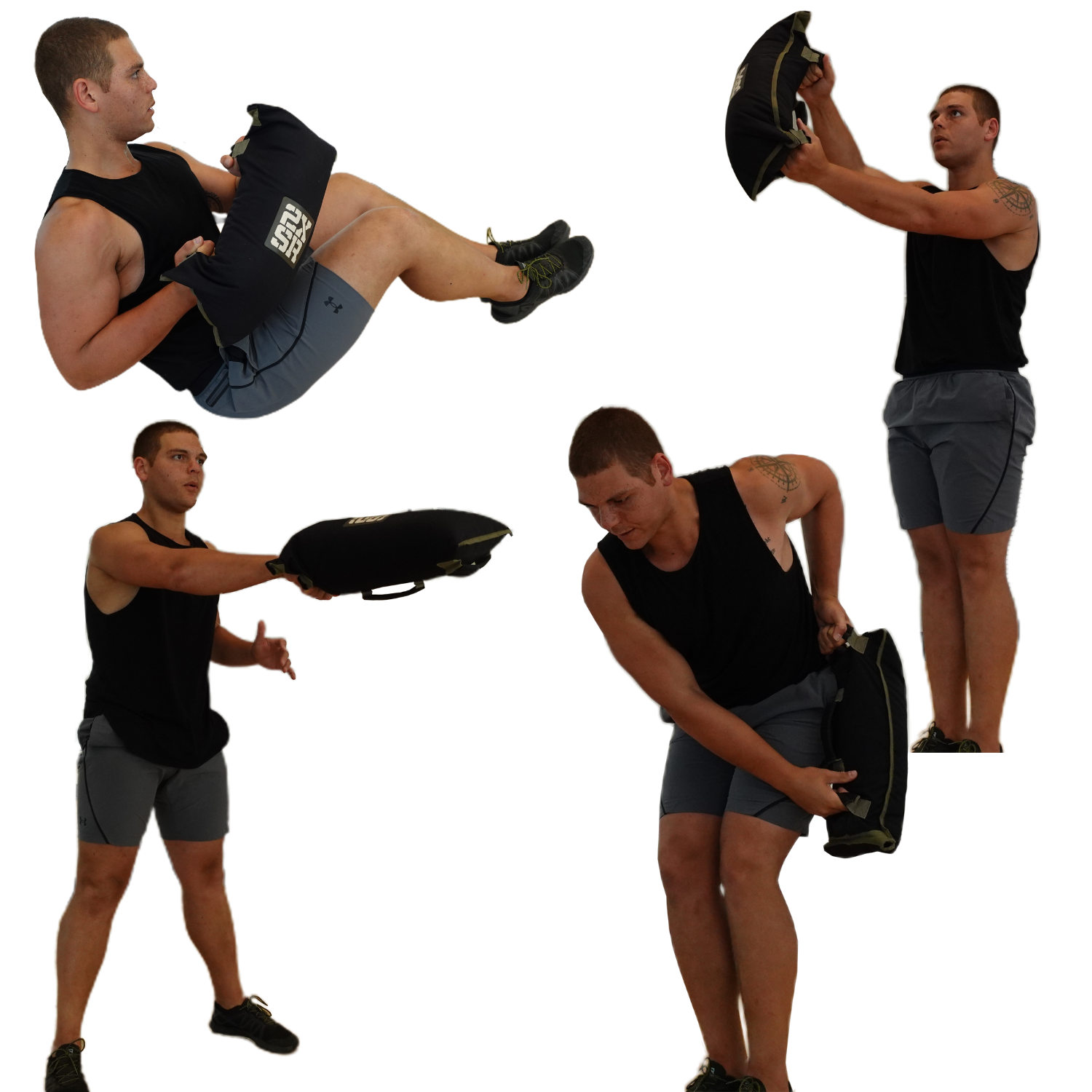 GRAB A GRIP FOR LIMITLESS WORKOUTS
More features than dumbbells and kettlebells combined!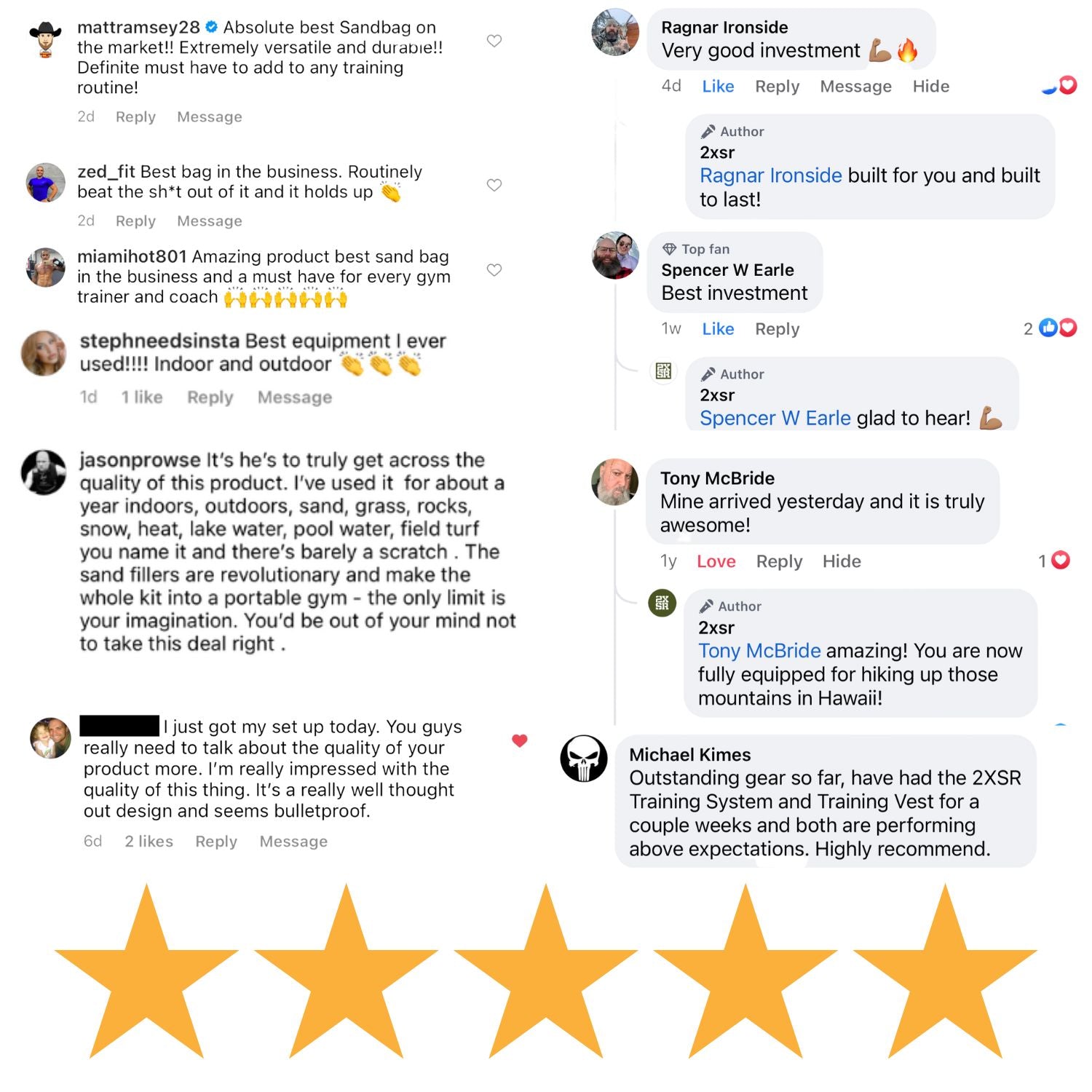 WHY US?
We believe every product should be functional, versatile, durable and innovated. We spend at least two years during the product development stage.
We do not offer sand. We want you to save you from insanely shipping fees. You can purchase sand at your local hardware store such as Home Depot. Play Sand from your local hardware store is recommended. Play Sand usually retails for $7CAD for 20KG.
What type of sand can I use?

Beach sand or any sand without sharp objects. Pea Gravel is acceptable as well. However, please make sure to remove any sharp gravel. Our warranty does not cover damage to the sand fillers due to sharp objects. Please read the full warranty coverage here: https://www.2xsr.com/pages/warranty
How do I know how much each sand filler holds?

Large Sand Filler 25LBS:
Play Sand: Simply fill the sand filler to the first Velcro line.

Small Sand Filler: Simply fill the sand filler to the first Velcro line.

Please make sure to fully double fold each sand filler.
How do I know sand will not leak?

Please make sure to completely close the sand filler with no spacing in between then firmly fold over twice. The binding (army green fabric lining) across the sand filler is for reassurance.
Can I slam the sand filler?

Yes, however, eventually you will have to reseal the sand filler.
Can I use water to fill up the sand filler?

No. Please only use sand.
What if the sand filler gets wet?

That is fine! However, overtime bacteria and a bad odour will start to form. If you intend to use the sand filler underwater, please pour out the sand when completed, let it dry then put it back in.
This product has no reviews yet.