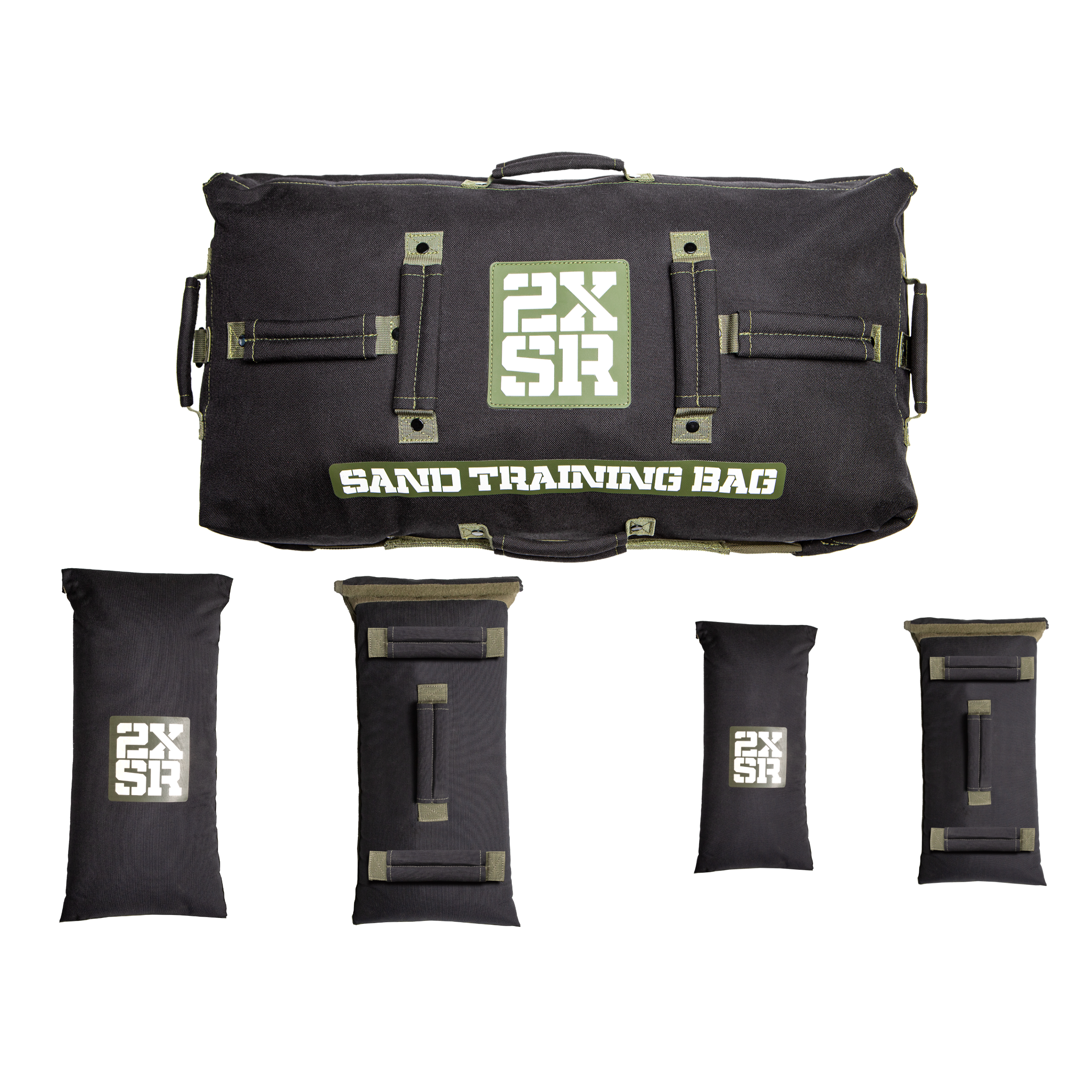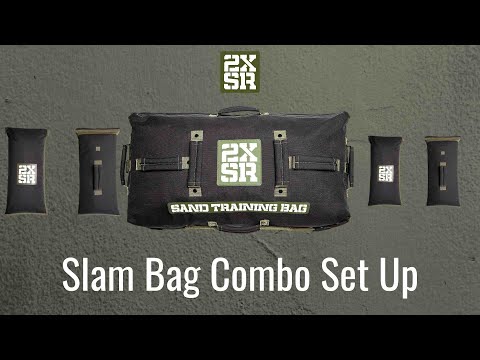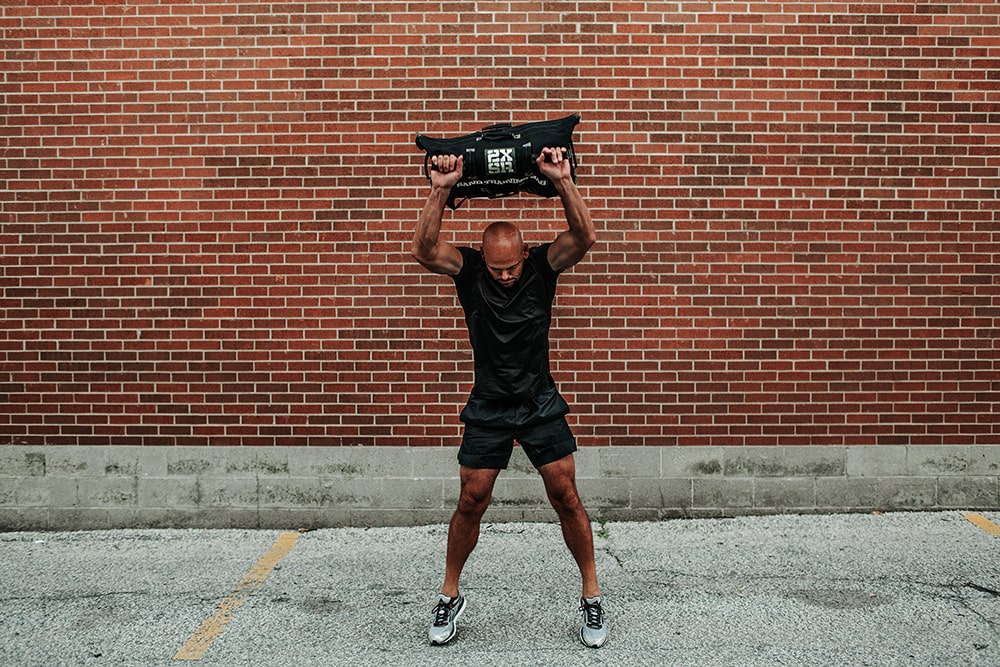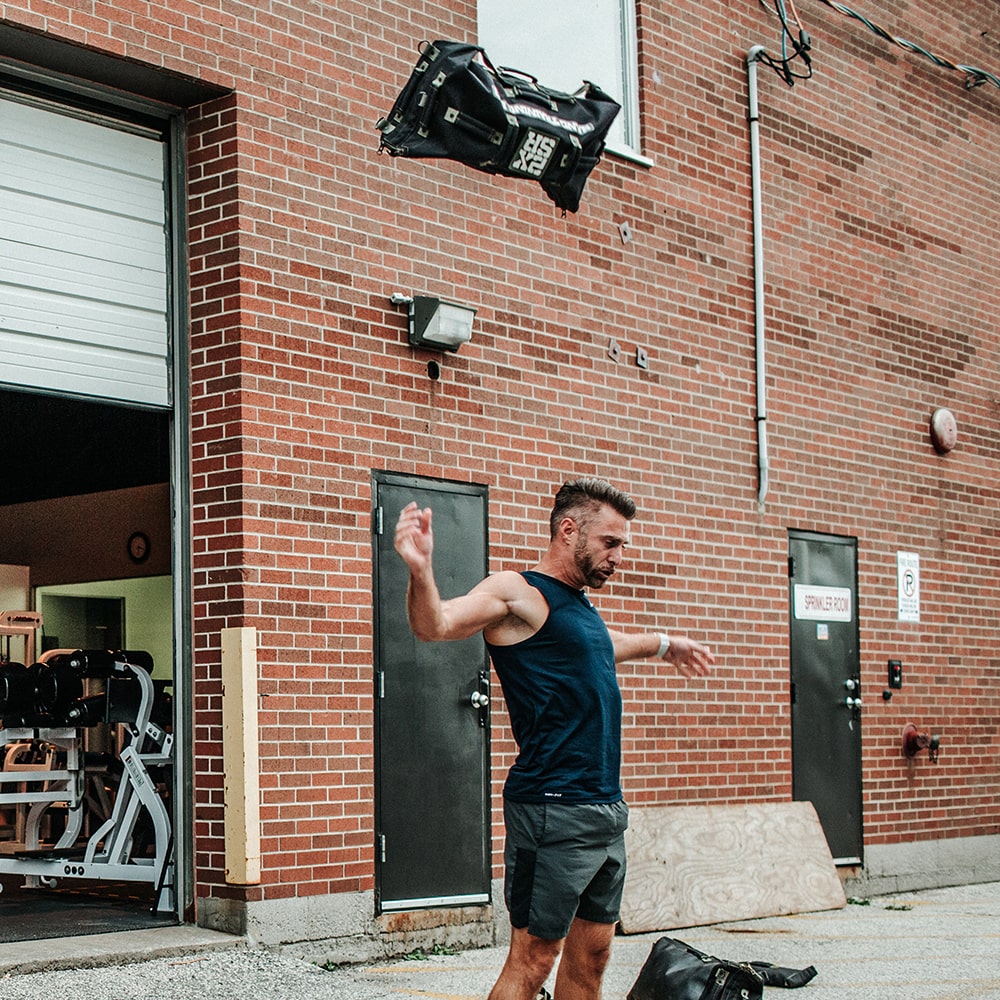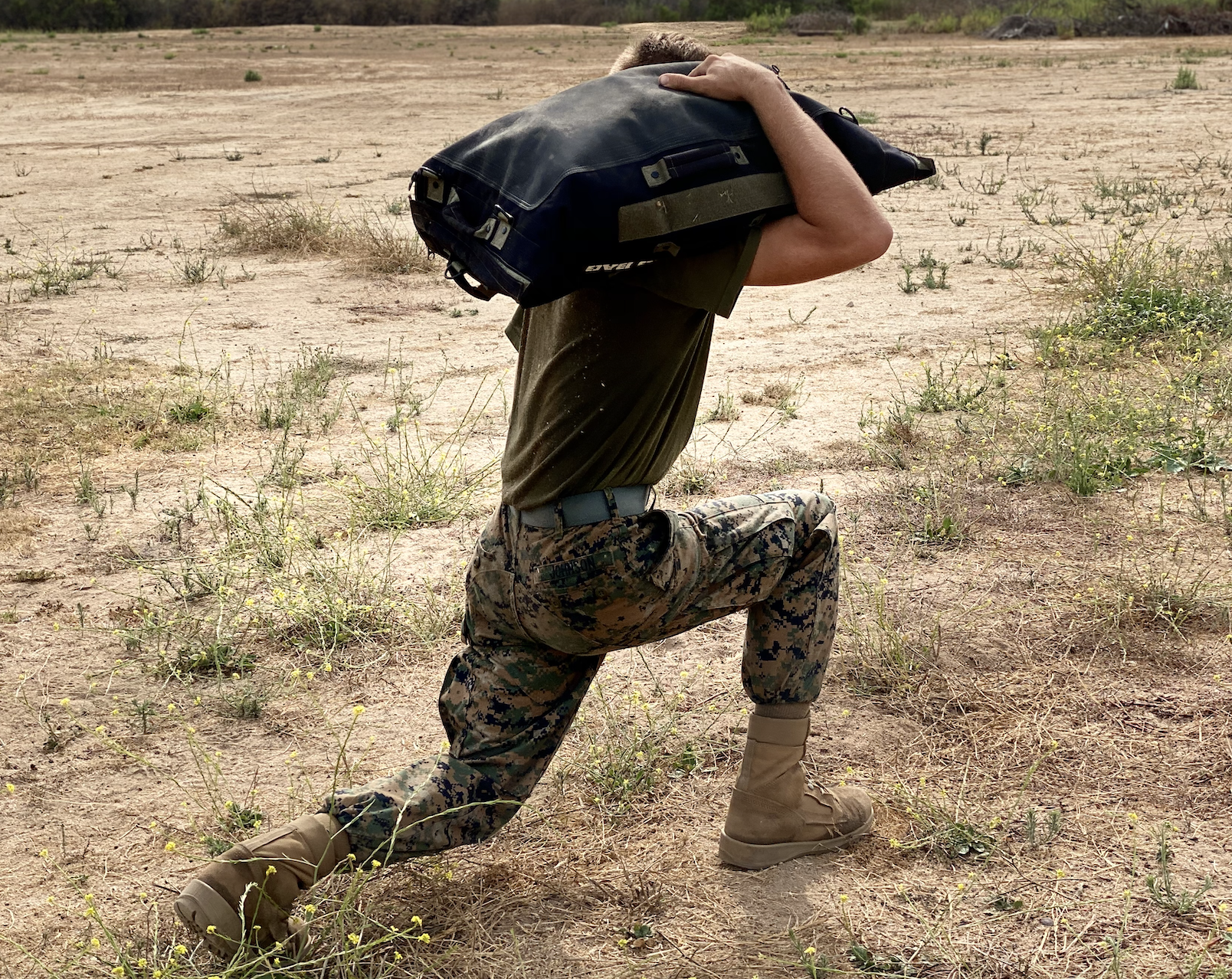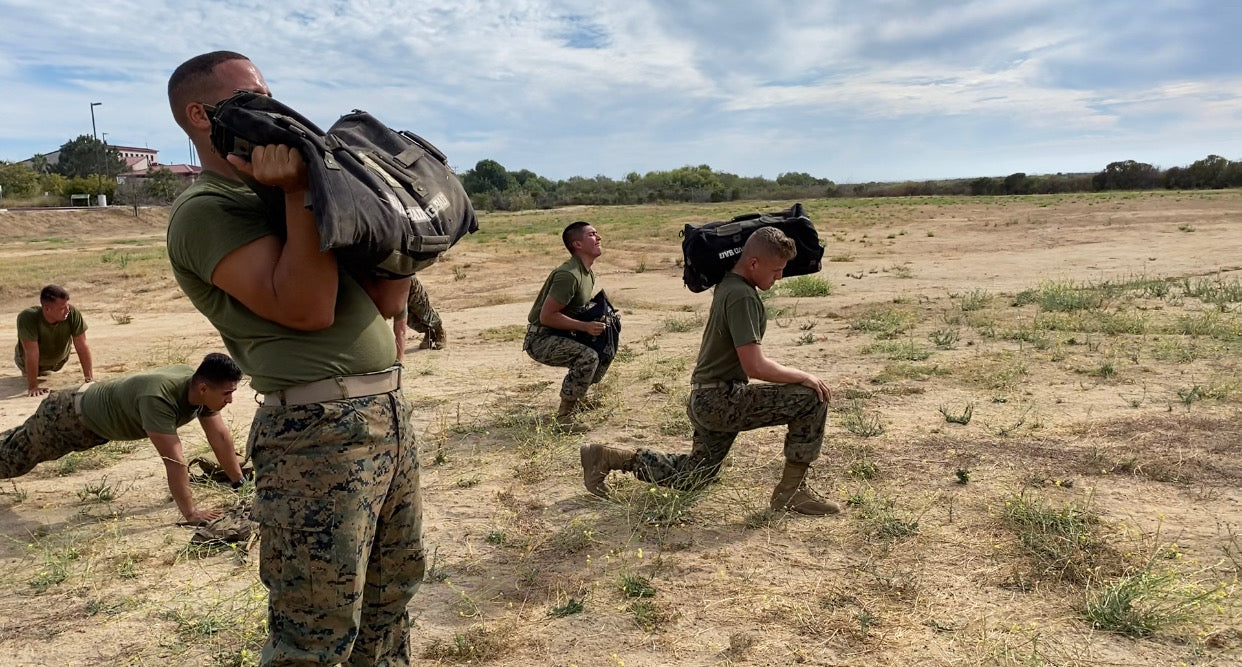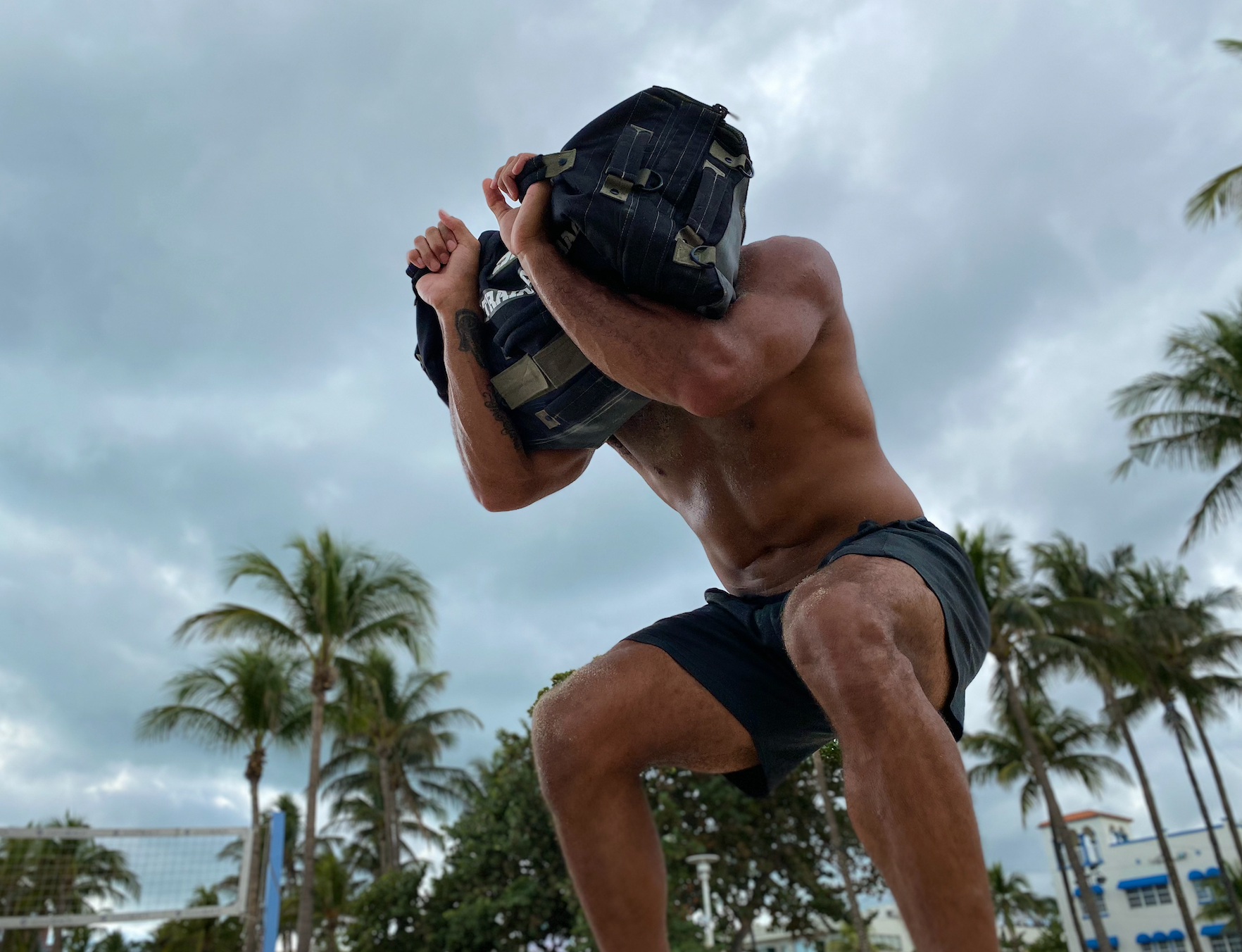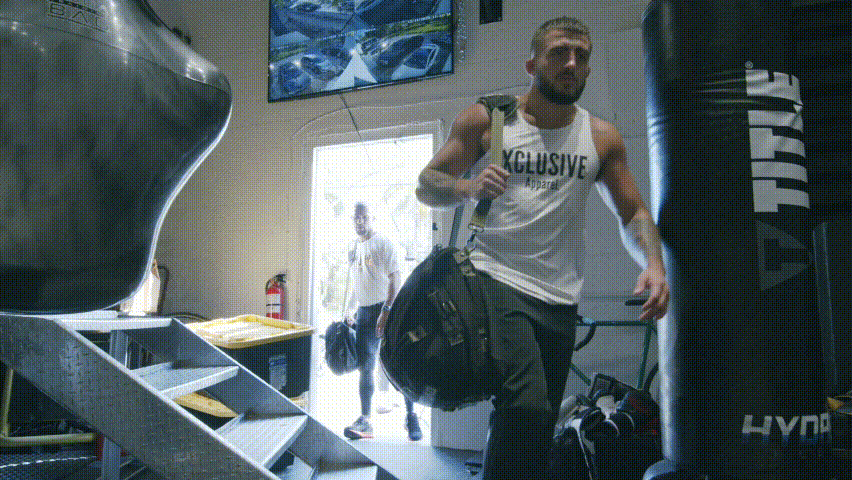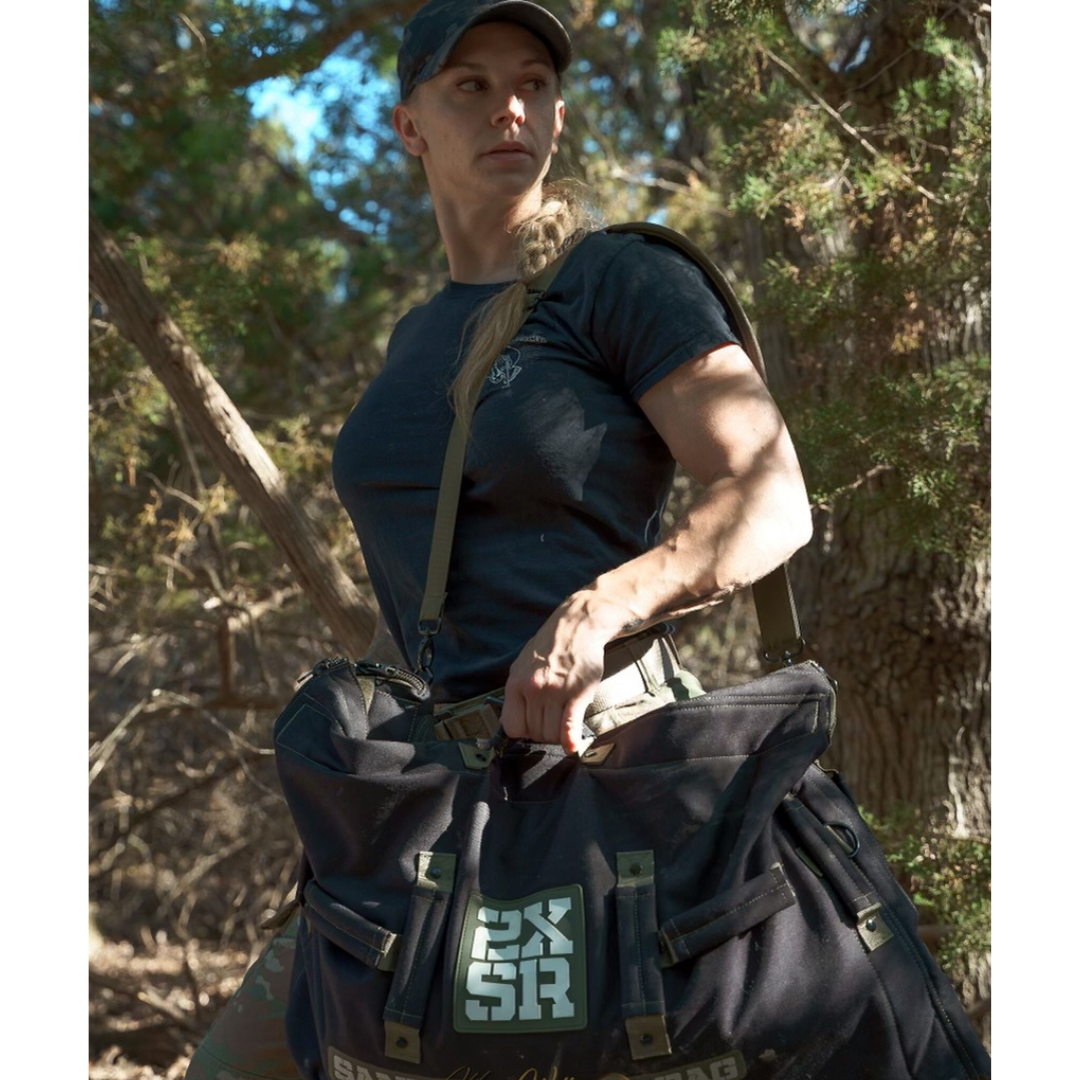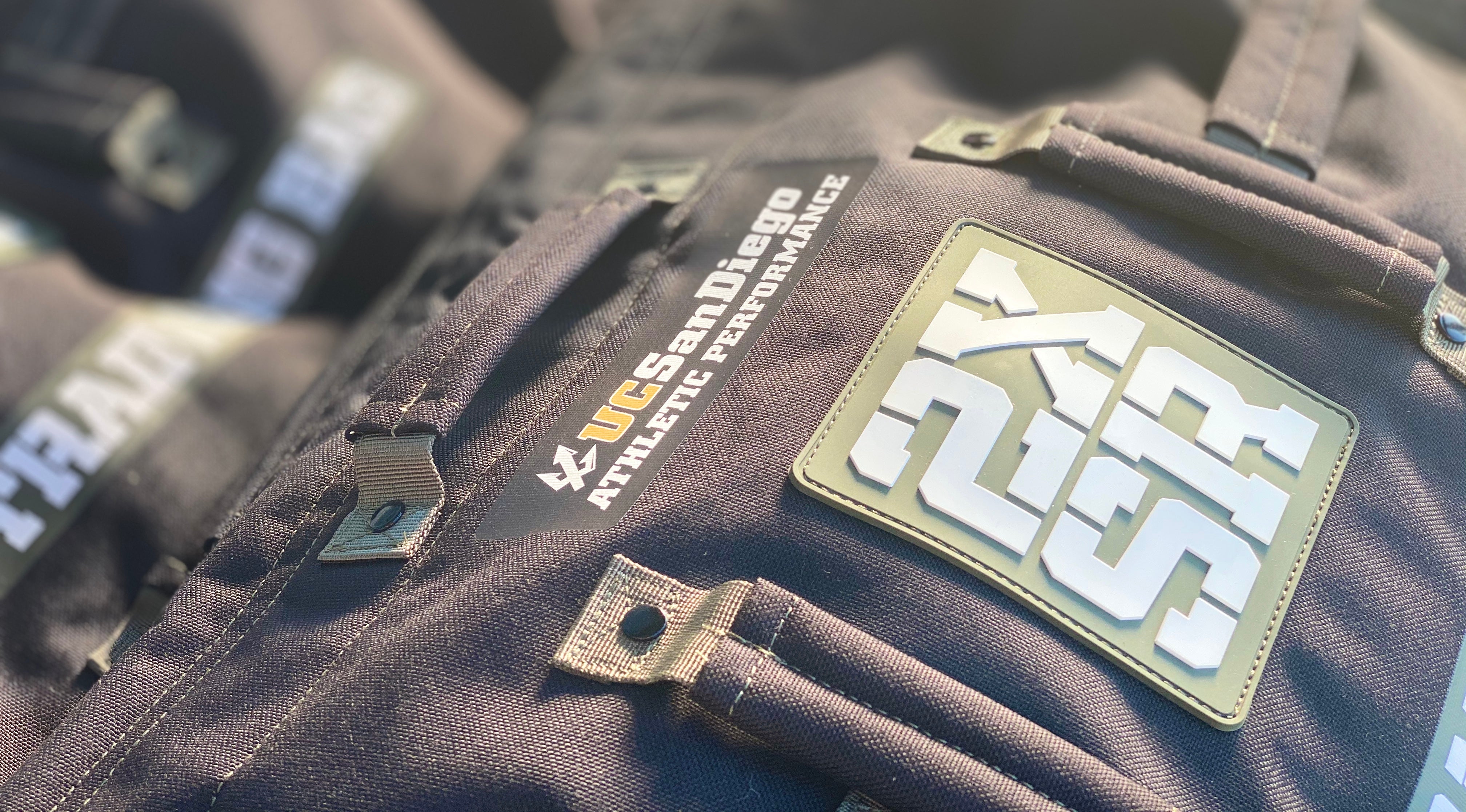 Slam Bag Combo
---





One Adjustable Slam Bag Combo replaces dumbbells, kettlebells, barbells and more! 

 

Instead of filling up standard sized sand bags with limited functions, we designed the Slam Bag to comprise of 4 mini sand bags for the internal weight. 

Simply remove the sand fillers to increase or decrease the weight. Additionally, the bottom of the Sand Training Bag is reinforced with two military grade adjustable flaps to tighten or loosen the size. 

The Sand Training Bag comprises of 24 x-box Nylon stitched with an additional 2 rivets on each handle.

 The 3 loops on each side comprises of a total of 6 x-box Nylon stitched with an additional rivet to prevent twisting and raising during use.

On the interior, built-in reinforcement sand filler straps to lock in any added sand filler, creating a stabilizing structure when cinched down.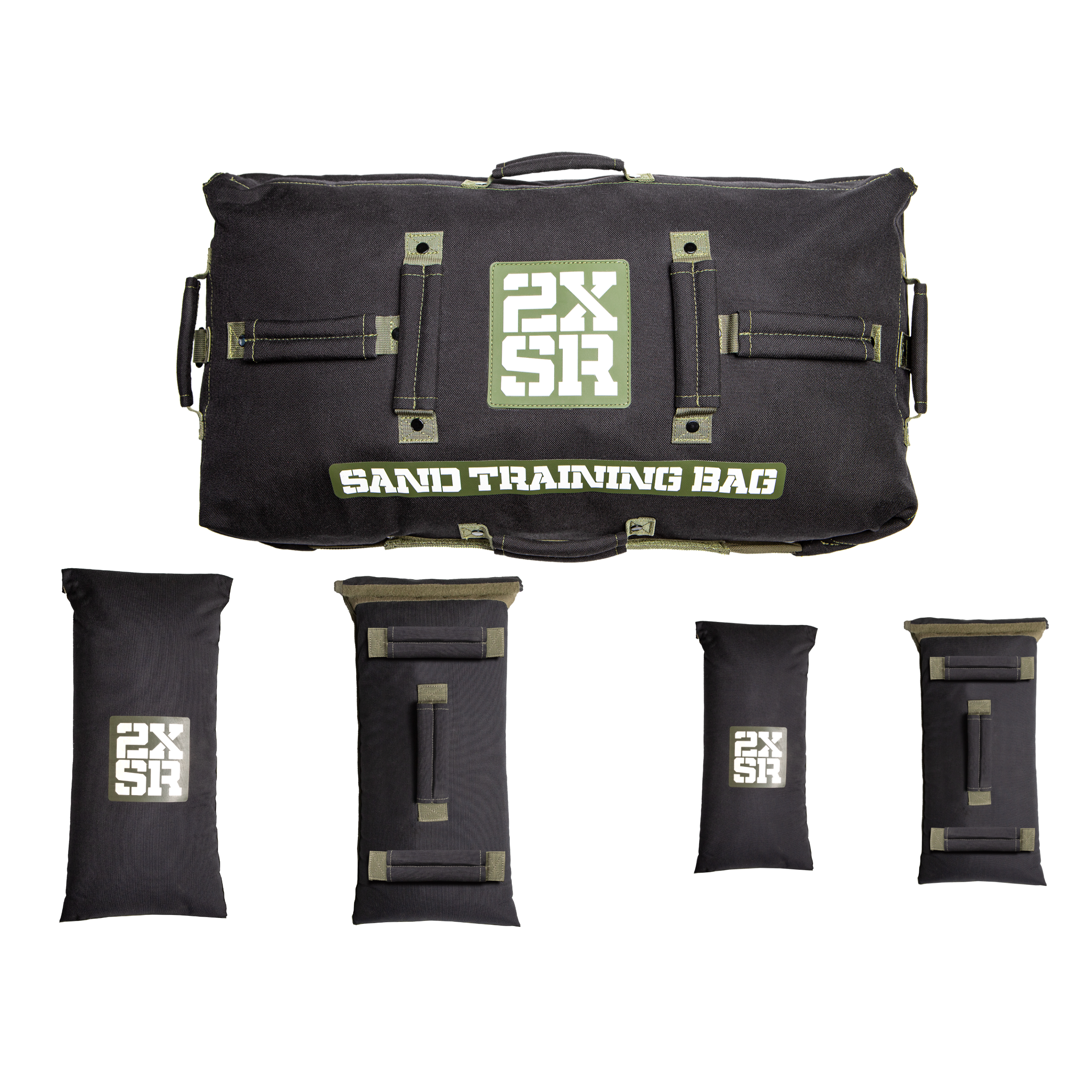 Trusted by Individuals in: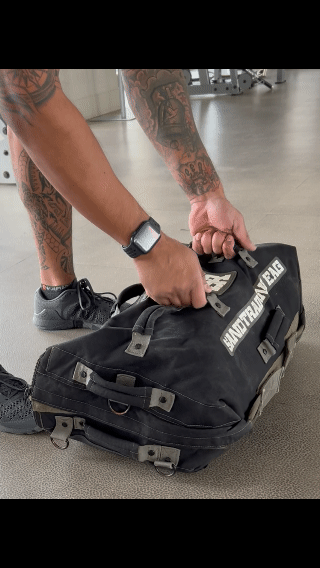 REDUCING INJURIES ONE GRIP AT A TIME
Mimic barbell exercises by grabbing the appropriate handle for the specific workout
We are the only company that provides 12 foam handles in different directions to target every muscle group
WORKOUT GUIDE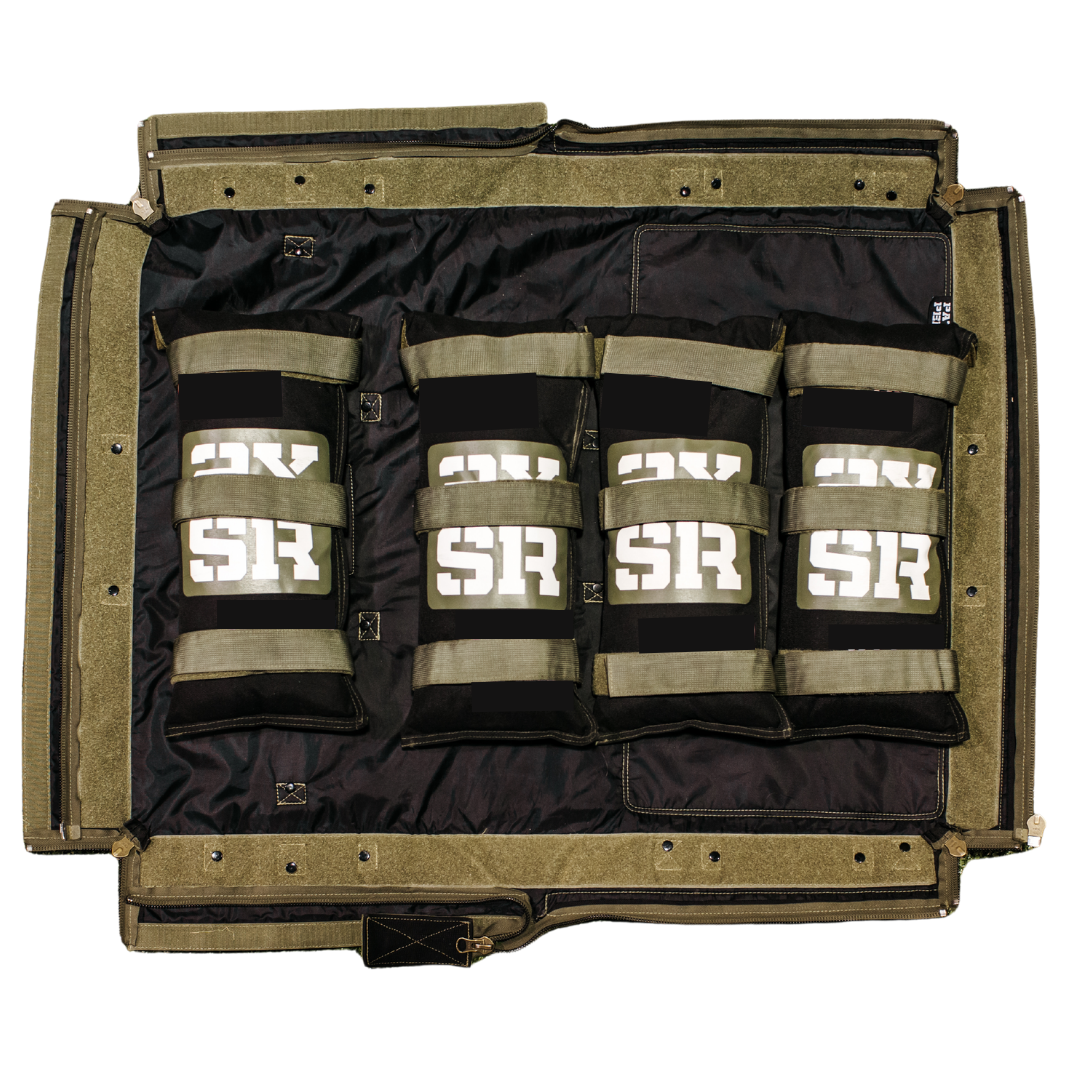 NOT ONE SANDBAG, BUT 4 FOR THE PRICE OF ONE
The patented interior straps allows you to strap on each adjustable sand filler to prevent shifting during isolation exercises.
LEARN MORE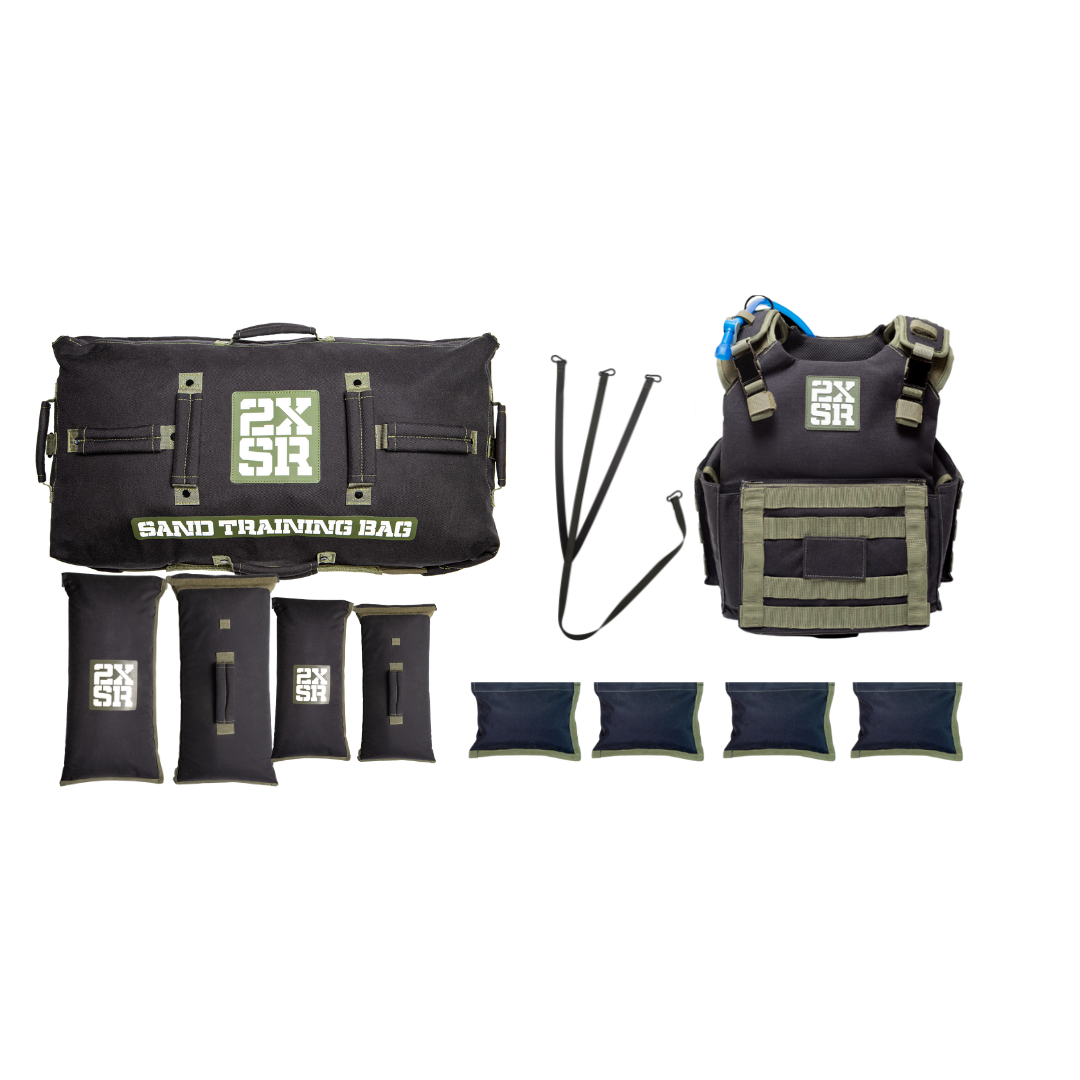 UPGRADE, DRAG AND SAVE
Looking to increase your speed or raise that heart rate? Use the Slam Bag Combo as a drag bag.
TRAINING SYSTEM 2.0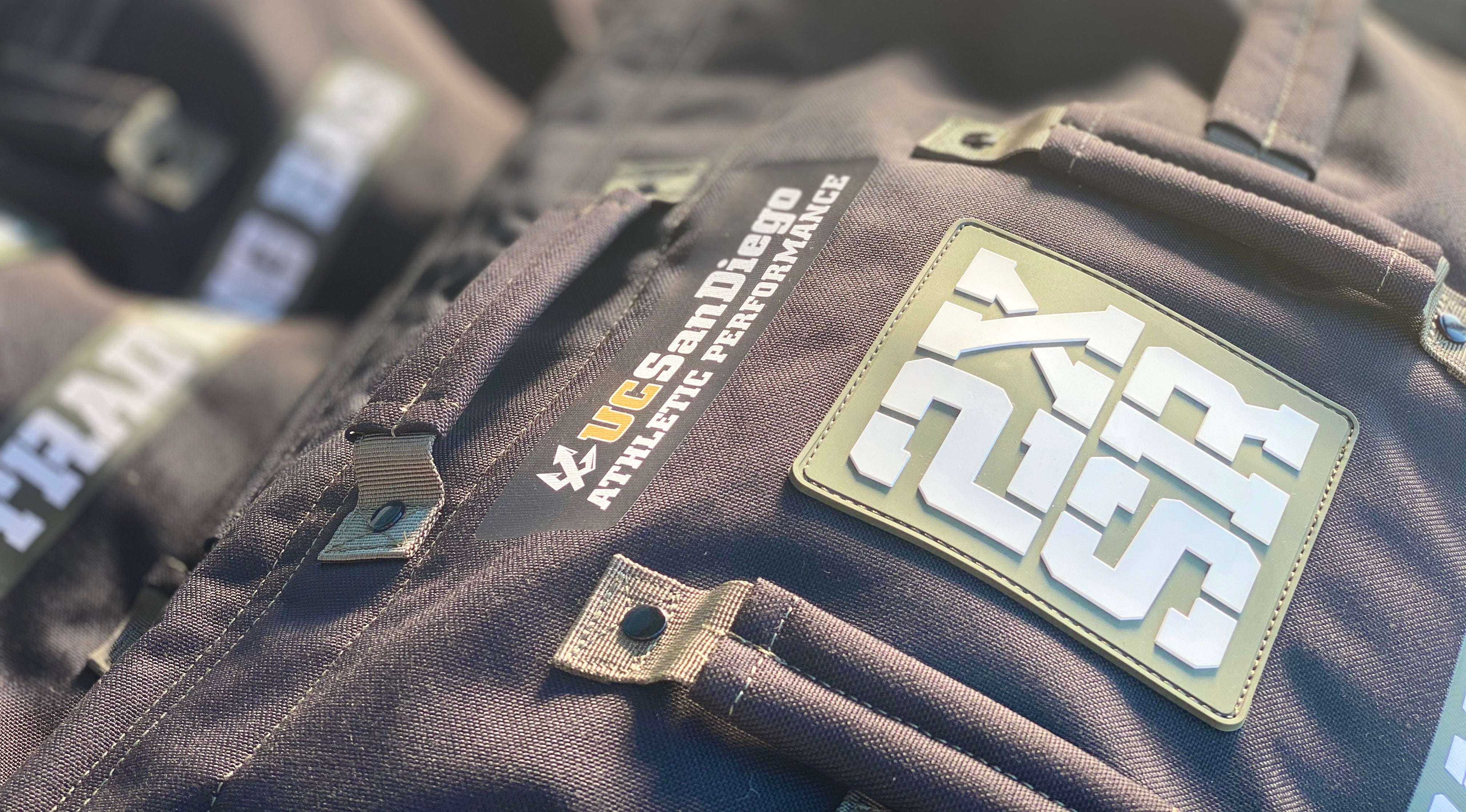 FUNCTIONAL FOR ATHLETES
NCAA - University of San Diego Athletic Performance Dept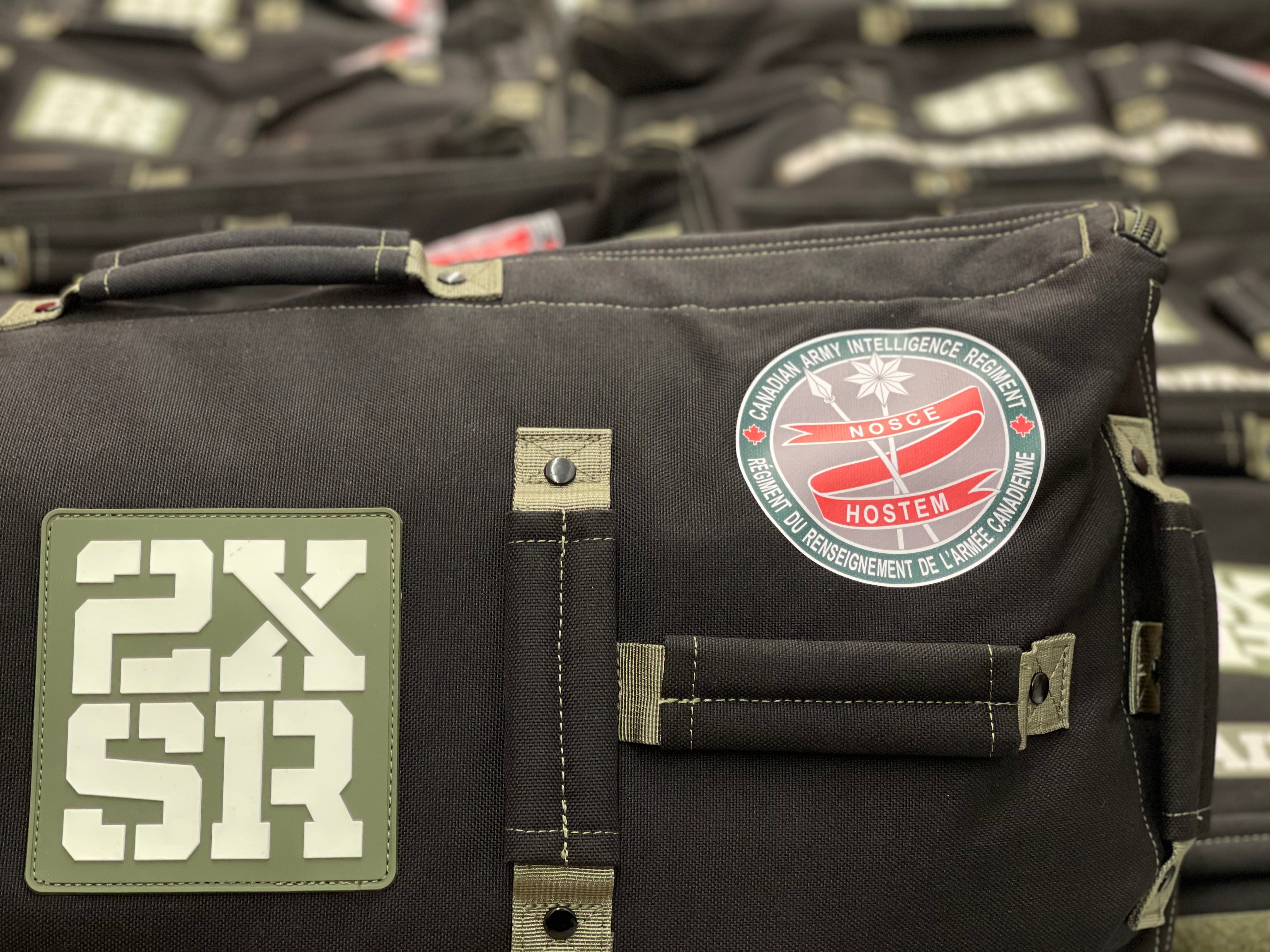 DURABLE FOR THE MILITARY
Used and trusted by the Canadian and United States Military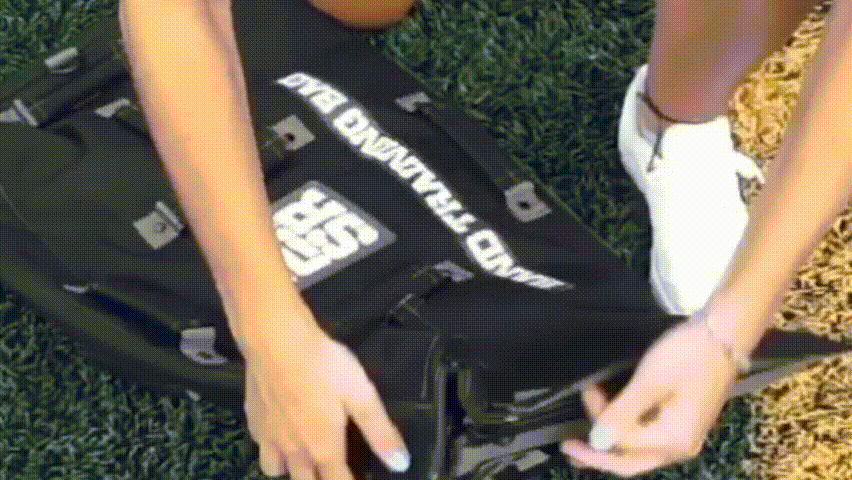 FULLY ADJUSTABLE - MADE FOR EVERYONE
Due to their small size when empty, the sand fillers fits perfectly into your pocket and can be used as custom, incremental weight for on the go training.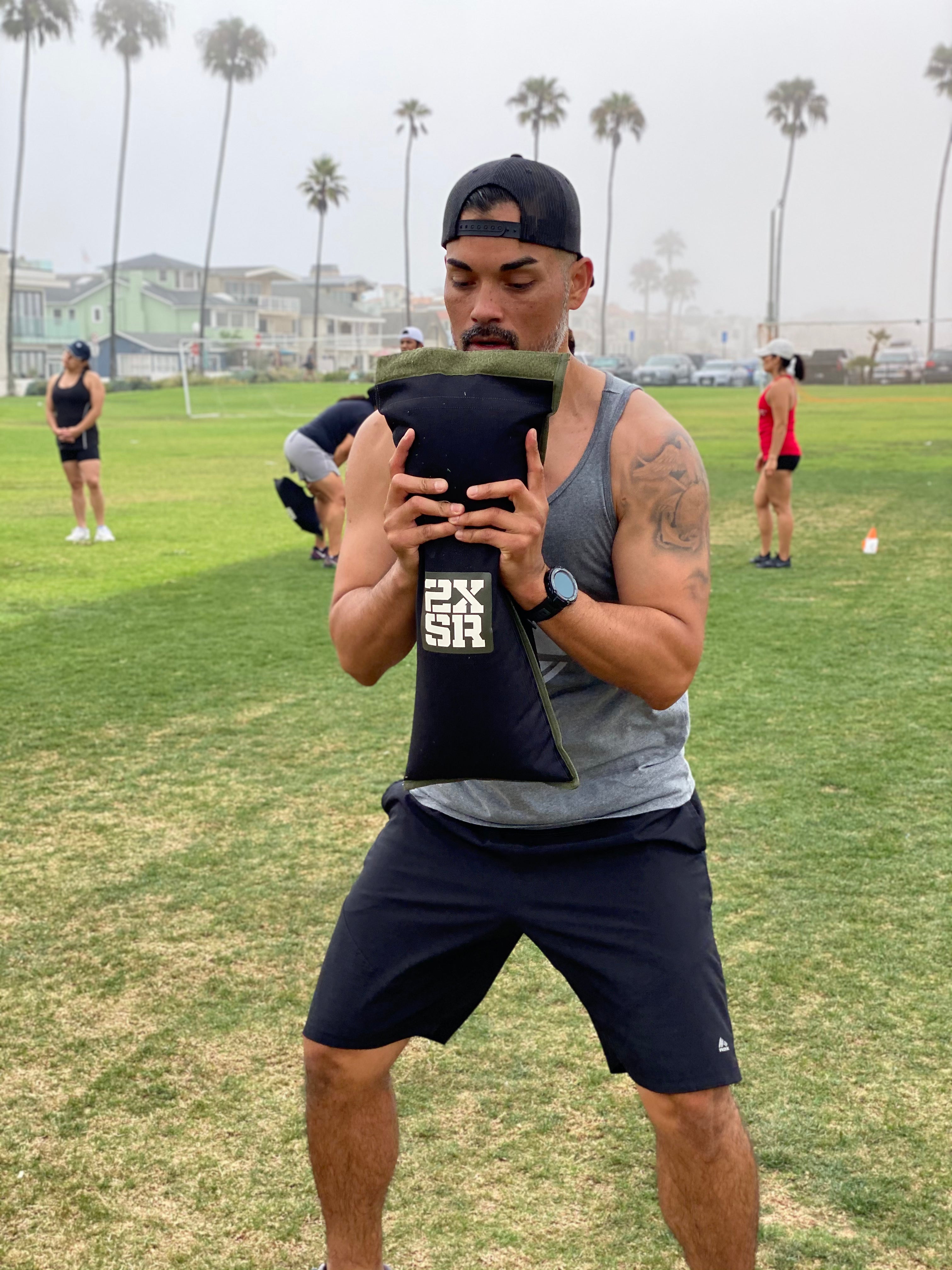 LIMITLESS WORKOUTS
Each Sand Filler comprises of a foam handle to comfortably perform a variety of traditional dumbbell movements: thrusters, cleans, curls, shoulder press, etc.
SAND FILLER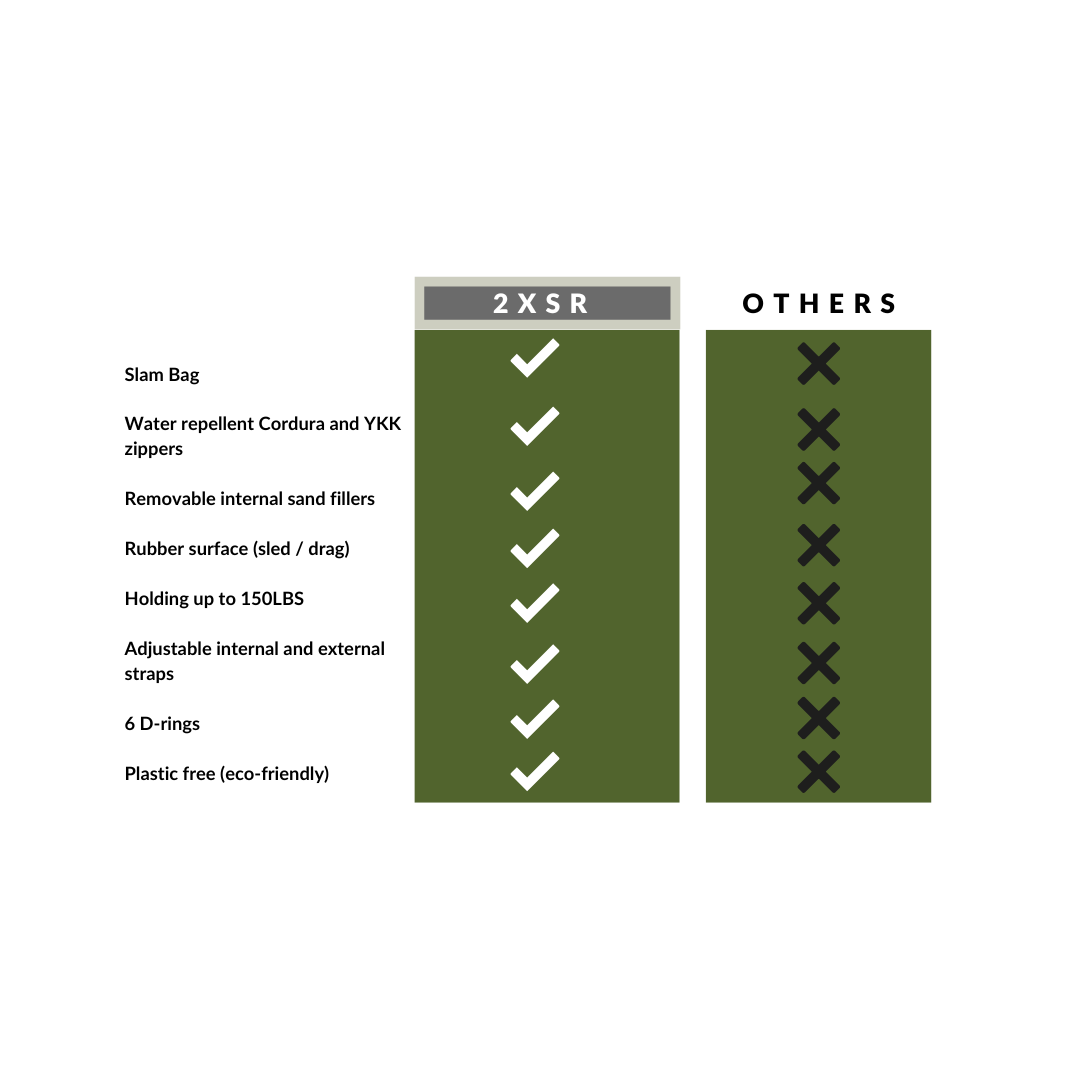 WHY US?
We believe every product should be functional, versatile, durable and innovated. We spend at least two years during the product development stage.
REVIEWS
How much can the Sand Training Bag hold?

Up to 150LBS to be slammed, thrown and dragged. Our durability testing and inspection held it at 150LBS. Some customers do not purchase the combos but solely the Sand Training Bag and insert a bag of sand from a local hardware store. It is all preference.
What are the straps inside for?

To hold the sand fillers in place. For example, if you would like to focus on compound workouts or using the Sand Training Bag as a sled, it is recommended to attach all three straps to each sand filler to prevent movement. If you would like to work on stability workouts, you have the option to allow the sand fillers to move freely.
What are the 3 loops on each side for?

For two purposes. 1. Connecting strap: Attach all three hooks onto the three loops on either side of the Sand Training Bag to be used as a sled which prevents swivel and raising. 2. Shoulder strap: Hook the two hooks onto the top two loops on each side to be used as a duffle bag.
What are the side loops for?

For lateral movements with or without the Sand Training Bag. Please visit https://www.2xsr.com/pages/workout-guide for your full workout guidelines.
Is the shoulder strap included?

No. That will be an addition.
Can I use water or any liquids to fill it up?

No. Please only use sand.
This product has no reviews yet.