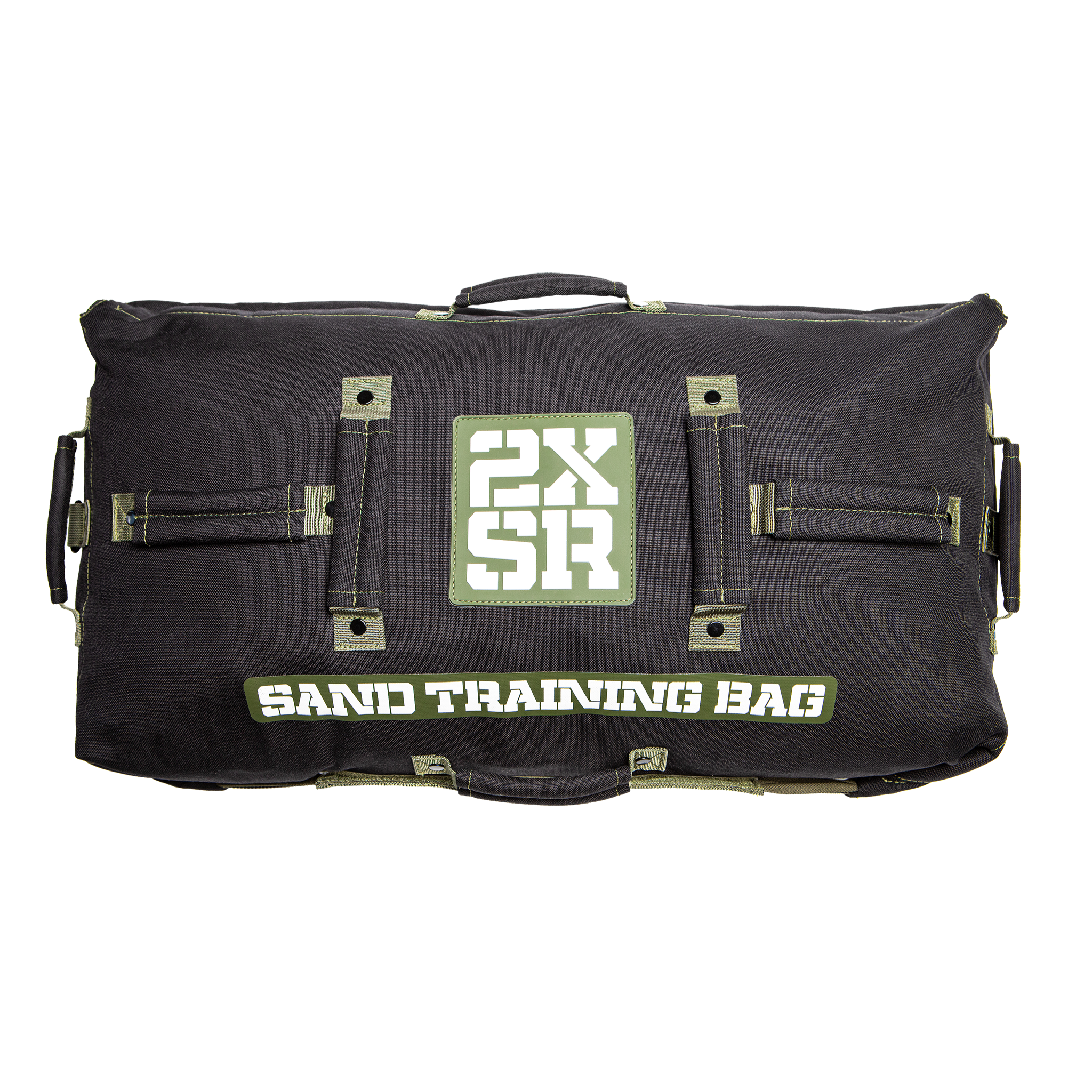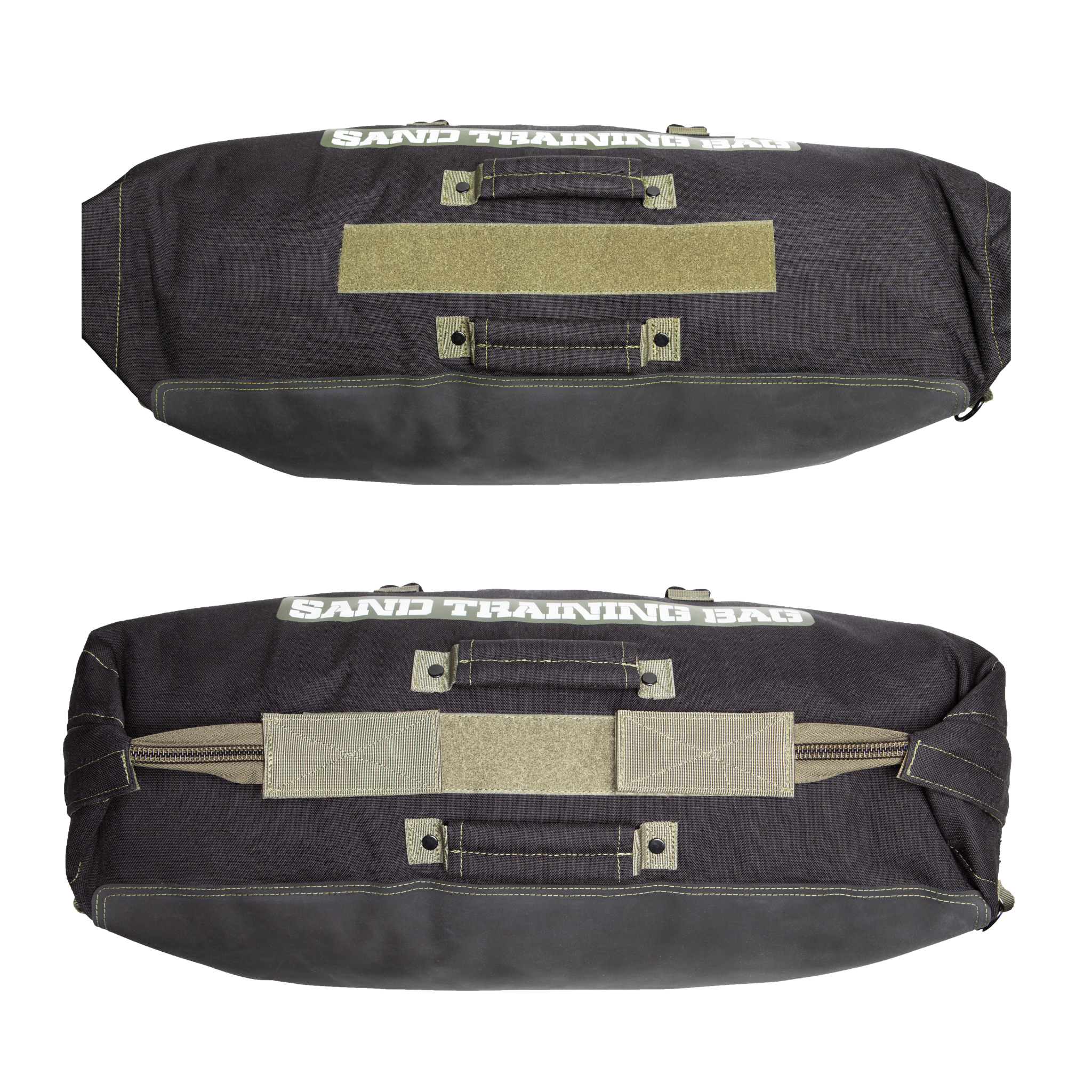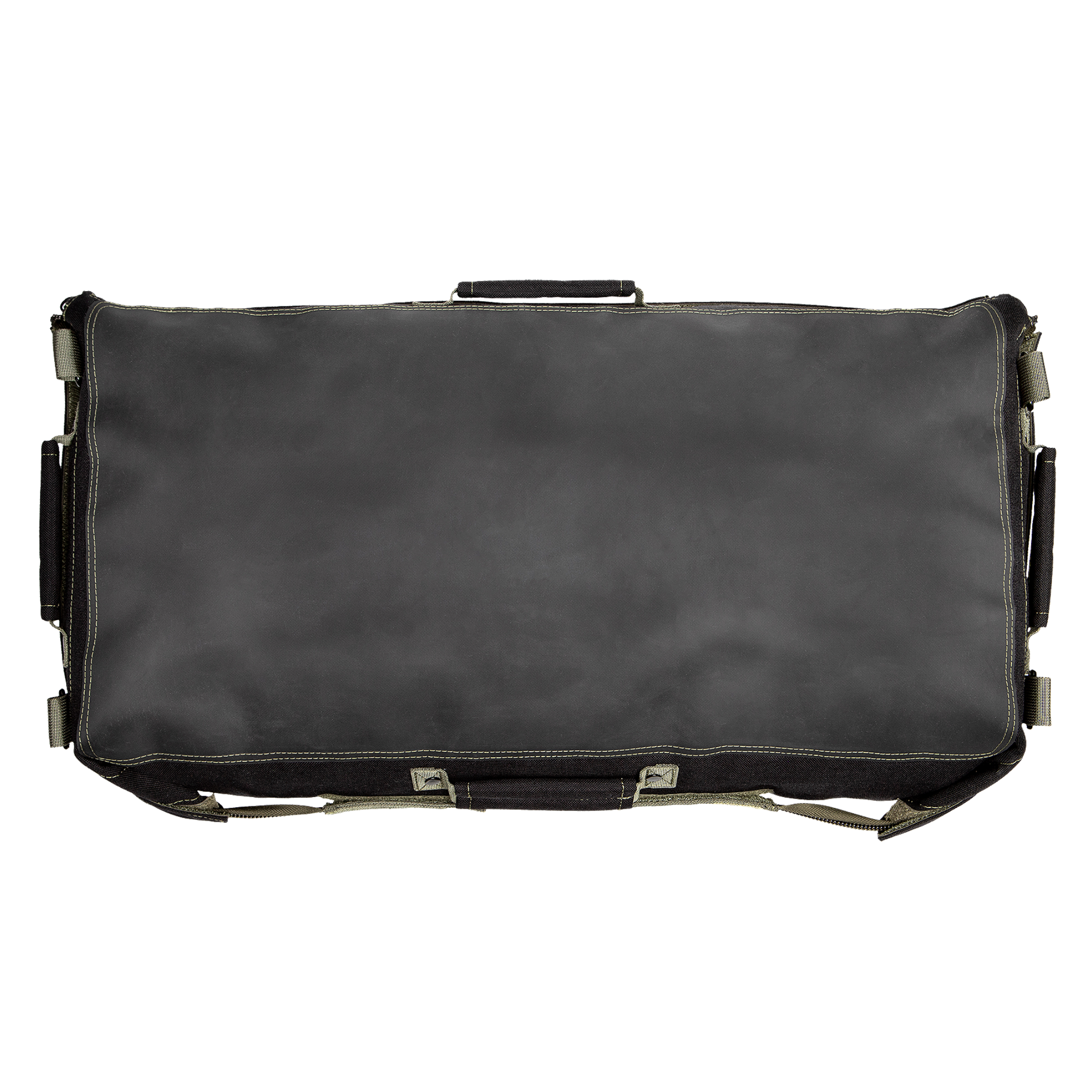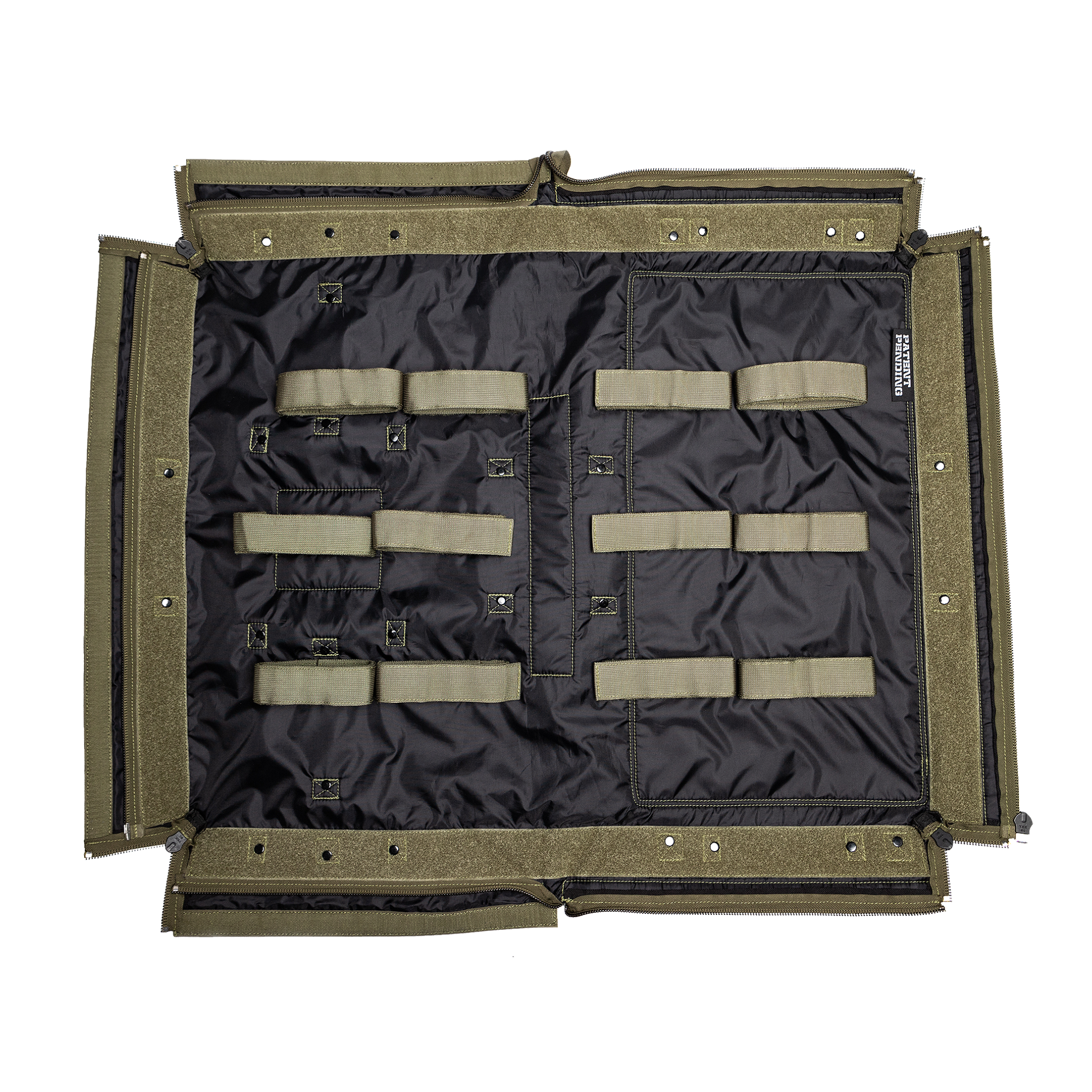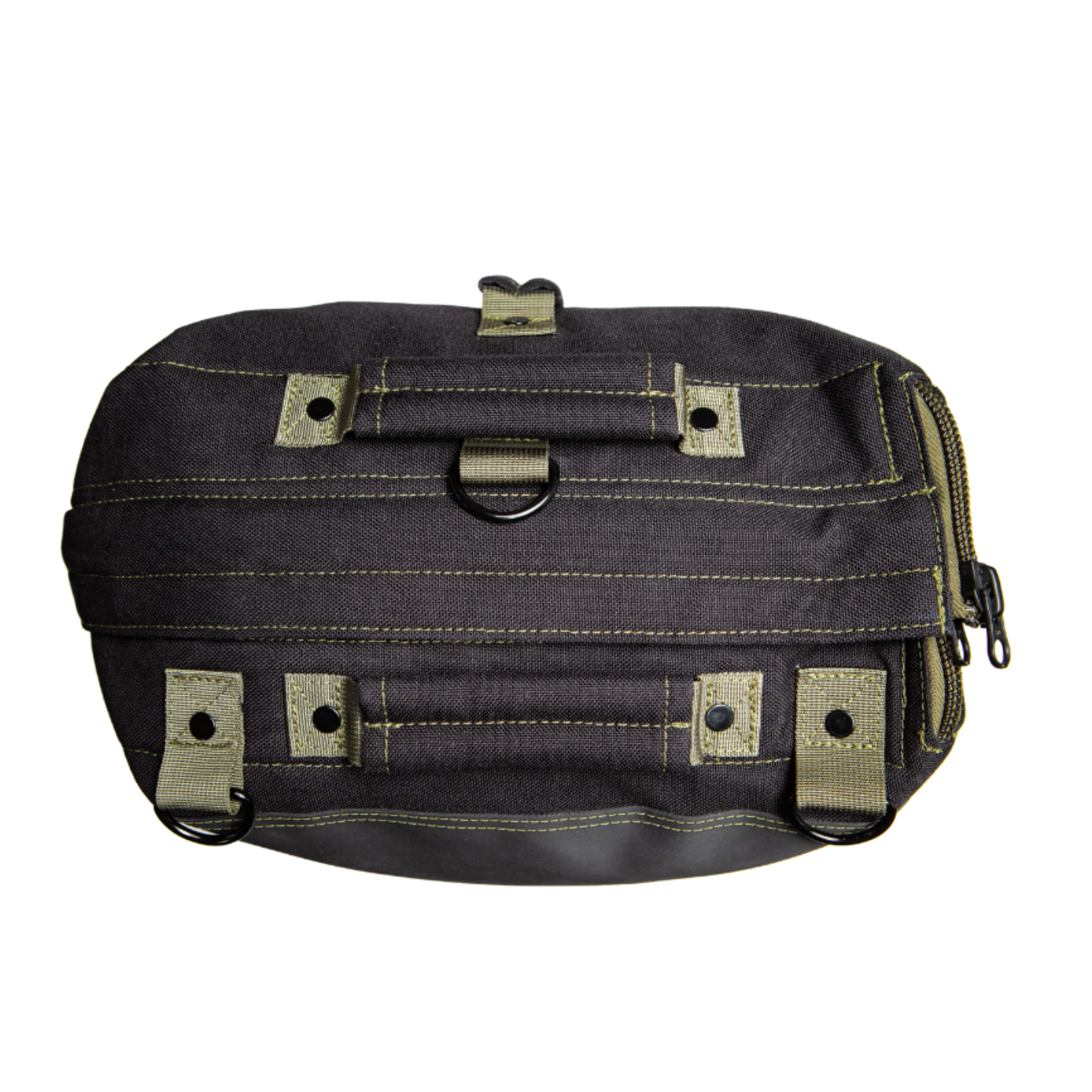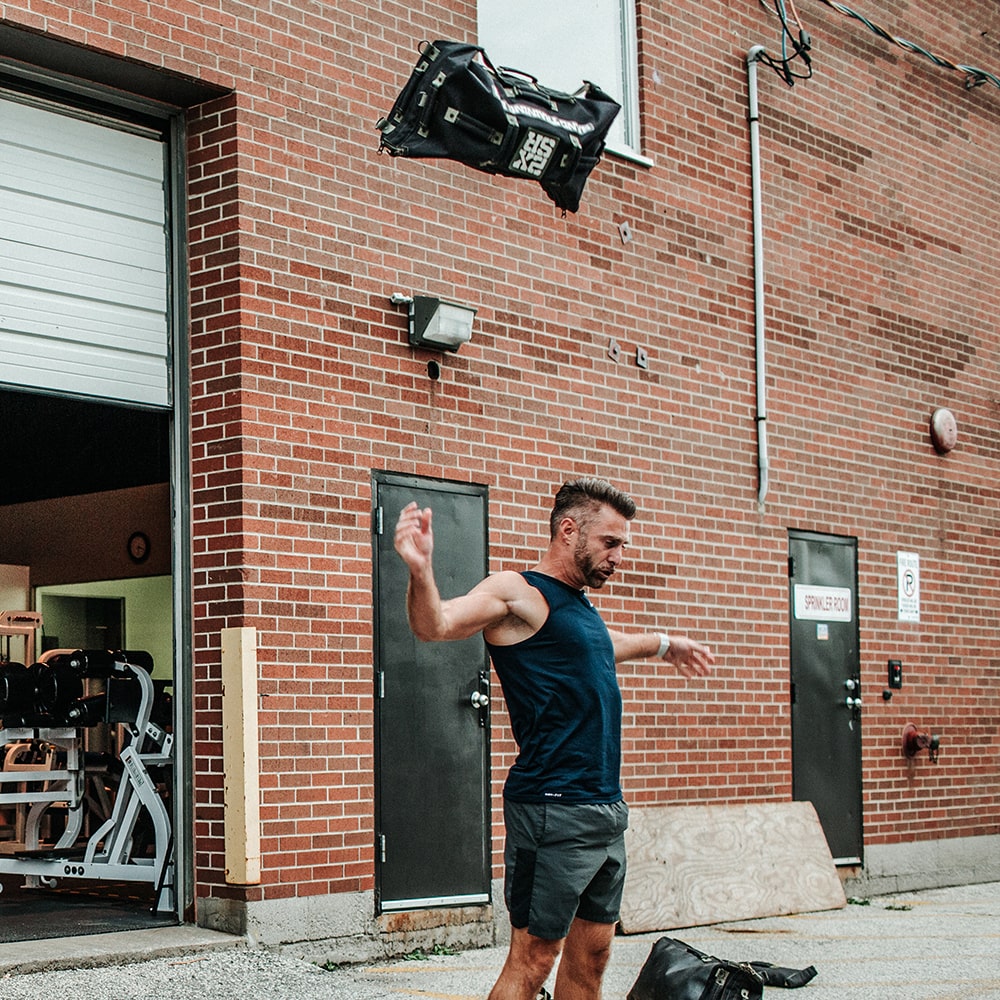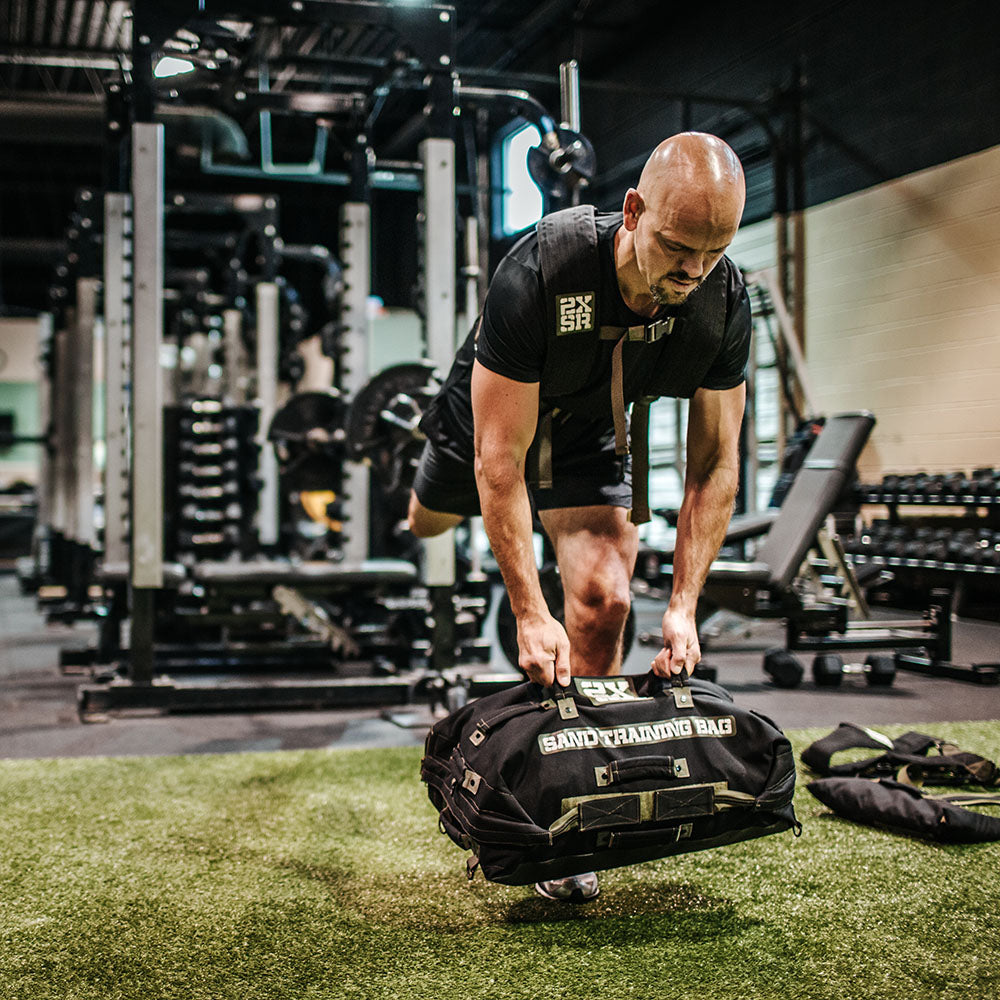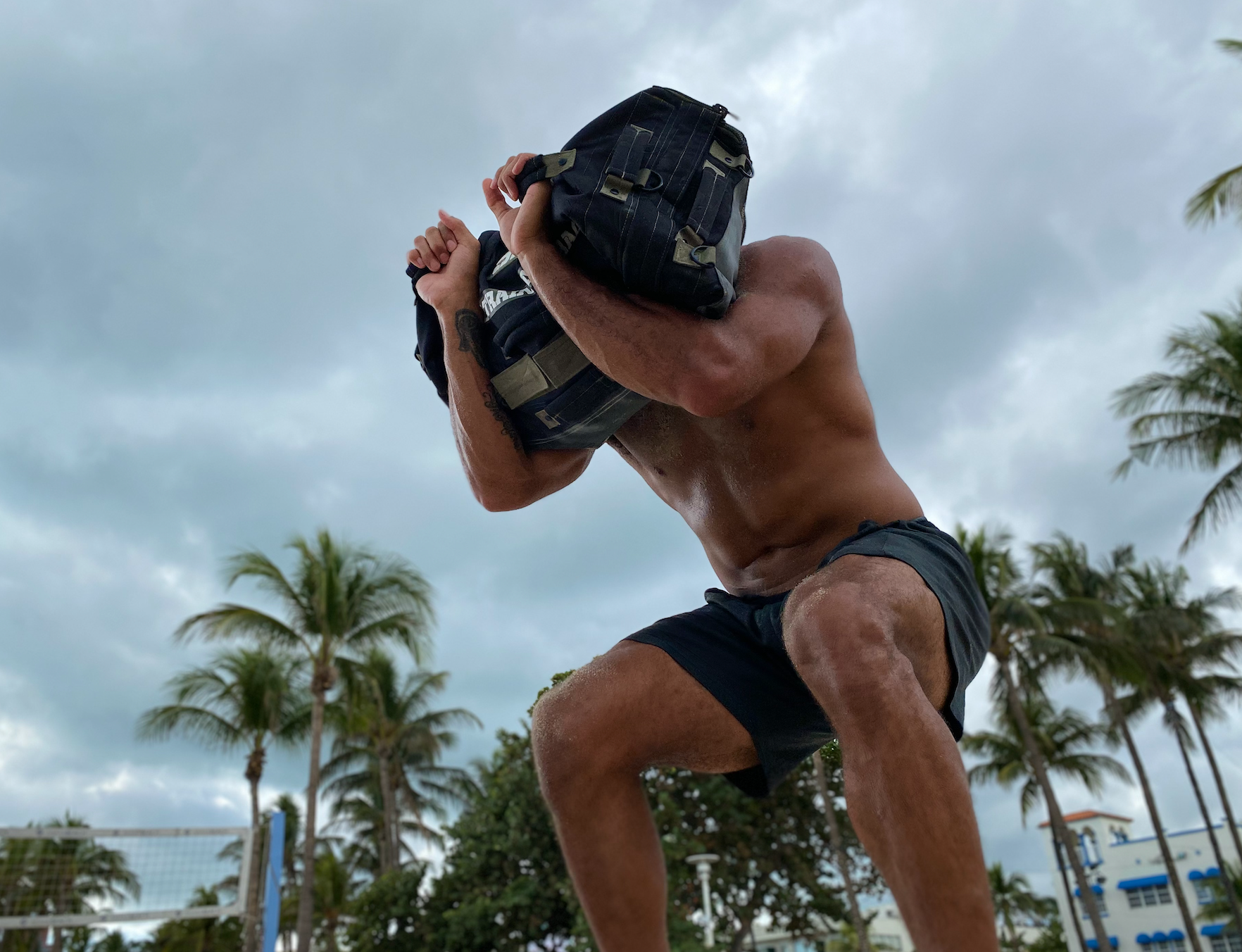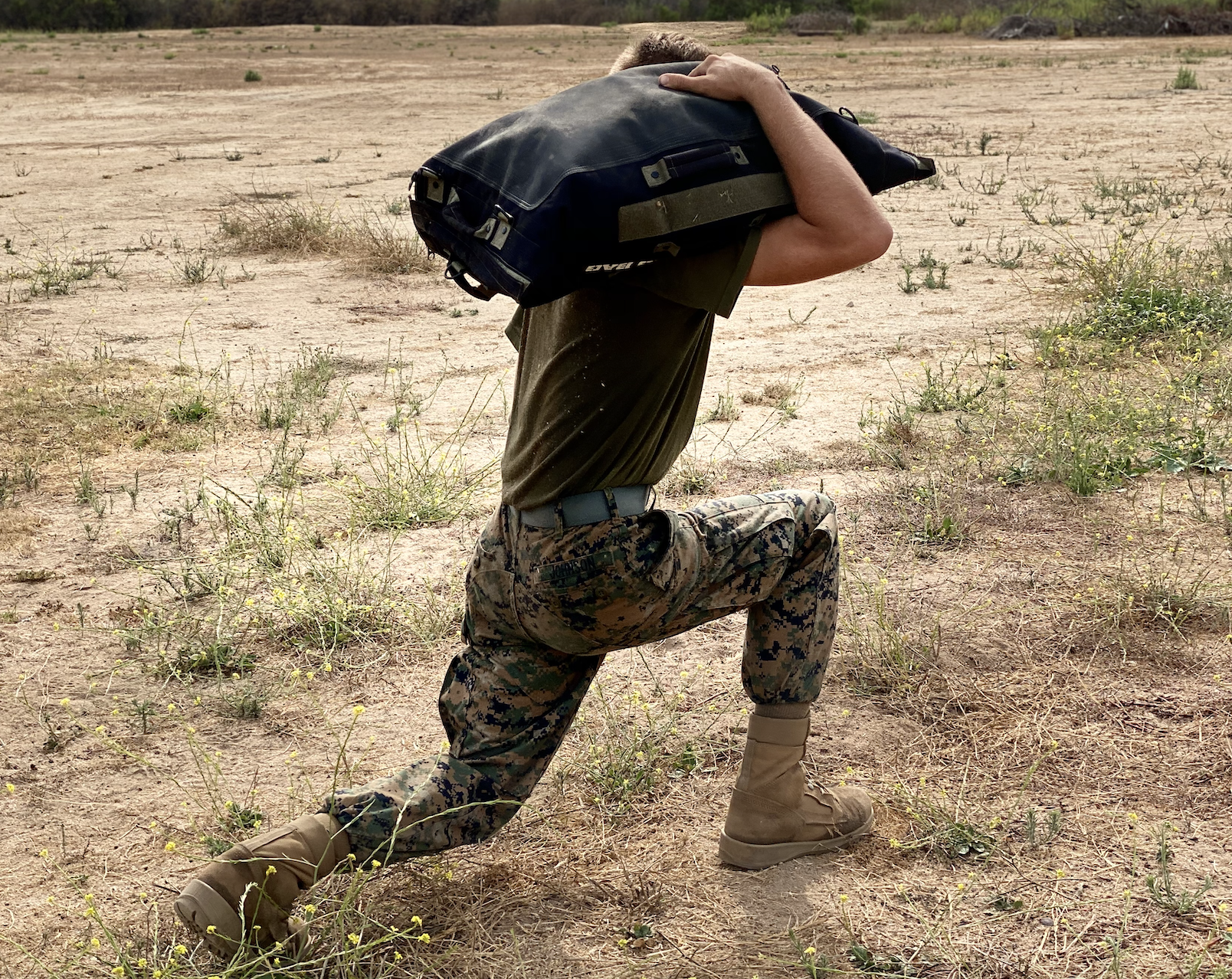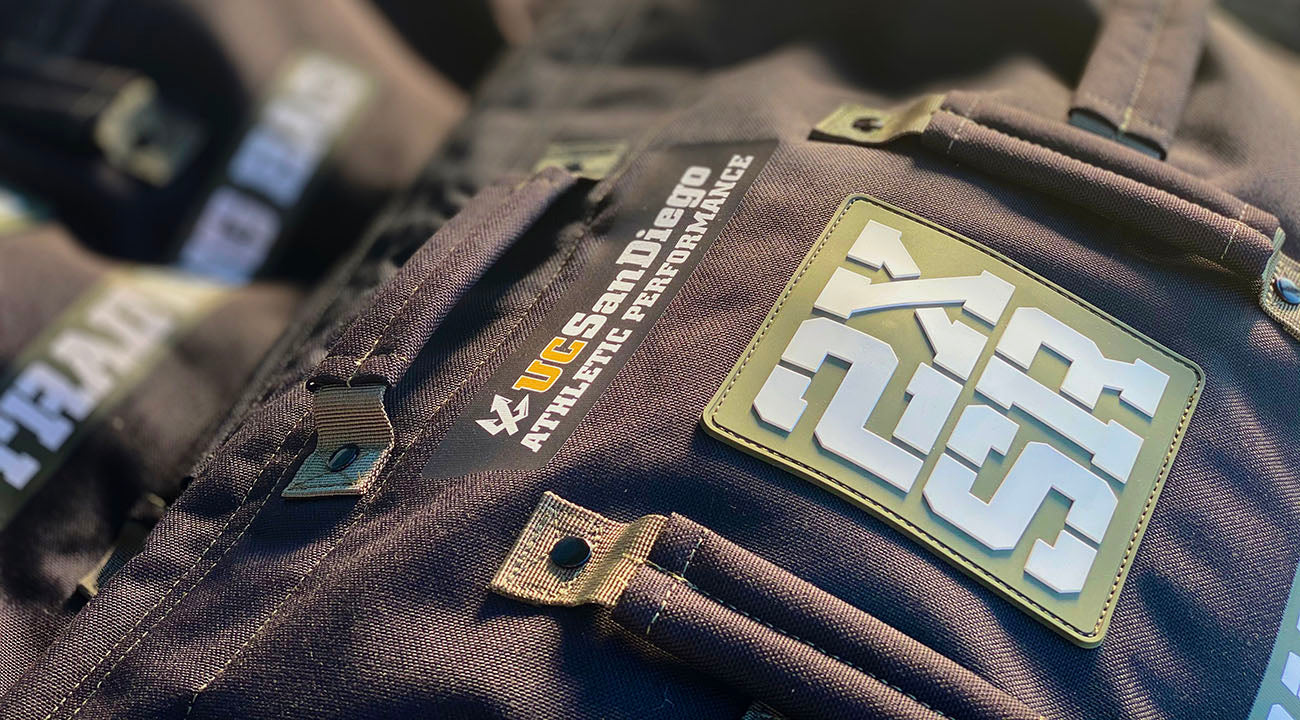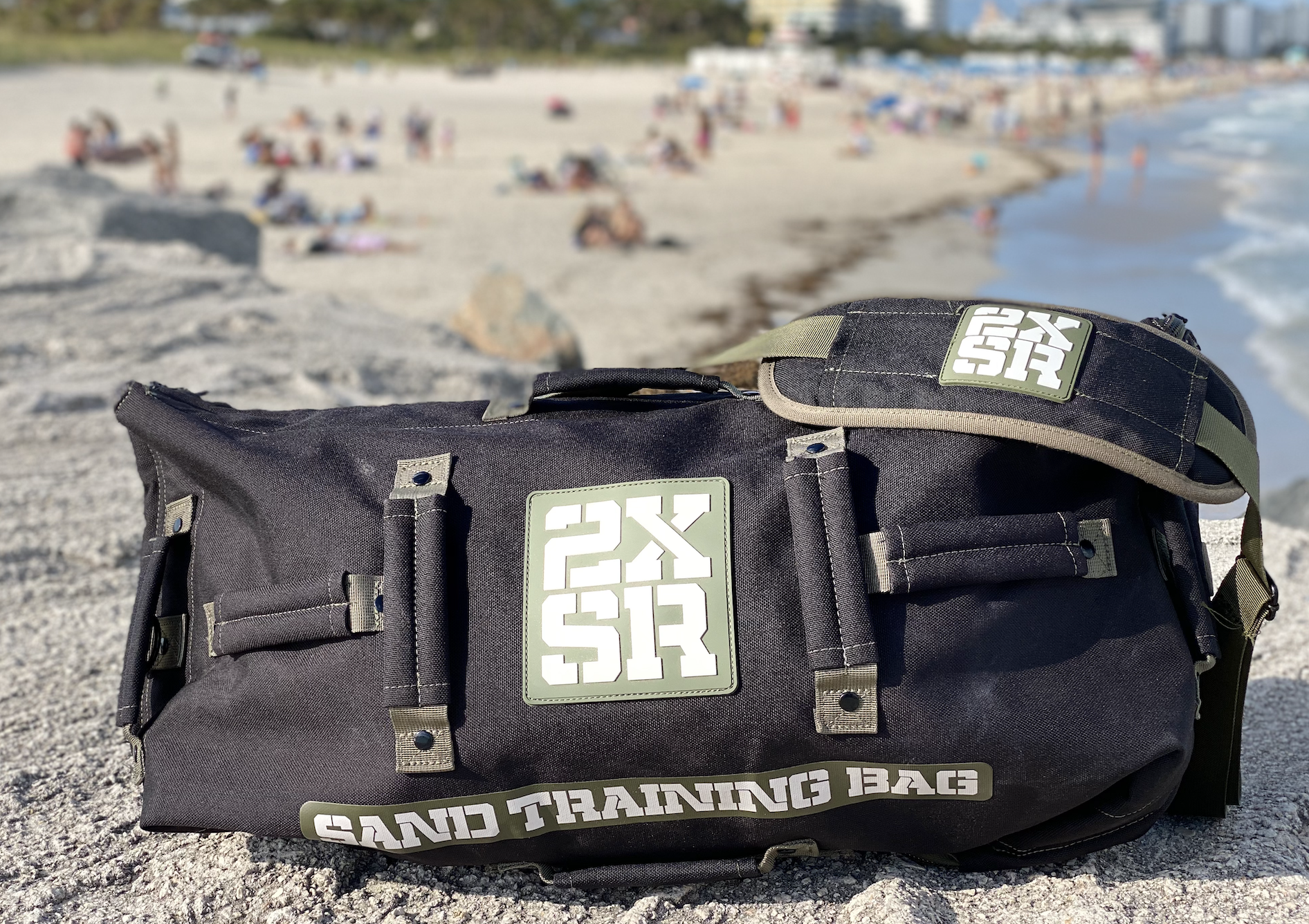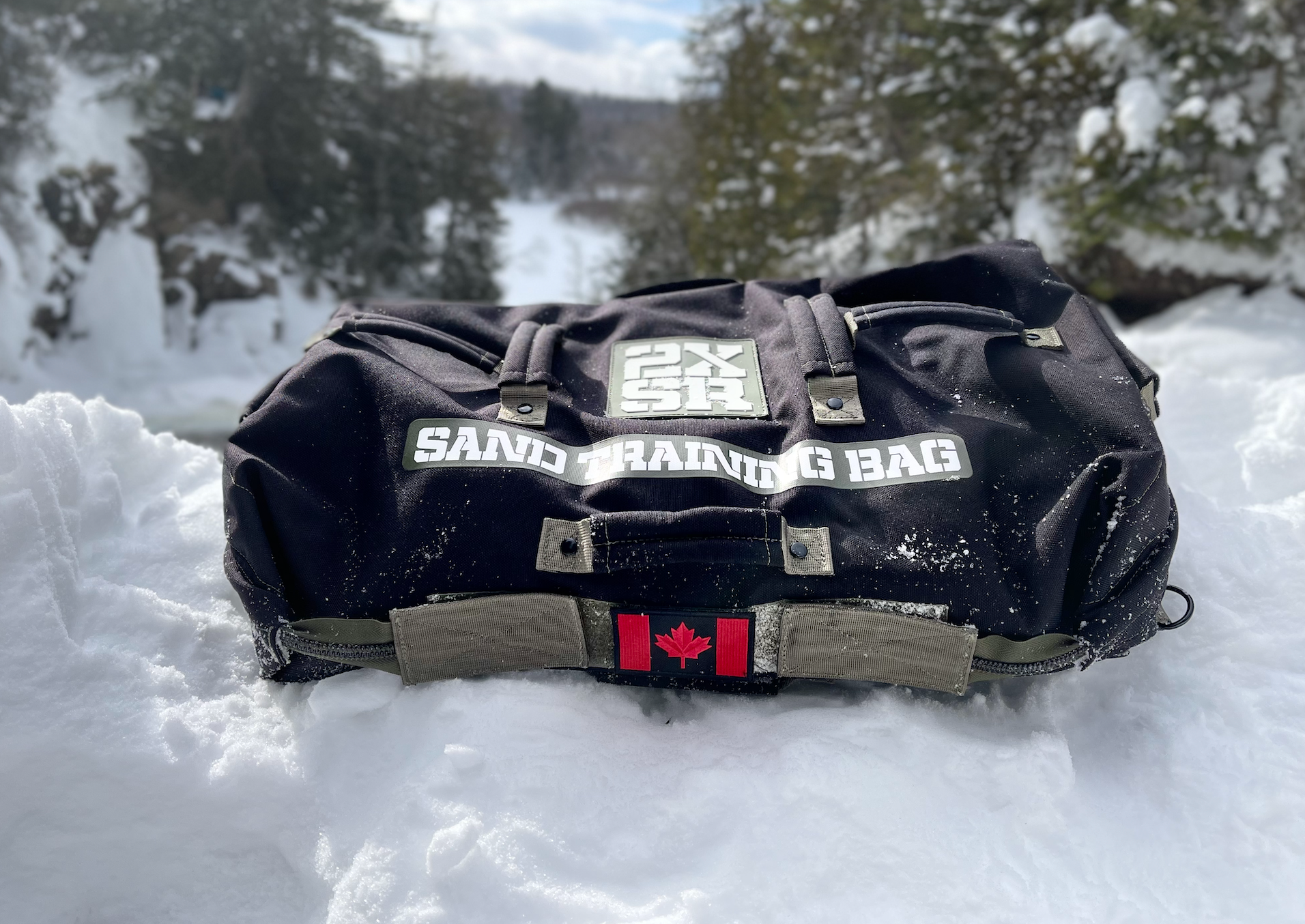 Sand Training Bag
---
Patented Sand Training Bag (Slam Bag / Drag Bag) carefully crafted with the top military grade fabrics, built for you and built to last. 


The two bottom flaps are designed to adjust the size, depending on the amount of weight inside. 

12 adjustable straps to hold the sand fillers in place, preventing movement during usage. 

6 D-rings for shoulder straps and sled straps (Training System 2.0). 

Rear rubber surface to drag (Training System 2.0) Please do not drag the Sand Training Bag on pavement and concrete. Refer to the FAQ at the bottom of this page for full details. 

*Sand Fillers are not included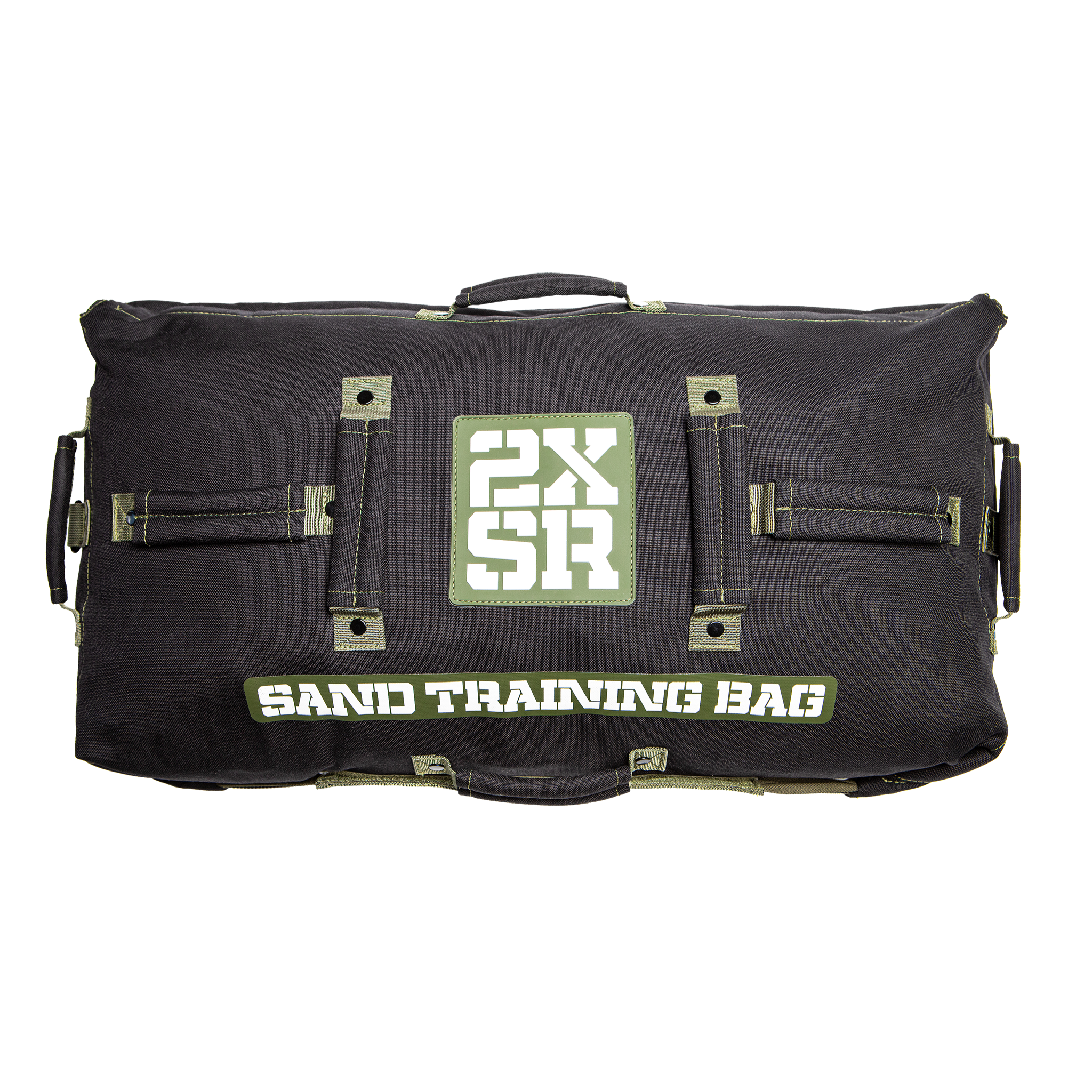 Trusted by Individuals in: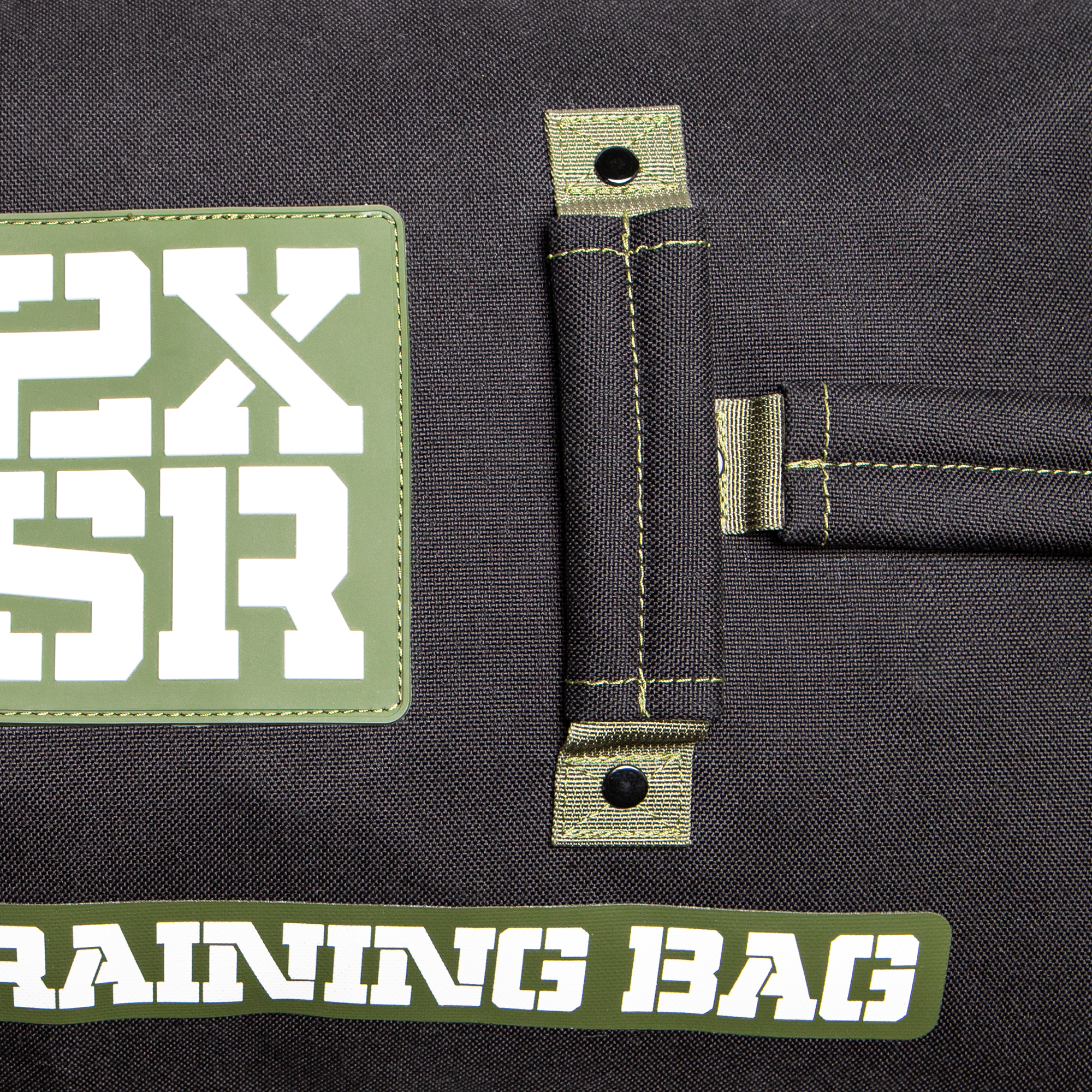 QUALITY IS PRICELESS
✓100D Water Repellent Cordura ✓Holding up to 150LBS ✓12 foam handles ✓Adjustable straps ✓YKK zippers with a Velcro fold over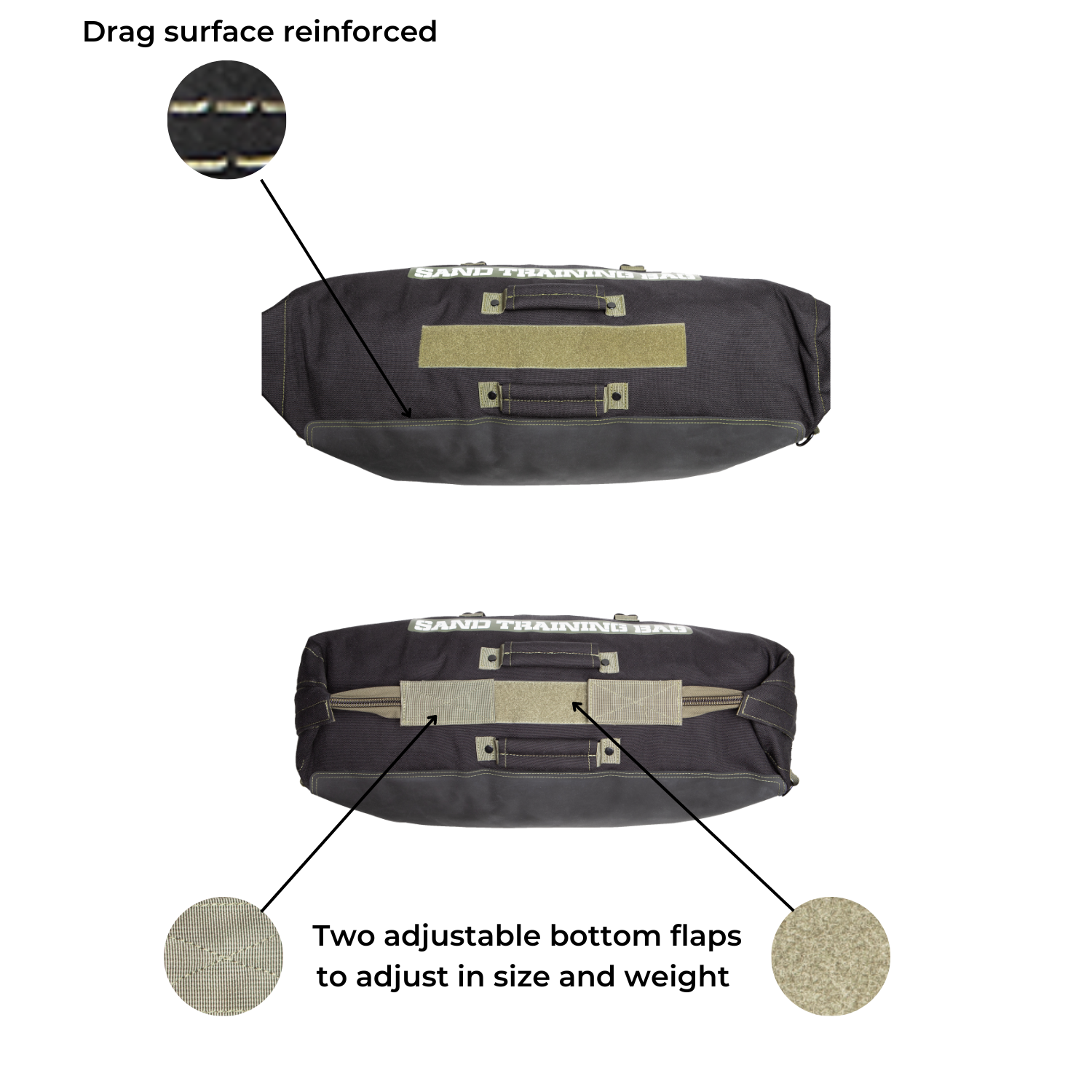 SIZE MATTERS
Why purchase multiple size sand bags from competitors? We got you covered! The patented bottom adjustable straps allows you to tighten or loosen the Sand Training Bag depending on the specific size and weight for your desired workout. For example, if one adjustable sand filler is placed in the Sand Training Bag, you have the option to tighten the bottom adjustable straps to eliminate extra fabric. Loading up? Simply tuck in the adjustable straps inside allowing you to stack up!
MEDIA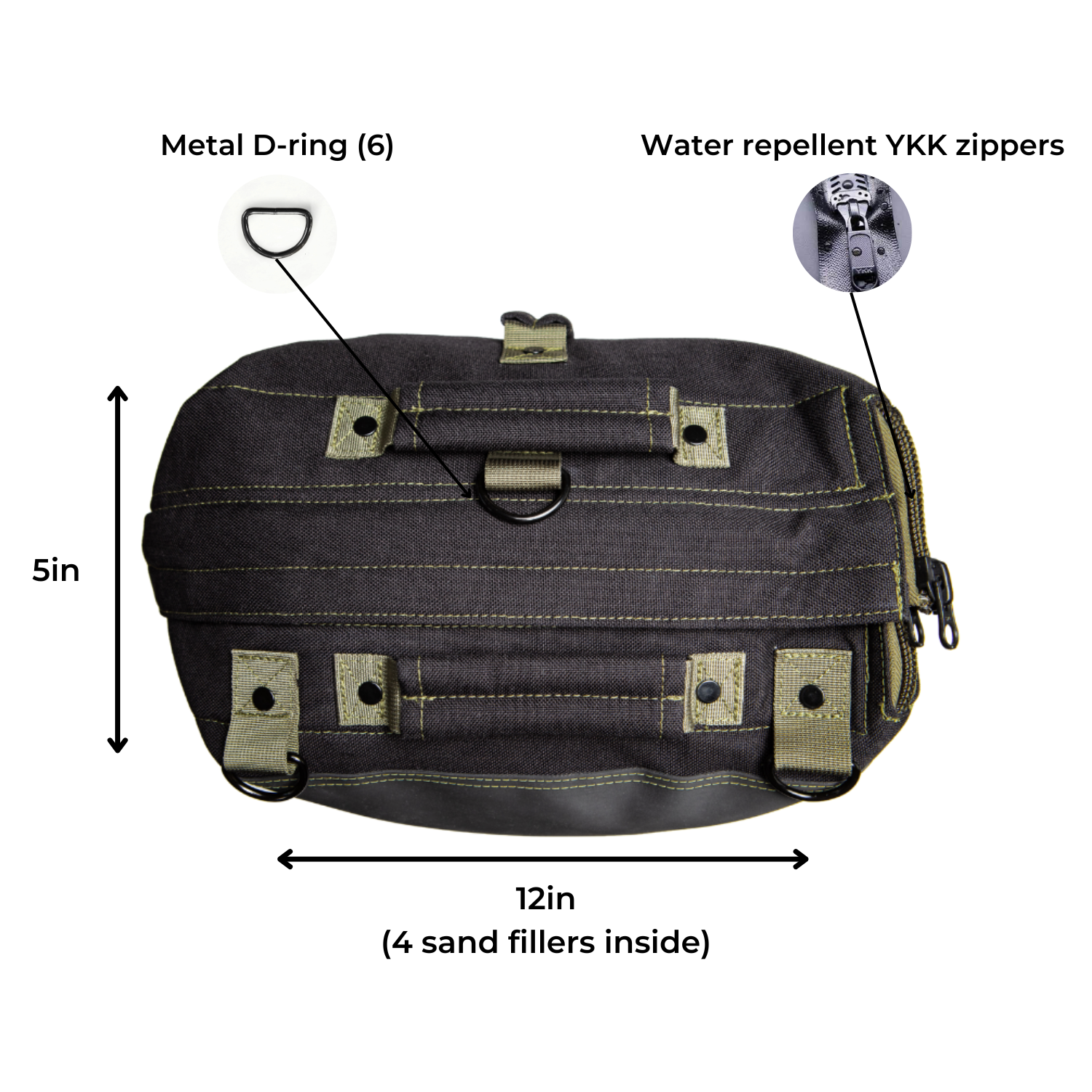 3-IN-1
Three D-rings on each side designed to use the Sand Training Bag as a sled for speed and agility drills, duffle bag to carry in and out of your car, on the plane or the beach!
LEARN MORE
ADAPTABLE FOR ANY WORKOUT
Patented interior adjustable straps to hold sand fillers in place
WORKOUT GUIDE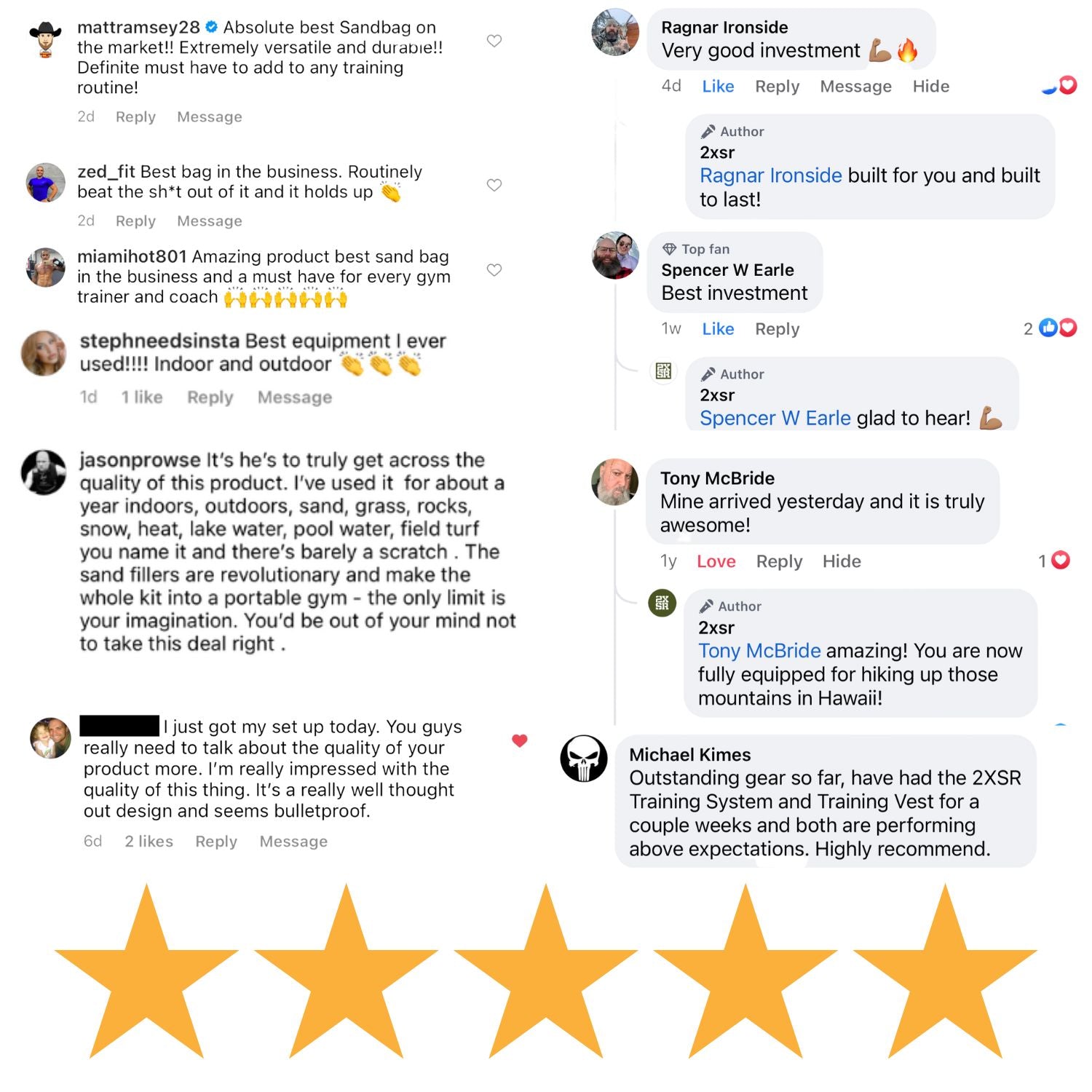 WHY 2XSR?
We believe every product should be functional, versatile, durable and innovated. We spend at least two years during the product development stage.
How much can the Sand Training Bag hold?

Up to 150LBS to be slammed, thrown and dragged. Our durability testing and inspection held it at 150LBS. Some customers do not purchase the combos but solely the Sand Training Bag and insert a bag of sand from a local hardware store. It is all preference.
Can I drag the sand bag on any surface?

No. You can only drag the Sand Training Bag on dirt, grass, turf, track and smooth surfaces. Please avoid concrete. Click the link for full details on warranty: https://www.2xsr.com/pages/warranty
What side of the Sand Training Bag can I slam, throw and drag?
What is the Sand Training Bag lands on other surfaces but the rubber surface?

That is fine as long as it's not repetitive daily. Of course you cannot always predict where the Sand Training Bag will land but please make sure to avoid slamming on the corner zippers.
The Sand Training Bag with no other accessories.
This product has no reviews yet.